The holiday season is upon us, and sellers are expecting completely different shopping habits and sales numbers. Tightening lockdown restrictions and social distancing have raised questions about the role of physical stores. Consumers are also purchasing fewer luxury goods and focusing on items that add value to their day-to-day lives.
A quarter of consumers report feeling "stressed" about the holidays this year, with concerns about the virus and their ability to afford gifts being at the top of the list. Perhaps the most striking revelation is NPD Group's survey, which found that 57% of shoppers rate the economy poorly, which is up 37% from last year.
As we move through the holiday season, we've yet to see how changing consumer and B2B buyer behaviors impact digital commerce. With online offsetting declining offline sales, how can B2Bs reimagine their supply chains and eCommerce strategies to succeed in 2021? Read on to find out more.
This November 2020 B2B eCommerce news roundup is our monthly collection of news and developments in B2B commerce, manufacturing, distribution, and supply chain news. We also touch upon trends in marketing and customer experience and how B2B businesses and their consumers navigate this quickly-changing landscape.
November 2020: Growing eCommerce adoption, subscriptions, and dropping click-to-door times
As we approach the end of 2020, we see a clearer picture of the effects of COVID-19 on businesses and eCommerce. According to Visualcapitalist, the industry is expected to evolve and expand at a greater rate in 2021 and beyond.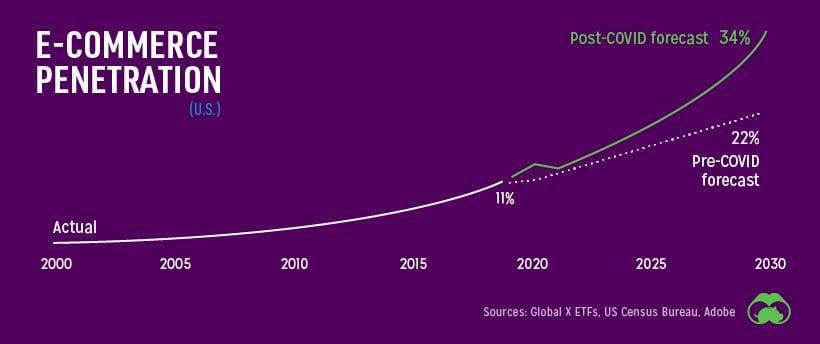 Digital commerce is synonymous with Amazon, and many developments and innovations within Amazon usually find their way into other sectors. From doubling down to subscription services to slashing their click-to-door times, Amazon is setting standards that have far-reaching effects on the industry.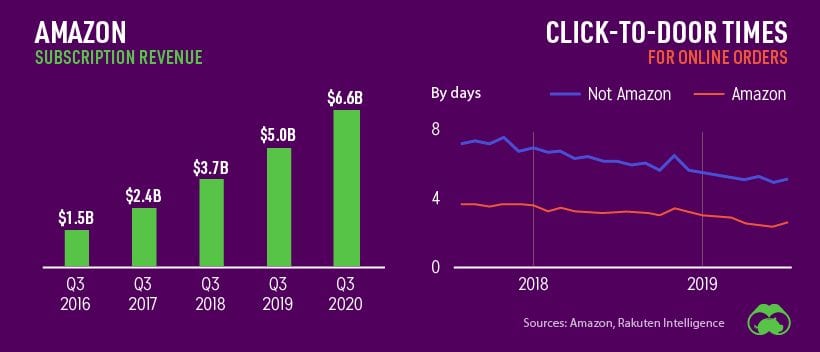 November 2020 US consumer sentiment index
The data is out, and the verdict is not surprising: the economic slowdown has dampened buying attitudes over the past year. According to Wells Fargo economists and William Blair analysts, there are "steep increases in worry from respondents under 29 and over 60 years old," and over two-thirds of the country stating high worry levels.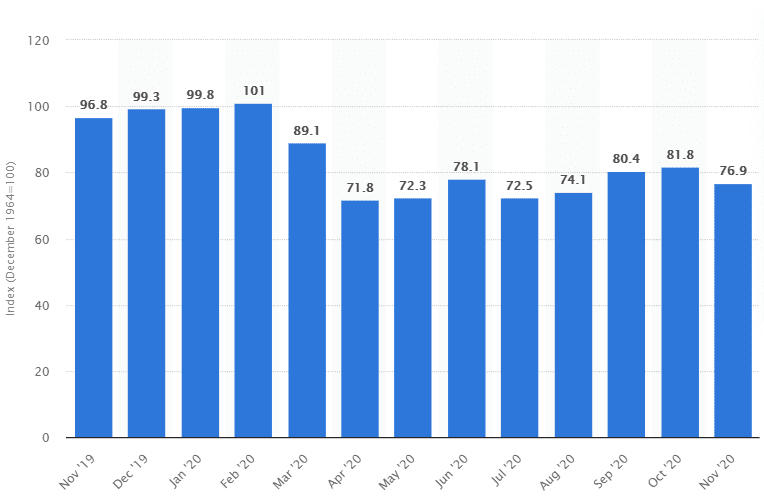 US holiday spending at 15%, used to be 40% above normal
This November's study from Boston Consulting Group warned against relying on historical holiday spending data. Normally, retail spending tends to increase by 40%, but this year it's expected to be as low as 15%. As a result, BCG recommends looking at granular data to analyze demand trends and carefully plan out marketing efforts and pricing strategies.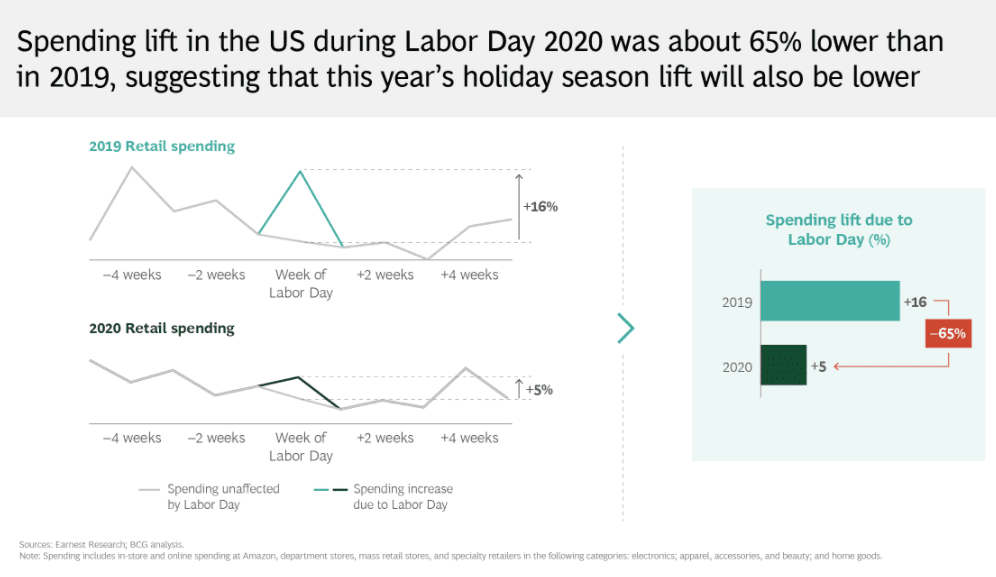 Wholesalers continue playing an important role in B2B
Despite the growth of B2B marketplaces and direct-to-consumer sales, wholesale remains one of the biggest revenue drivers for B2B brands. According to NuORDER's State of the Wholesale Industry Report, wholesales is the top investment channel for B2B fashion and apparel brands.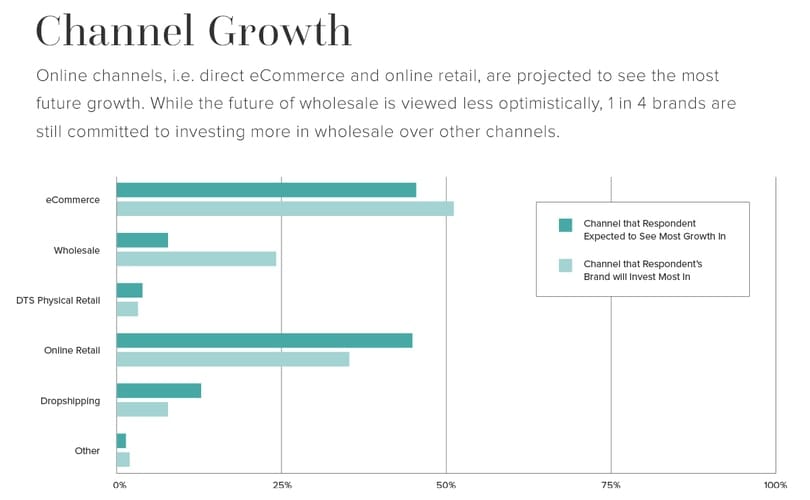 DTC growth presents challenges to B2B brands
The pandemic is creating new, dynamic choices for millions of consumers. In the interview with Gary Drenik, Marcus Startzel, CEO of Whitebox, believes that brands taking end-to-end control of their business can quickly reallocate inventory from physical stores to serve fast-growing areas, such as digital.
America's safest companies report by EHS Today
As the world faced unprecedented health and safety protocols, safety took center stage. Many companies demonstrated leadership as they went above and beyond in safety. In their recent post, EHS Today announced the winners of the annual America's Safest Companies award.
Marketing and Customer Experience in B2B eCommerce
6 Email marketing best practices for 2021
For the B2B marketer, email remains to be the most powerful channel there is. Similarly, eCommerce automation is underused in marketing, and so is video. Tye has compiled some best practices, tactics, and strategies for 2010 to get your email marketing to the top.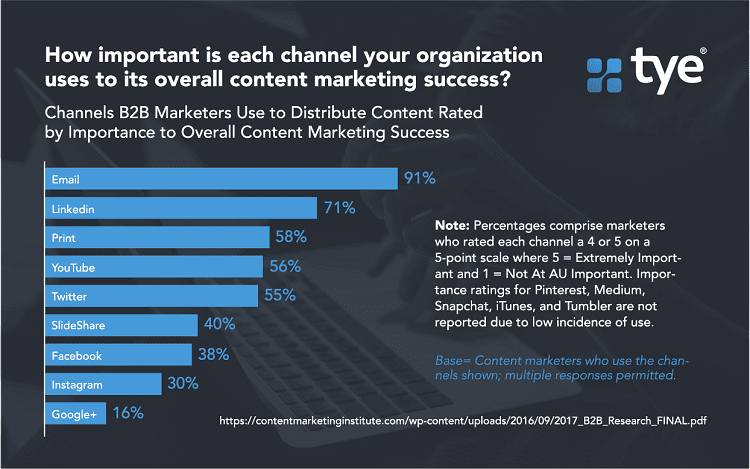 Manufacturing News in B2B eCommerce
Real-world uses of 5G technology in manufacturing
The 5G revolution opens the doors to innovation in many spheres for manufacturers, believes Dr. Xiaoxia Zhang, Qualcomm Principal Engineer. Brands must embrace various technologies that can further automate and enable remote management of the factory floor.
Supply Chain News in B2B eCommerce
6 steps to successful procurement in a crisis
The pandemic drove up demand in numerous industries, placing strain on legacy systems and pushing supply chains into crisis. This forced brands to revisit their relationships with suppliers and review procurement processes. Here's how Kellog and Allstate addressed these challenges and their takeaways.
Trends and opportunities in automotive eCommerce
Brick-and-mortar dealers dominate automotive sales, but this model is ripe for disruption. Startups like Shift take a fresh approach to car sales. Using a central warehouse, they offer a concierge service that delivers potential buyers the car to their home for a stress-free buying experience.
Payment News in B2B eCommerce
Payment friction and trade credit
The digital commerce boom is opening up opportunities in the digital payment industry, particularly in streamlining corporate approvals and payment terms. John Tomich from Credit Key lists the challenges of extending trade credit and other friction areas in the B2B eCommerce payment process.
B2B Marketplace News & Developments
B2B Marketplaces continue gaining steam
Business buyers are attracted to marketplaces for many reasons, and statistics prove it. In fact, 57% of managers find themselves spending more on marketplace eCommerce sites. They chalk it up to added convenience, lower prices, and the ability to compare most products offered by third-party sellers.
B2B eCommerce Success Stories
DHL's Saloodo launches globally
Logistics group Saloodo has recently announced that its services can now be used globally. Launched in 2017 as part of DHL Group, it helps road shippers to fight carriers and carriers to find loads for their truck capacities.
Pet care brands boost sales with DTC
As searches for "kittens near me" increased six-fold in July year over year, many pet retailers saw unprecedented demand. While much of the opportunity seen in DTC brands has been limited to food and wares, numerous pet brands have also capitalized on the direct-to-consumer selling model.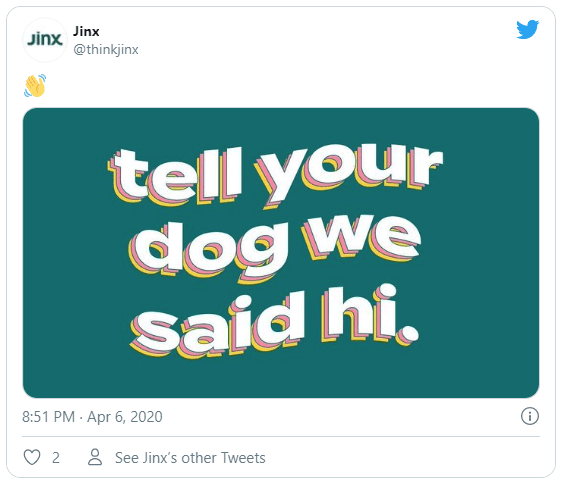 Hope You Enjoyed This November 2020 Roundup!
We hope you found our November 2020 news roundup informative! If you think we've missed something or would like to submit a newsworthy article or statistic, let us know on Facebook and Twitter or in the comments below. Also, keep up with the OroCommerce blog for more updates!