Last month, the International Monetary Fund released a report detailing the worldwide economic slowdown. The gloomy outlook is exacerbated by challenging financial conditions in most regions, the Russian invasion of Ukraine, and the lingering effects of the COVID-19 pandemic.
The economic slowdown is pushing global inflation to levels unheard of before, causing a spiraling cost of living crisis. According to IMF's data, it's acutely felt in the developing world, where the cost of basic necessities makes up a larger share of disposable income. And because many developing nations are growing at faster rates than developed nations, inflation rates will be higher in these groups of countries.
"Shock upon shock is stunting economic growth." reads the report. And while inflation will likely decline by mid-2023, the war in Ukraine and supply chain challenges will present obstacles to growth way into the future.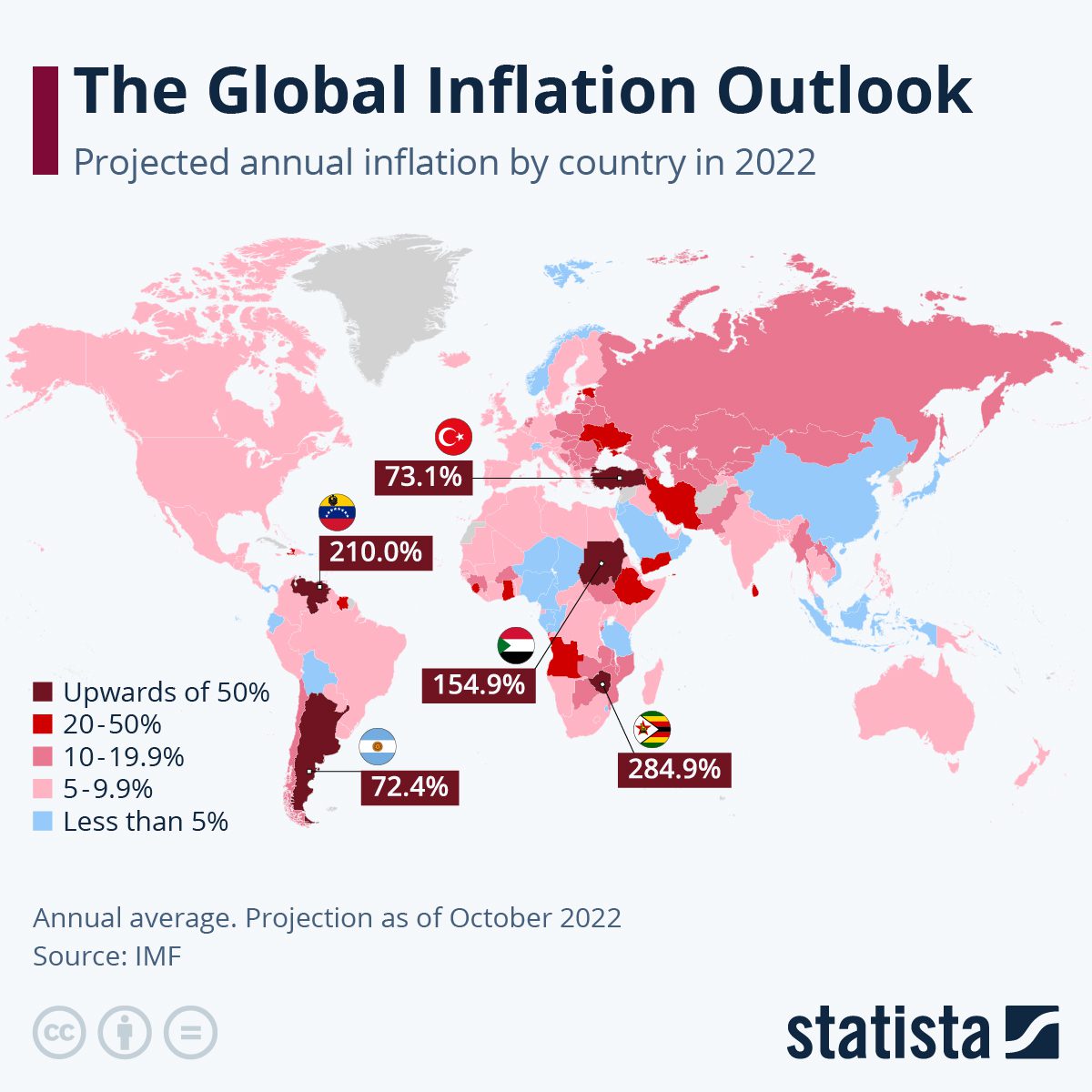 The negative outlook can be mitigated with a more conservative fiscal policy to restore price stability and reduce the cost-of-living pressures. This can be combined with structural reforms, setting lower interest rates, and removing barriers to commerce and trade.
In this October 2022 B2B eCommerce News Roundup, we'll share with you the state of the economy and where the B2B eCommerce industry is headed. What issues are manufacturers, distributors, and wholesalers facing as we move into the winter? We'll also talk about eCommerce and B2B marketplace success stories.
B2B eCommerce News
OroVibe 2022 was a blast!
After years of absence, Oro's in-person event came and went in a blink. OroVibe, held in Paris on October 6, is designed for the global B2B eCommerce community. It was a day packed with keynotes, hands-on learning, and unforgettable connections.
Find out what happened at OroVibe.
Despite economic uncertainty, B2B eCommerce growth continues
Even though overall B2B product sales will continue to be under strain along with the rest of the US economy, B2B eCommerce will not suffer the same fate. According to eMarketer's research with Amazon Business, Shopify, and BigCommerce, overall B2B eCommerce growth will be robust at least five years into the future.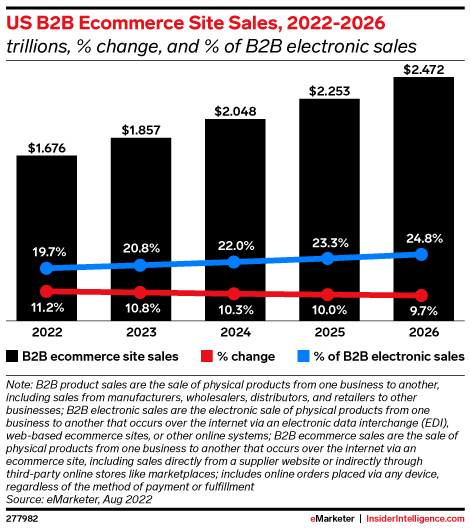 See eMarketer's research here.
How big are B2B marketplaces getting?
According to research by Digital Commerce 360, B2B marketplaces are the fastest-growing channel in B2B eCommerce. Research shows that sales have increased to 131% to $56.5 billion in 2021, and are projected to increase at a similar rate to $130 billion in 2022.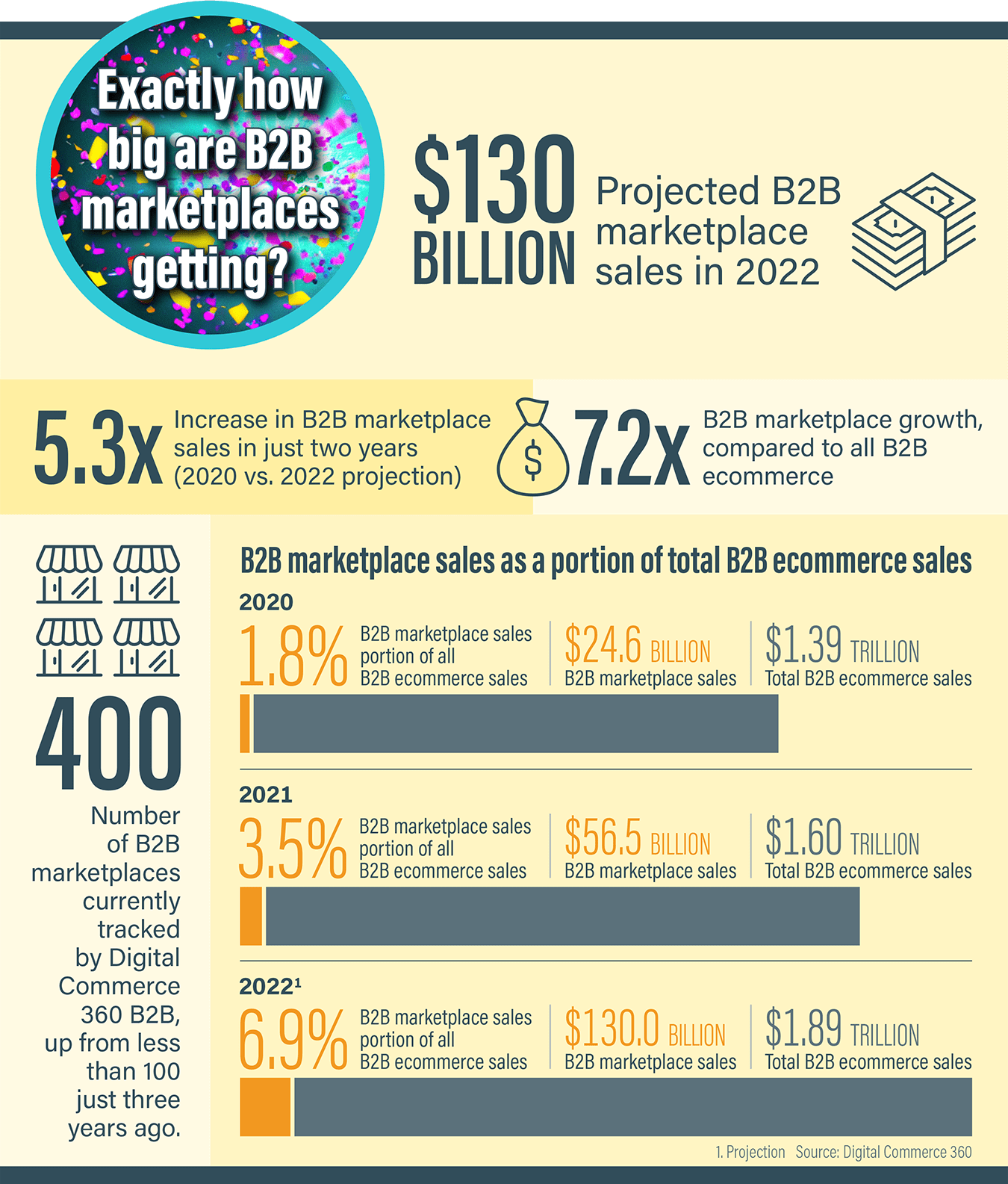 B2B marketplaces: are they for you and how to achieve success?
Recognizing the importance of marketplaces, it was also the topic of episode 6 of the B2B Commerce UnCut podcast. Jary Carter led the discussion, with Yoav Kutner, CEO of Oro, Inc., and Rodrigo Garcia, VP, Chief Technology, Transformation Officer, PartsBase, Inc., joining in.
Navigating supply chain disruption: 10 tips from Maersk
Over the last few years, B2B eCommerce businesses have tested the resilience of their supply chains like never before. The world saw the COVID-19 pandemic to semiconductor and raw materials shortages to the Russian invasion of Ukraine, which aggravated the situation further.
Why B2B solutions play a pivotal role in supply chain management
Visibility into the status and movements of shipments are critical to enable collaboration and keep goods moving smoothly. According to Gartner, investing in technology will blunt the negative effects of economic pressures in the short term, and build a competitive advantage in the long term.
B2B Manufacturing News
Modernizing manufacturing can help reduce inflation
Inflation seems inevitable, creating a sense that we are powerless to do anything about it. However, manufacturers can play a big role in fighting against inflation. It might sound surprising, but manufacturers can implement technologies and processes and unlock ways to do more with less – thereby driving prices down for consumers.
Find out more in the post on IndustryWeek.
Positive outlook or plateauing growth?
The Institute for Supply Management indicated that manufacturing growth levels remain at their lowest point since June 20020, when numbers dropped over 54%. Thankfully, there are numerous positive developments happening in the background. Improvements in hiring, training, and the focus on labor optimization and productivity are all positive developments.
Read more about the report and its findings.
How automation can propel manufacturing
For American manufacturing to remain competitive, the industry needs to accelerate its adoption of automation and automated eCommerce. And whenever mechanization comes in, people can take on more advanced and creative work. Unfortunately, the US hasn't been doing so well when compared to manufacturers in Europe and Asia. Today, foreign manufacturers have much more robots and a far lower labor costs.
This Thomas article has more information.
Making your B2B business recession-ready
Manufacturers and distributors have been at the edge of their seats, watching the economy in a state of uncertainty. But can they do anything about it? The knee-jerk reaction is probably either to hunker down and cut costs or to identify priorities and start investing into the future – namely, technology. However, neither decision is easy nor without risks.
Read the Spiceworks article here.
B2B Marketplace and Commerce News
Egyptian B2B eCommerce platform renews partnership with dairy giant
Cartona is Egypt's fastest-growing B2B marketplace connecting buyers and sellers in the FMCG industry. It recently secured a partnership with the country's largest producer of milk, yogurt, and juice. Cartona distributes its products to thousands of retailers.
Read the Cartona success story here.
Ryder acquires Dotcom Distribution, fulfillment provider
Ryder, one of the world's largest transportation and fleet management companies, acquired Dotcom Distribution to expand its footing in the high-growth retail and eCommerce space – particularly in the health, beauty, and cosmetics spaces.