This post has been contributed by Oro's technology partner – Marello.
The ways in which products are being marketed and sold have changed dramatically over the last five years. For instance, the increasing popularity of (mobile) webshops has persuaded many retailers with brick-and-mortar stores to establish online sales channels and embrace omni-channel strategies. In particular, omni-channel retailing is seen as an opportunity for retailers to assure their future success. However, it can be a challenge for companies to invest in omni-channel strategies as it is often hard to know where to start. In this article, we present three steps that need to be considered before setting foot in the omni-channel world.
Omni-Channel Retailing
These days, customers are connected to the internet 24/7 through various devices and channels, so it should come as no surprise that many day-to-day actions, such as shopping, are now increasingly moving online. In fact, the annual survey by comScore and UPS found that 2016 was the first year in which customers bought more products online than in brick-and-mortar stores. The survey, now in its fifth year, asked more than 5,000 customers about their purchases in a three-month period. The results showed that shoppers made 51 percent of their purchases online, compared to 48 percent in 2015 and 47 percent in 2014.
While impressive, these numbers still mean that roughly half of products are being bought in brick-and-mortar stores.  As such, the general rule is that the more channels customers visit, the more revenue they will generate. This is what makes omni-channel retailing so important and explains why retailers are so eager to embrace it: in order to generate as much revenue as possible, it is essential for them to optimize their omni-channel strategies.
The growth of omni-channel shops can be seen from 2012 onwards. Although it first started in the B2C sector, we are now witnessing a steady growth in the B2B sector as well. In many ways, omni-channel retailing has become inseparable from retailing jargon and will likely become even more important in years to come.


Increasing queries for omni-channel on Google.
Even though many retailers understand the importance of an omni-channel strategy, it can be a challenge knowing which steps to take in order  to successfully apply one to their business.
Taking On the Challenge
The following three steps are an effective and efficient way to successfully enable omni-channel retailing for your store.
Step 1: Linking Webshops and Brick-and-Mortar Stores Together
When setting up an omni-channel strategy, one of the first things to keep in mind are all your available sales channels. For instance, along with your brick-and-mortar store, you should also think about building a website, webshop, or mobile app, as well as engaging with your customers via social media.
It is important to make sure that  your content (such as product descriptions and pricing) is consistent across each channel. For example, when a product has a 50 percent discount in your brick-and-mortar store, it should have this same discount across all of your online channels as well. Furthermore, any actions taken in one channel should be visible in the others. When a product has sold out in one channel, for instance, the other channels should also reflect this information. Any inconsistencies could likely lead to mistrust among your customers, so it is very important to link together all of the information in each channel.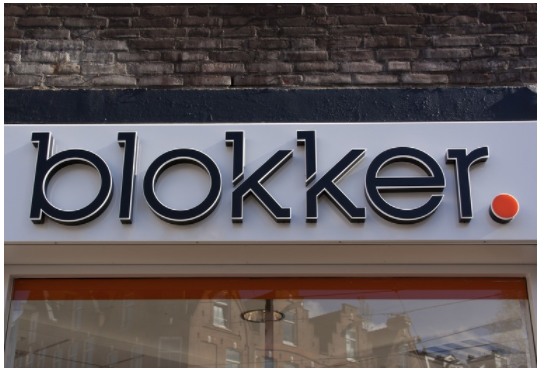 The Dutch retailer Blokker Holding is an example of an omni-channel shop. Since October 2016, they have experimented with dynamic pricing. Electronic price tags in their brick-and-mortar shops are linked to a central system, making it easy to ensure consistency in the prices of products across channels.
Step 2: Establishing the Same Look and Feel
Having multiple channels is only viable when the shops have similar appearances.
Branding, style, visuals and fonts should all match in order to establish a consistent look and feel across each channel. Regardless of whether customers buy products offline or online, they should immediately be able to recognize the style of your shop or brand. Ideally, the offline and online stores will reinforce each other. Because both channels have their own unique pros and cons, customers can get the best of both worlds when they are given a more consistent and holistic experience.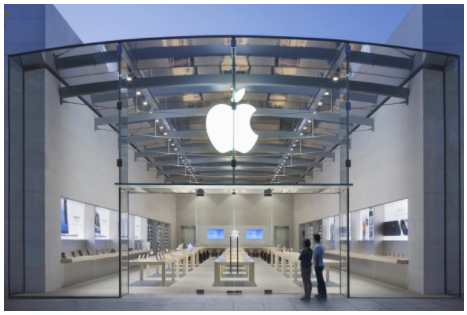 Apple is a great example of optimal omni-channel strategy use because they unify the customer experience across each of their platforms. For instance, Apple welcomes customers into their brick-and-mortar stores in order to show them how it feels to use their products. Customers can also easily research their products online, then come to the store to experience the products before buying them. And because their branding is consistent  across each of their channels, their products and marketing are instantly recognizable.
Step 3: Personalize
Analyzing customer data is getting more and more advanced. CRM systems such as OroCRM, for instance, can reveal relationships between customers and shops in detail. Nowadays, it is even possible to track customers across channels, see what products they look at and purchase, which products they leave in their shopping cart, and so on. All this data can then be used to create a personalized omni-channel shopping experience for each customer. For example, channels should not only have the same look and feel, but should also be specifically personalized according to each customer's needs. This could mean displaying products that customers have bought before or showing related products that might interest them. Analyzing and using all of this user data is the biggest advantage of omni-channel retailing. It is now possible to know more about customers than ever before!
In Conclusion
Omni-channel retailing has become a buzzword for a good reason: as retailers of all types begin to sell their products online, they are also discovering that, in order to appeal to customers, they have to meet them where they are. Increasingly, this not only means in the store and online, but also across mobile and social media as well. While the steps above outline the basics for a successful omni-channel strategy, more advanced features may become possible over time as omni-channel marketing  becomes more advanced and complex.