We are thrilled to announce that for the second year in a row, Oro continues the momentum and is recognized in the B2B eCommerce Use Case in the 2022 Gartner® Critical Capabilities for Digital Commerce Platforms report.
The Critical Capabilities report provides a deep dive into various digital commerce vendors' product and service offerings.
This year, Oro was evaluated in both the 2022 Gartner Magic Quadrant for Digital Commerce, and the corresponding Critical Capabilities report.
What are these reports about, how are they different, and how do you interpret them? Why, in our opinion, were we recognized in the Critical Capabilities report? Keep reading to find out.
What's Behind the Critical Capabilities Report?
Gartner, a company that delivers actionable, objective insight to executives and their teams, publishes the Magic Quadrant report, which provides a graphical competitive positioning for technology providers across its Leaders, Visionaries, Niche Players, and Challengers quadrants. The accompanying Critical Capabilities research provides deeper insights into the capability and suitability of digital commerce products offered by vendors based on specific or customized use cases.
Magic Quadrants contain a broader analysis of the vendors in a market, while the companion Critical Capabilities directly focus on the product/service offering. According to Gartner, Critical Capabilities demonstrate "which products or services best fit in various use cases to provide you actionable advice on which products/services you should add to your vendor shortlists for further evaluation."
This year's Gartner® Critical Capabilities for Digital Commerce Platforms ranks vendors in the following use cases:
B2C Digital Commerce

B2B Digital Commerce

B2B and B2C Digital Commerce on Same Platform

Composable Commerce
These four use cases are tied to eight of the most critical capabilities that digital commerce professionals should consider as some of the most important criteria for acquisition decisions. These include:
Agility

Platform Ecosystem

B2B Support

Complex Environments

Globalization

Unified Retail Commerce

Composability

Core Commerce
Each capability is weighted based on its relative importance for the four product and service use cases. Vendor products are then rated based on how well they achieve the critical capabilities, with a final score summarizing how well a product/service meets the critical capabilities for each use case.
Why do We Think Oro Was Recognised in this Report?
In the 2022 edition of the report, Oro ranked #2 in the B2B eCommerce Use Case.
We feel this recognition verifies our commitment to the mission of building an ecosystem where B2B businesses thrive and emphasizes Oro's immediate value to B2B businesses. Our solutions offer native features and functionality that enable merchants to sell to businesses, consumers, or further to other businesses or consumers.
In addition to ranking second highest for the B2B eCommerce Use Case, Oro was also ranked fifth highest for B2C and B2B Digital Commerce on the Same Platform.
We believe that is due to its ability to manage complex catalogs, configurable products, and bundles, as well as support for multiple websites, languages, locations, warehouses, taxation rules, and currencies.
Oro Focuses On Capabilities Crucial for B2B Businesses
Oro's products are built on OroPlatform, offering robust infrastructure, API, and integration capabilities. The flagship product, OroCommerce, is a B2B-focused digital commerce solution with multiple deployment options. It is bundled and sold together with OroCRM, a multi-channel CRM system.
The single platform for virtually any selling scenario.
OroCommerce is built for complex environments. It is one of the few solutions that support selling B2B, B2C, or B2B2X out of one platform. Many of Oro's B2B customers also sell through B2C stores simultaneously.
Gourmet salt company SaltWorks sells gourmet sea salt products for both wholesale and retail customers. OroCommerce's native B2B capabilities combined with intuitive B2C-like features allowed SaltWorks to offer unique product types, ordering, checkout, and even shipping experiences without disrupting existing channels.
The only digital commerce solution with an integrated CRM.
Oro offers a native and seamless integration between eCommerce and CRM. This reduces costs associated with implementation and time to market while helping in lead management and personalization.
As the largest manufacturer of HVAC equipment, DiversiTech Corporation serves wholesalers, retailers, and contractors. Oro's native CRM module, tightly integrated with the B2B eCommerce platform, was the ideal choice for streamlining back-office processes, addressing customer needs, and unifying multiple brands under one system. The platform allows DiversiTech to realize its business strategy and future growth plans.
The best option for midsize and midmarket B2B businesses.
OroCommerce is an excellent choice for midsize and midmarket manufacturers and distributors. B2B companies that prioritize agility, flexibility, scalability, and customer experience find a lot of value in Oro.
Industrial parts distributor TrupPar sells forklift parts to warehouses throughout the US, Canada, and Mexico. Different regions require unique catalogs with their own pricing structures, currencies, measuring units, and languages. OroCommerce enabled TruPar to unify its 8 million SKUs in a single back-end.
The ultimate flexibility to future-proof your business.
OroCommerce's open-source architecture offers robust infrastructure, API, and integration capabilities. It allows merchants to deploy OroCommerce according to their needs without sacrificing performance and reliability.
National pet food distributor Animal Supply Company expanded through acquisition and inherited multiple ERP systems, warehouses, and legacy platforms. With OroCommerce, Animal Supply tied its disparate systems together and streamlined the shopping experience for offline, online, and mobile users.
The ideal choice for global and international brands.
OroCommerce effortlessly handles multiple sites, languages, currencies, pricing, and fulfillment strategies. It's great for merchants carrying multiple brands or those looking to expand their offerings.
As part of its global digitization initiative, Dunlop Protective Footwear, a protective footwear manufacturer, leveraged OroCommerce to replace error-prone processes with digital tools. Oro's technologies and multi-region features allowed Dunlop to launch storefronts in 12 countries in just 10 weeks.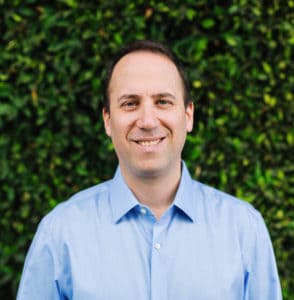 In our opinion, Critical Capabilities offers a well-balanced review of eCommerce vendor capabilities. This year, we're proud to be recognized in the B2B eCommerce Use Case for the second year in a row, after being positioned as a Visionary in the 2022 Gartner Magic Quadrant for Digital Commerce. We feel it perfectly matches what our customers love about us - our industry-leading B2B focus, our flexibility to match complex business needs and deployment scenarios, and our continuous innovation in the market.
Yoav Kutner, CEO,
Oro, Inc.
In the report, Gartner mentioned that Oro's B2B eCommerce platform "has a strong presence in the distribution/wholesale, manufacturing and construction verticals, where its catalog management and workflow engines suite are appropriate, especially for complex businesses."
We believe Oro's positioning in the Critical Capabilities report is a testament to our continued market leadership, development strategy, and commitment to creating an ecosystem where B2B businesses thrive. We're constantly innovating our products, and deploying new features throughout the year. Refer to our roadmap page for upcoming versions and development plans.
Want to know more about Oro's ranking in the Critical Capabilities report?
Download the Critical Capabilities report from Gartner here.
https://www.gartner.com/en/research/methodologies/magic-quadrants-research
https://www.gartner.com/en/research/methodologies/research-methodologies-gartner-critical-capabilities
Gartner and Magic Quadrant are registered trademarks of Gartner, Inc. and/or its affiliates in the U.S. and internationally and are used herein with permission. All rights reserved
Gartner does not endorse any vendor, product or service depicted in its research publications, and does not advise technology users to select only those vendors with the highest ratings or other designation. Gartner research publications consist of the opinions of Gartner's research organization and should not be construed as statements of fact. Gartner disclaims all warranties, expressed or implied, with respect to this research, including any warranties of merchantability or fitness for a particular purpose.