Gartner has recognized Oro for the second year in the row in their 2021 Magic Quadrant for Digital Commerce. We've improved our position in both Completeness of Vision and Ability to Execute. 
We are also proud to have received the highest score for B2B Digital Commerce Critical Capability, as well as a high rating for B2C and B2B Digital Commerce on Same Platform.
Gartner's recognition validates our vision that today's B2B businesses need innovative solutions to help them with digital transformation and demonstrates our commitment to delivering digital commerce experiences that meet the most demanding needs of our customers.
What is the Gartner Magic Quadrant for Digital Commerce?
Gartner is the world's premier consulting firm with 10,000 consultants in more than 100 countries. Every year, they recognize key players leading the way in the competitive B2C and B2B digital commerce space. 
Gartner defines digital commerce as enabling "customers to purchase goods and services through an interactive and self-service experience." Gartner continues that "it includes the people, processes and technologies" to offer development content, analytics, promotion, pricing, customer acquisition, retention, and customer experience.
The Magic Quadrant is Gartner's graphical representation designed to demonstrate market trends, trajectories, and its major participants. The matrix categorizes participants into Leaders, Challengers, Visionaries, and Niche Players, evaluating them based on Completeness of Vision and Ability to Execute.
The Gartner Magic Quadrant for Digital Commerce is an annual report that offers business leaders comprehensive market trends and evaluates eCommerce and B2B eCommerce solutions best positioned to meet their current and future needs.
Since Gartner does not endorse any vendor, product, or service in its research publications, the Magic Quadrant for Digital Commerce identifies select vendors with a positive trend in customer growth, a leading pace of innovation, as well as proven reliability.
What is Critical Capabilities for Digital Commerce Research?
Gartner's Critical Capabilities for Digital Commerce research complements its corresponding Magic Quadrant report by exploring vendor products and services in greater detail.
While the Gartner Magic Quadrant positions vendors into one of four quadrants, the Gartner Critical Capabilities research zooms into specific capabilities that reflect real-world challenges.
When used together, they become a powerful tool for making technology decisions.
Oro Nabs First Spot in B2B, Scores Highly in Multichannel, Retains Niche Player in Magic Quadrant
We're proud to have OroCommerce, our B2B eCommerce solution, recognized among the top offerings in the market. Since its founding in 2012, Oro has been enabling manufacturers, distributors, wholesalers, and multi-channel brands to streamline operations, offer engaging customer experiences, and grow their revenue.
This year OroCommerce gained the top spot for B2B eCommerce for Digital Commerce use case, as well as a high score for B2C and B2B Digital Commerce on the Same Platform with an elevated rating for Composable Commerce. 
Being recognized as a Niche Player in the Gartner Magic Quadrant for Digital Commerce demonstrates our steadfast commitment to helping organizations solve complex challenges, boost productivity, get to market faster, and build strong customer relationships.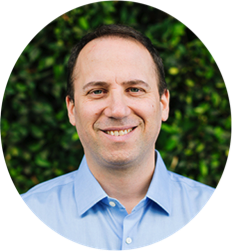 Our recognition as the highest-rated B2B Digital Commerce vendor and Niche Player for the second year in a row is testament to our dedication to creating the most flexible, robust, and feature-rich products on the market. We've made a strong, modular architecture and out-of-the-box B2B capabilities a priority, which allows our solution to be tailored to any digital commerce experience.
Yoav Kutner, CEO,
Oro, Inc.
What Was OroCommerce Recognized for in 2021?
Since the publication of last year's report, we have made several improvements and launched features that modern B2B buyers demand. This year, we believe Gartner recognized OroCommerce for more capabilities, including:
#1 in B2B Digital Commerce Use Case

Diverse Selling Models Support

Automation and Workflow Management

Strong Core Features and Flexibility

Mobile Integration Capabilities

Digital Commerce and CRM
Want to learn more? Download a full copy of the 2021 Magic Quadrant for Digital Commerce with a complimentary Critical Capabilities report here.
Niche in Focus, Leader in B2B Innovation
Both Gartner's Magic Quadrant and Critical Capabilities publications offer IT leaders and decision-makers a complete picture of the leading vendors in the market, where innovation and capabilities matter. When used together, these resources offer decision-makers a better understanding of vendor capabilities in real-world applications.
This recognition in the 2021 Magic Quadrant and Critical Capabilities research confirms Oro's continued trajectory in the right direction, and we look forward to reaching new heights next year.
Download your copy of the report to learn more about OroCommerce, its place in the market, and its role in shaping the future of digital commerce.