We want you to be more productive – and we want to help! 
Since Oro's products are highly customizable, it's crucial that developers regularly review their abilities and upskill if necessary to stay the top of their game.
The Oro Tech Talks Episode 5: Leveling Up Your Productivity in OroCommerce on November 22 at 4 pm CET / 10 am EST is an excellent opportunity to review various tactics and shortcuts to boost your productivity and efficiency with Oro products. 
Don't Miss an Exclusive Look at OroMakerBundle!
This session all about OroMakerBundle – a fast and easy way to generate code for bundles, entities, commands, form classes, data grids, and much more. 
Offered as a single configuration file, OroMakerBundle is perfect for new developers. They don't need to spend time configuring elements on OroPlatform and can get started with developing Oro applications in less time. 
Since it eliminates repetitive actions, experienced developers can focus more on prototyping and customizing their solutions, and getting to the finished product faster.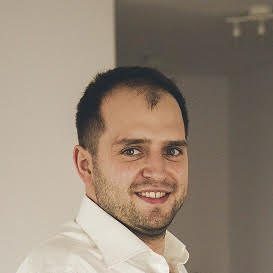 Marcin is a Senior Software Developer and Oro trainer with more than a decade of experience in PHP. He worked as a freelancer for five years starting with Zend Framework and WordPress, switching to Symfony applications for the past three years. Marcin joined Oro in 2017 and started in product development. Since then, he's been vital as a project lead in the services team, working with Oro's partners and clients on a daily basis.
Marcin Łukaszewicz, Technical Trainer,
Oro Inc
Join Our Developer Community!
Want to keep up to date with the latest news, tools, and tips to make you a better Oro developer? Join our Slack community at bit.ly/oro-slack. You can connect with the experts behind Oro products and participate in discussions with fellow developers. You can also suggest future Oro Tech Talks topics and vote on suggestions.
Don't delay – register today!