The first public Alpha release of OroCommerce is available on GitHub! We have also made a product demo available on our site. This gives merchants, buyers and developers the opportunity to test out some of the seminal features available in this release.
Buyer Experience
The alpha version allows buyers to experience the easy-to-use and customizable grid user interface that is essential to B2B commerce. The grid view is particularly important to businesses that have a catalog with large number of similar products that do not require extensive merchandising capabilities (e.g. companies that sells nuts and bolts). This type of user interface comes to support the large product catalog and large product orders we see in the B2B world, allowing buyers to easily create multiple shopping lists and add a large number of products to any of the lists the buyer created. In a similar manner, the buyer can view different catalogues, browse through multiple products, submit a quote and quick order form, and much more.

Administrator Experience
Using this same view, the OroCommerce grid admin interface lets system administrators easily configure the application so that it meets the specific needs of their business, making it easier than ever for them to manage their business operations. Furthermore, the intuitive navigation within the interface will help administrators maximize their productivity. For instance, administrators will be able to efficiently manage multiple tasks through the admin working area, quickly set corporate accounts, system users and roles, create catalogs, build product and pricing lists, respond to quotes, and so on.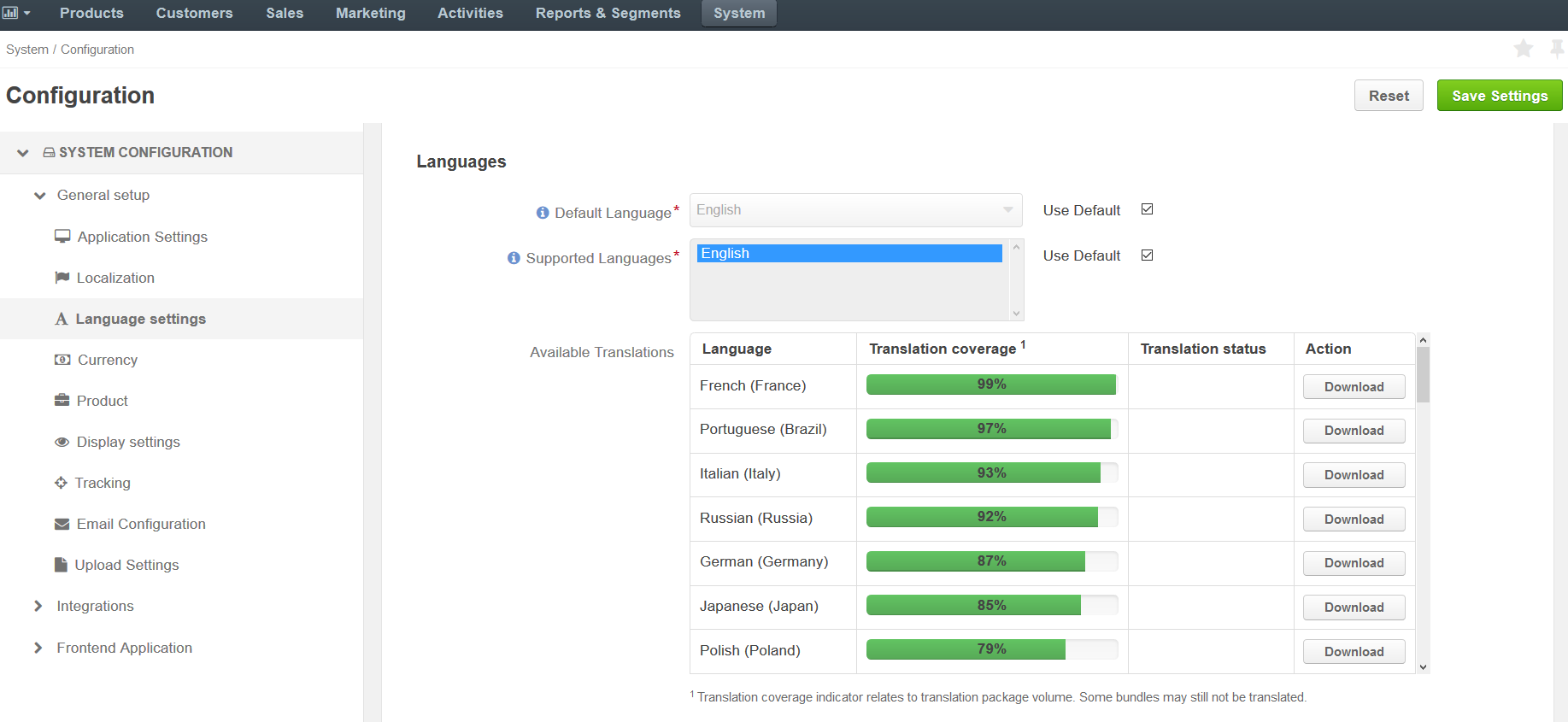 What's Next?
Many B2B buyers expect a buying experience similar to ones they get while they are shopping online for private use. Buyers want websites that are both visually appealing and intuitively designed in order to accommodate the breadth of products, tools, and features that they use.
We are building OroCommerce to do just this. We currently have a team of UI/UX experts working on the branded customer-facing interface of OroCommerce. We will share our approach to the OroCommerce theme engine and out of the box default theme in our future blogs. Until then, we invite you try the demo and send us your comments.