Business buyers are on the lookout for the same convenient ordering and payment experiences that they are used to as consumers and they are not afraid to switch to vendors that are able to deliver. According to the Global B2B Payment Trends report, there is a disconnect between how B2B buying patterns are evolving and what B2B eCommerce sellers are doing to keep up. Consider the following statistics:
Over 57% of B2B buyers did not complete their purchase because their checkout process took too long. What's worse, 74% would switch to a competitor if their vendor's eCommerce store didn't meet purchasing expectations.

48% of buyers have not completed their purchase due to their preferred payment method not being available. The same rings true for invoicing, with 80% of buyers preferring vendors with flexible terms.

Over 98% of B2B buyers agree it is important to have the same purchasing experiences across all channels, and 41% of buyers are frustrated by inefficient websites, portals, and checkout forms.
Businesses that want to maximize the lifetime value of their customers can't take any friction related to payments lightly. With purchasing patterns and buyer needs shifting constantly, B2B sellers need to keep up with developments in payment tools and this includes extensions to help maximize purchase conversions.
An Ever-Growing Ecosystem
All of us at OroCommerce understand how important it is for B2B merchants to offer the desired experiences to their business customers, particularly with regards to payment preferences. In keeping up with customer demands, Oro continuously improves its products, including storefront and back-office functions for a better B2B buying experience.
We are excited to announce the introduction of Ingenico, a global payment provider to the OroCommerce marketplace. Together, we hope to offer our vendors, partners, and customers the right tools for streamlined ordering and payment experiences.
About Ingenico
Whether you're a global business or one that is beginning its growth trajectory, you need to choose a payment provider that is flexible enough to grow with you. That is where Ingenico ePayments comes in. With over 30 years of experience, Ingenico is a global leader in seamless payment systems that accelerate eCommerce sales across all channels and business verticals. As they strive to reduce complexity in online payments, they constantly develop new technologies that drive revenue opportunities and improve the customer experience.
Ingenico's end-to-end payment solution streamlines the whole payment workflow from checkout to reporting. It works with leaders in eCommerce, like OroCommerce, in order to constantly modernize payment execution and processing with cutting-edge solutions.
The OroCommerce Ingenico Integration
OroCommerce's new Ingenico integration allows Ingenico ePayment merchants to fast-track online shopping with personalized checkout experience and payment methods of their choice. 
Payment rules and payment methods
The Ingenico ePayments integration allows sellers to set up custom payment rules that enable payment methods. A payment method consists of a product (debit or credit card) and an action (authorization or sale).
Payment methods and tokenization
B2B customers can choose Ingenico's payment methods consisting of SEPA Direct Debit, ACH, Mastercard, Visa or American Express. The "Tokenization" option allows buyers to save payment credentials as tokens for future use.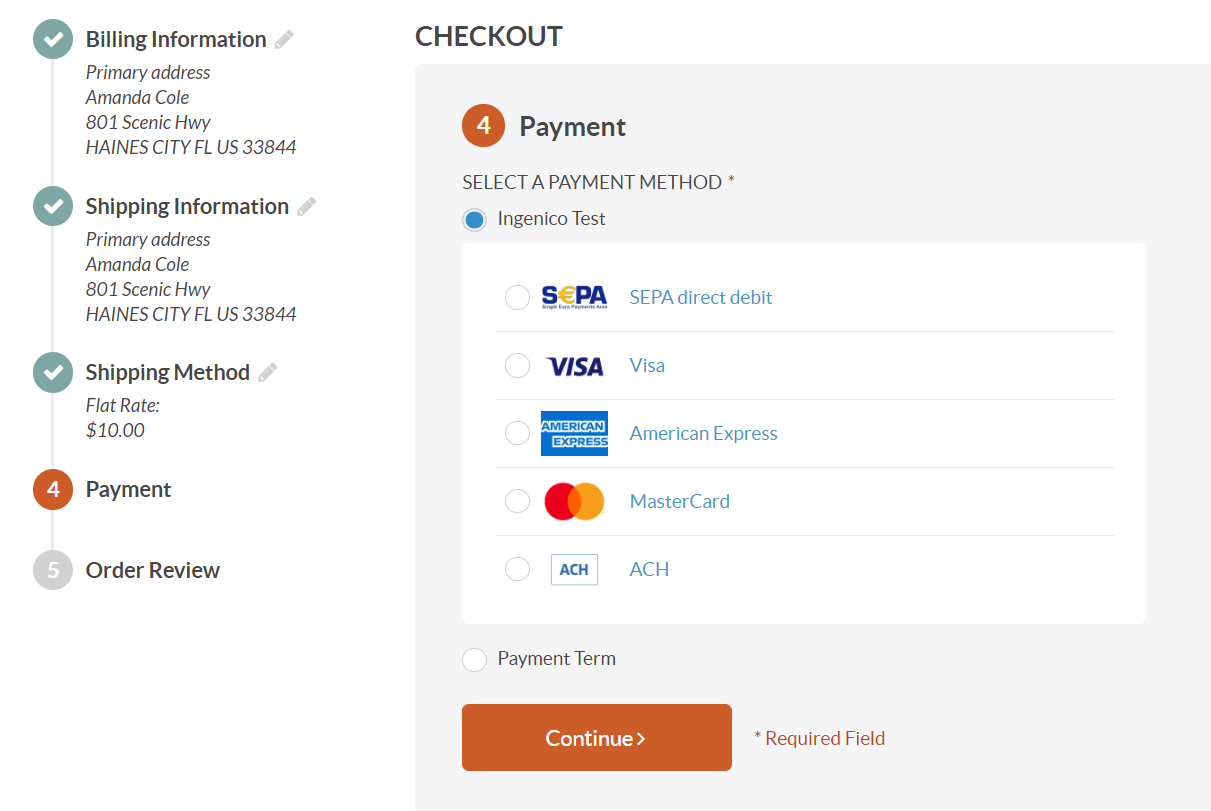 Payments processing in back-office
Depending on the payment method enabled for the storefront, payment processing may be performed automatically or may need to be manually approved.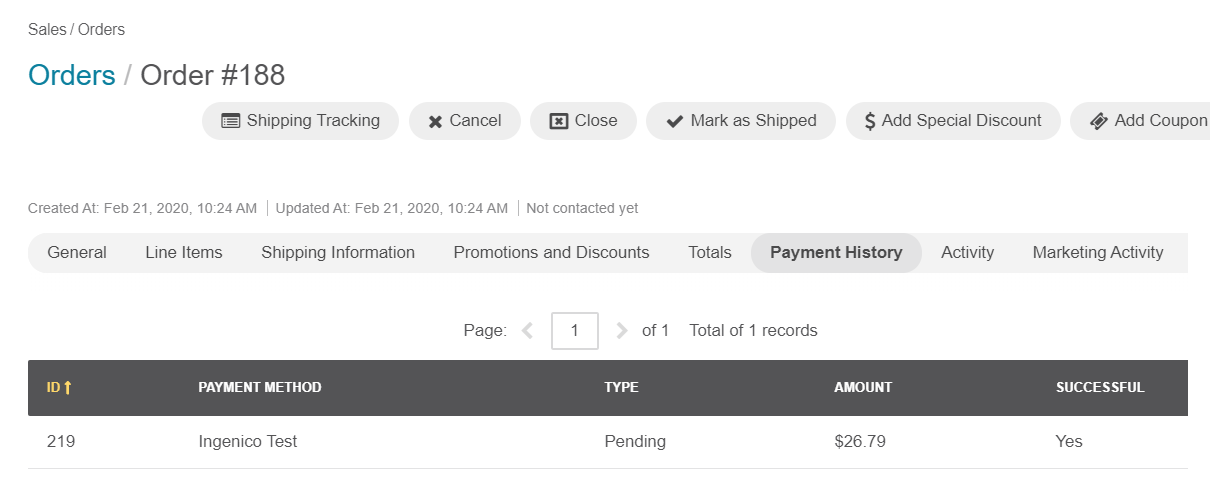 Ushering In Change to Payments Together
Forward-thinking B2B eCommerce businesses understand that convenience is key to unlocking customer loyalty. OroCommerce and Ingenico share a passion for exploring new ways of bringing benefits to merchants that boost conversions and grow sales. By offering custom-tailored payment experiences without sacrificing security, businesses can firmly place themselves at the forefront of the industry they are in.
Ingenico's payment extension is now available for download on the Oro marketplace.