As B2B buyers make more and more purchases online, they look for omnichannel experiences and a convenient purchase process. Rising customer expectations and social distancing measures brought on by COVID-19 mean that flexible ordering and payment options aren't just nice-to-have but necessary. Another example is transparency during the ordering process. While popular among consumers, it's also seeing interest among B2B distributors and wholesalers.
That's not the only change to ordering and payments the B2B industry is experiencing:
Business sellers realize the importance of flexible payment practices that ensure that vendors, suppliers, and retail partners can continue operating and doing business with them uninterrupted.

Customers are changing their buying preferences, and some industries see more price-sensitivity than others. As purchases are postponed, brands are increasing investment in communicating with clients.

The way customers are making payments is changing, too. Customers are receptive to simple, one-click checkout experiences and increasingly rely on credit card alternatives such as digital wallets.
What Hasn't Changed: Demand for Better Payment Options
Most of us purchase when we see a payment option we prefer or can use. B2B buyers may be required to purchase according to company policy, so without the right payment method, businesses risk losing sales and pushing away engaged customers.
That's why offering the correct payment and purchase experiences is a powerful differentiator and sales driver. Your payment strategy must improve the average customer value, the sales numbers, and streamline internal business processes, and eCommerce payment processing plays a central part in that.
Introducing the CyberSource Payments Integration
We at OroCommerce and CyberSource are committed to eliminating payment friction during the shopping experience. That's why we've expanded our collaboration with CyberSource, a leader in global payments, and launched a new integration that's easier to set up and use.
We are proud to announce that the integration is finally available in the OroCommerce marketplace. This integration will be of use to customers, partners, and integrators looking to streamline their ordering and payment experiences.
About CyberSource
CyberSource is a global payment solutions leader that enables growth for eCommerce businesses. It supports an array of payment types, offers fraud and security protection, and helps deliver personal, omnichannel retail eCommerce experiences. CyberSource traces its roots to 1994 when eCommerce was just starting out. They grew their reach and infrastructure with acquisitions such as Authorize.Net and Payworks. In 2010, CyberSource became a Visa solution, leveraging world-class security infrastructure of the financial giant.
Aside from having a robust fraud-prevention system, CyberSource's payment gateway supports an extensive library of payment methods. It allows merchants to accept all major credit cards, debit cards, and even country-specific credit cards. CyberSource also accepts payment in 50+ currencies and supports checkouts in 28 languages.
Two ways of integration
Depending on your integration method, CyberSource can behave differently in OroCommerce. In the Hosted Checkout method, your end-users will be redirected to a CyberSource payment page when creating an order. There, they'll receive the full spectrum of CyberSource payment options.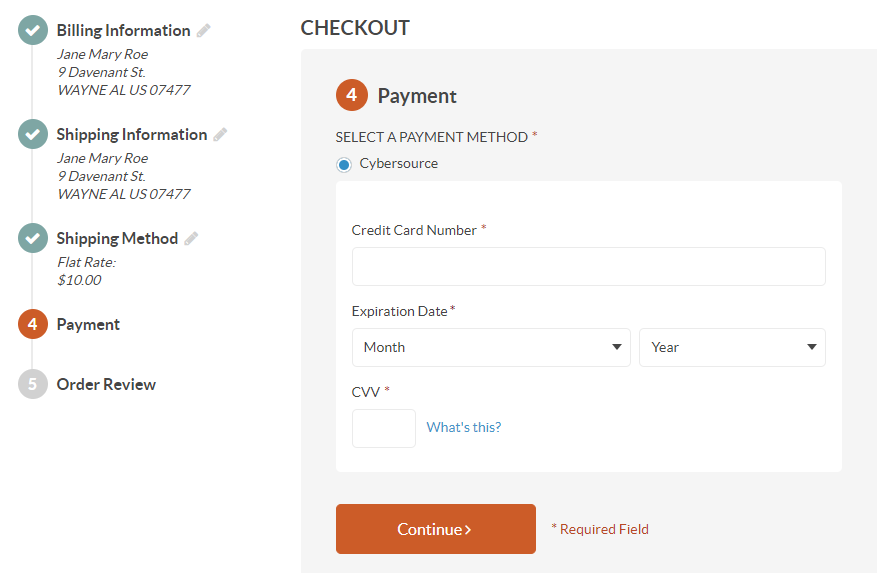 The Checkout API integration method only accepts credit and debit cards, as it processes payments via the API call.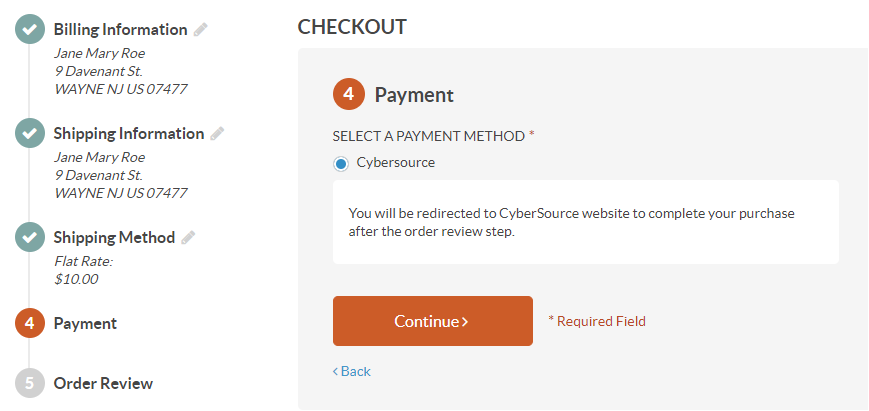 Back-office processing
Once installed, the CyberSource OroCommerce integration allows customers to view orders and payment details right from OroCommerce's back-office.
Driving Change In Payments Together
Today's B2B merchants need to deal with numerous payment methods while managing a complex network of relationships and contacts. As a result, businesses tend to neglect convenience during checkout and don't offer omnichannel payment experiences across customer journeys. OroCommerce's partnership with CyberSource aims to change all that. Together we're determined to provide the best purchase experiences while helping our customers streamline operations and speed up expansions.
You can download CyberSource's integration in the Oro marketplace.