Businesses around the world are pressured to minimize costs while maximizing productivity to realize success. Buyers, on the other hand, are becoming ever more demanding. When a user feels friction in the purchase process, getting them to convert becomes difficult. In a recent survey of 4,560 responses, Baymard Institute discovered that payments are one of the main reasons buyers fail to complete their transactions. Primary grievances include:
The checkout process was too complicated or too long (21%)

The total order cost was unknown when ordering (18%)

There weren't enough payment methods (6%)
Poor checkout experiences represent an opportunity to offer value, setting businesses apart from the competition in a crowded market. A payment system improves website speed, checkout flow & design, and payment processing. It enables customers to pay with their preferred local or global payment method, simplifying all crucial aspects of checkout processes, ensuring secure transaction flows.
Most importantly, a payment system minimizes friction which negatively impacts shopping cart abandonment and conversion rates. 
Who is Novalnet?
With more than a decade of experience in payments, Novalnet AG offers B2B businesses a way to unify over 100 payment types via a single payment partner. They are a leading full-service payment provider that drives business revenue through an intuitive, secure, and scalable suite of products. Some of Novalnet's end-to-end integrated payment processing services include receivables management, debt collection, automated invoicing, risk management, and more.

Like OroCommerce, Novalnet's payment solutions focus on seamless customer experiences. Their products and services are customizable based on individual B2B customer needs and processes in one ecosystem, eliminating the need for multiple contractual partners.
Welcoming Novalnet to the Ecosystem
OroCommerce is committed to ensuring B2B merchants have the tools to provide the experiences their business customers require. In order to keep up with customer demands regarding payment preferences, Oro offers native back-office and storefront checkout workflows and automatic payment processing.
The addition of the Novalnet payment extension brings an even greater level of payment convenience, security and unleashes new growth opportunities for businesses.
The OroCommerce Novalnet payment integration
The Novalnet partnership brought innovative payment solutions and B2B eCommerce closer together. Now, the payment gateway integration in eCommerce brings virtually any payment method to your store via a single and secure platform that manages everything from payment processing to collection. 
Extensive, up-to-date payment portfolio
With Novalnet, merchants can process 100+ international and local payment methods such as credit cards, debit cards, online bank transfers, invoices, Paypal, etc. New payment methods are regularly added and can be easily integrated into the system.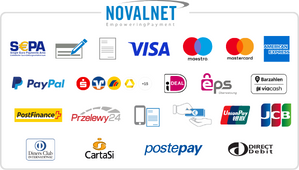 Single solution for accepting and processing payments
One simple, user-friendly interface to process preferred payment methods, including debt collection, prepayment, invoicing, payment guarantees, and more.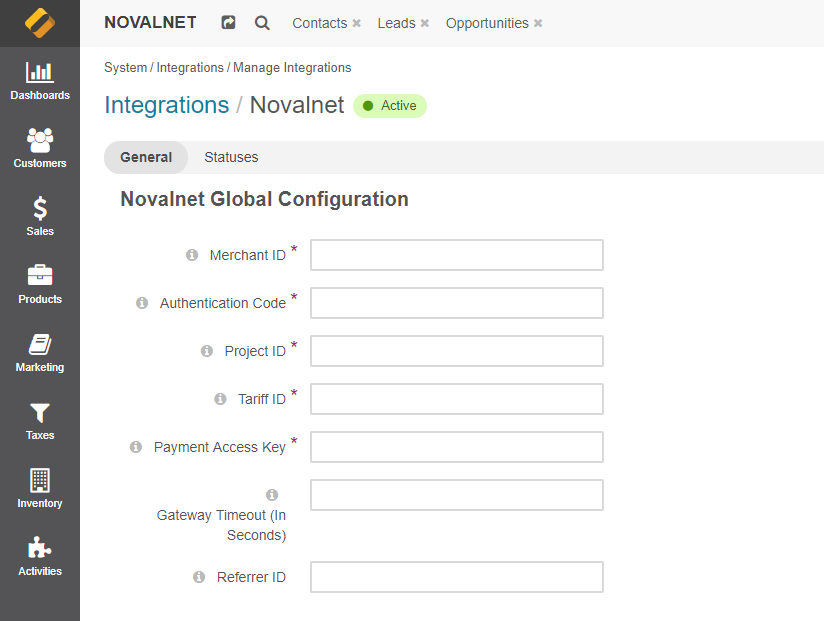 Simpler, more user-friendly purchasing experience
Novalnet offers enhanced checkout processes to avoid aborted purchases & revenue losses, as well as in-house merchant and end-user support.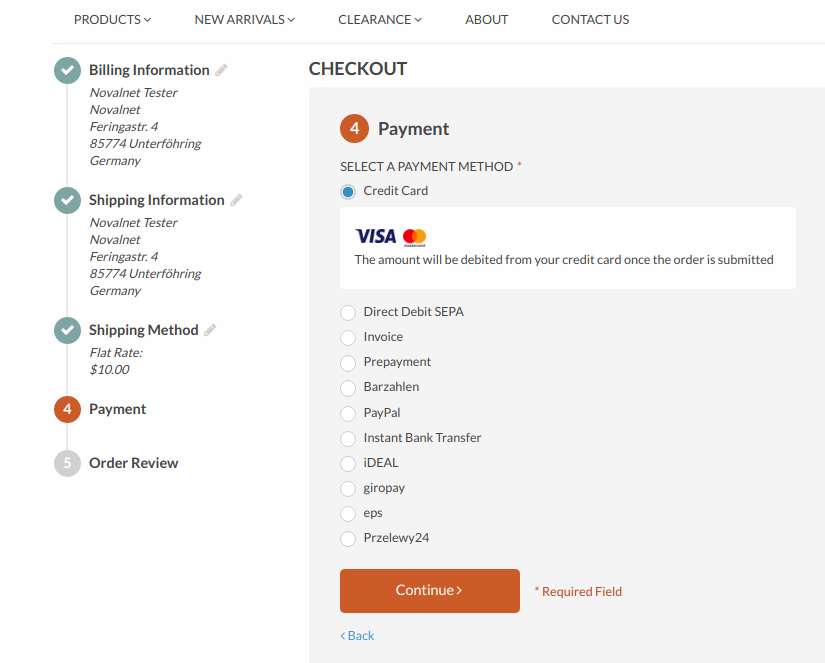 Secure and scalable for any business model
Extensive risk management with intelligent fraudulence prevention techniques come standard, as do reports and analytics with export options.
Novalnet is PCI compliant and built using state-of-the-art technologies with agile development practices. OroCommerce, in conjunction with Novalnet is able to deliver their customers a flexible, robust and scalable online payment platform.
Seamless Payment Experiences with Novalnet
B2B sellers require out-of-the-box solutions that differentiate them in the eyes of the customers, enabling profitability and bringing sustained value. With the Novalnet extension, OroCommerce can finally offer end-customers a seamless payment experience that drives revenue – allowing eCommerce businesses to focus on realizing their goals.
The Novalnet Payment Extension is available for download on the Oro Marketplace.