OroCommerce continues to be a leader in the B2B eCommerce space, and the analysts are taking notice.  In our debut appearance in the 2022 Paradigm B2B Combine (Midmarket Edition), we captured 10 of 12 medals scoring Gold, Silver, and Bronze in Strategic Pillars and Product Capabilities.
However, nothing brings us more joy than positive feedback from our clients. "Customers spoke highly of the platform's particularly robust combination of eCommerce and Customer Relationship Management (CRM) functionality," calling it a solution with a "purpose-built B2B backbone", noted Andy Hoar, B2B eCommerce expert and the author of the report.
We place the needs of our customers at the center of everything we do, and never stop innovating to drive customer success. This industry recognition is a testament to our customer focus, our strong existing position in the competitive eCommerce market, and our commitment to setting the standard as the leading B2B eCommerce solution..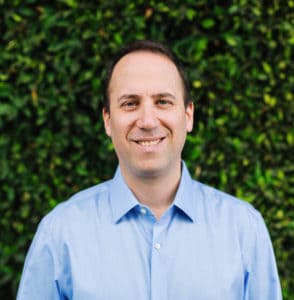 We measure our success by the success of our customers, their positive feedback, and positive market recognition. Our recognition in this report reinforces that Oro remains the top eCommerce solution provider not based on features and capabilities - but its ability to solve real-world, ever-changing challenges around selling complex and customizable B2B products.
Yoav Kutner, CEO,
Oro, Inc.
Oro Strikes Gold
Oro earned gold medals in product Content and Data Management and Promotions Management categories and was recognized for its strong B2B focus, integrated CRM and marketplace capabilities, experienced teams, and cross-channel sales enablement features.
OroCommerce received awards in the following categories:
Exceptional in:

Content and Data Management
OroCommerce's strong catalog management features enable customers to create unlimited catalogs tailored to specific companies, business units, and even personalized to individual buyers.

Promotions Management
OroCommerce's powerful B2B eCommerce workflows give sellers the tools to create personalized price lists and promotions. These include one-time coupons, scheduled discounts, cross-sells, and ongoing deals.
Superior in:

Ability to Execute
OroCommerce is recognized for its strengths in reliably delivering eCommerce solutions that meet the most complex customer challenges.

Sales and Channel Enablement
OroCommerce empowers B2B  businesses to maximize sales productivity no matter how complex the sales cycle. Our sales enablement functionality enables teams to close more deals. 
Differentiated in:

Customer Service and Support
It's not always smooth sailing, and customers can run into problems. Oro, Inc. is recognized for its hands-on and accessible executive team, as well as its responsive customer service team.

Partner Ecosystem
B2Bs require a strong partner network to future-proof their business. Oro, Inc. has built an international partner ecosystem with leaders in solutions delivery, technology, and hosting.
Marketplaces
Marketplaces continue to gain popularity. That's why OroCommerce offers the functionality for brands to create owned, operated, horizontal, or vertical marketplaces.

Integrations, Operations and Infrastructure
B2B businesses increasingly rely on integrated business solutions. OroCommerce is recognized for its open-source approach and developer ecosystem with an extensive extensions library.
Transaction Management
Business customers, like retail consumers, expect frictionless purchasing. OroCommerce's exceptionally strong quoting, ordering, and transaction capabilities earned it recognition in the category.
Total Cost of Ownership
The total cost of ownership in eCommerce matters. Oro, Inc. offers midmarket B2B companies an attractive initial and ongoing payment structure based on their unique needs.
What is the Paradigm B2B Combine (Midmarket Edition)?
The Paradigm B2B Combine (Midmarket Edition) is a B2B eCommerce vendor analysis report for midmarket brands. Unlike Gartner's and Forrester's 2×2 graphical representation of platform vendors, the Combine B2B evaluates vendors against unique criteria, evaluates performance in  distinct categories, and includes interviews of customers and vendor partners.
Created by Andy Hoar, one of the world's leading authorities on B2B eCommerce business strategy, the report is targeted directly at the key interests of the eCommerce technology buyer. The analysis helps prospective buyers not only understand product capabilities but also how well vendors deliver on their promises.
We're happy to take home the awards, but we're even more delighted to know customers love our products and appreciate our dedication to their success. 
Download your free copy of the 2022 Paradigm B2B Combine (Midmarket Edition) report now!