OroVibe 2019 was a spectacular event for eCommerce professionals and we are thankful to have had everybody in a beautiful city of Paris! Here's a short recap of how the event went and the speakers' presentations for you to brush up on the event's key points. Oro has also partnered with several great companies in the region and acquired new exciting customers. A special thanks are in order for our event sponsors:
Laurent Desprez
opened the event by welcoming all the participants and outlining the latest achievements of Oro and its partners in the French and Belgium markets (
PDF
)
Oro France country manager briefed everyone on the progress made by the Oro France division as the division started just 6 months ago. With the help of the Oro Marketing Team, Oro France has translated OroCommerce and OroCRM websites into French as well as localized products themselves for French speakers.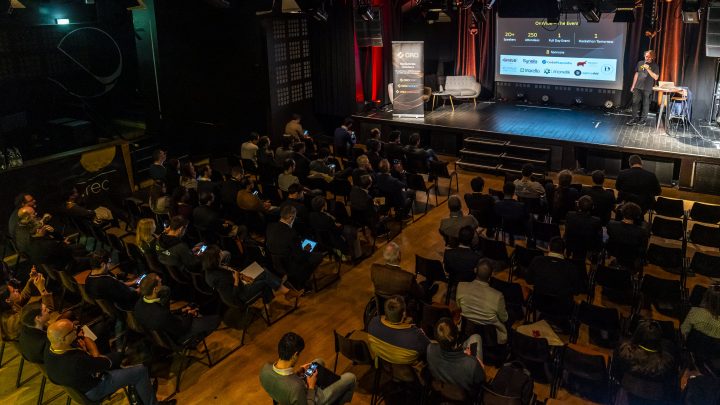 Yoav Kutner
took the word with a keynote speech addressing the role of a B2B eCommerce platform in the digital transformation of modern businesses (
PDF
)
Founder & CEO of Oro Inc. presented the latest trends in B2B eCommerce and how OroCommerce allows companies to take advantage of those trends. He outlined the key features of OroCommerce for B2B companies and provided some of Oro customers' success stories. He ended his presentation with a recap of the latest OroCommerce release and OroCommerce roadmap for 2019.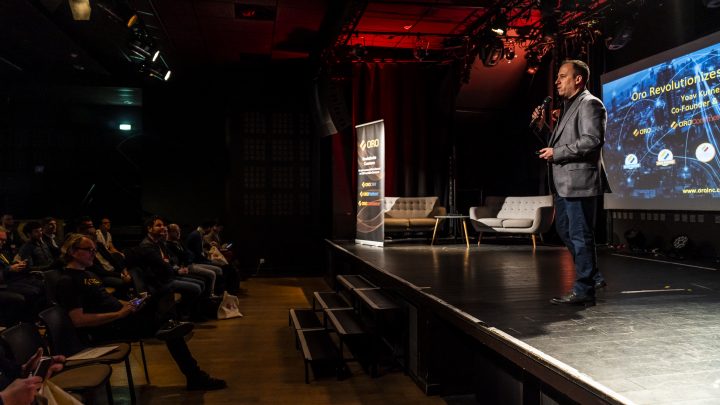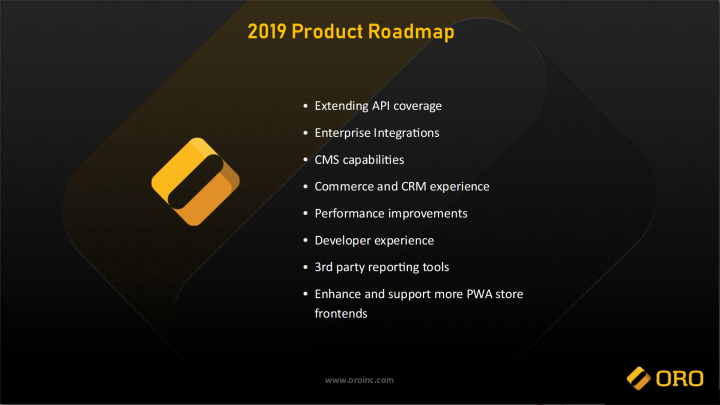 Gregory Planchat
explained the advantages of digital asset management for B2B eCommerce (
PDF
)
Co-founder of Kiboko, a consulting and development company for eCommerce, explained how DAM solutions can help you organize and share all your digital media files in a centralized manner, which ensures fast collaboration within a team. He also pointed to the important role that digital media plays in eCommerce in terms of customer engagement, SEO, and product information management. He concluded that integration between DAM solutions and a B2B eCommerce platform, such as OroCommerce, is an essential part of the digital transformation. He specifically highlighted that out-of-the-box DAM solutions have their limitations, which is why businesses should consider customizing them for their needs or going with tailor-made DAM solutions.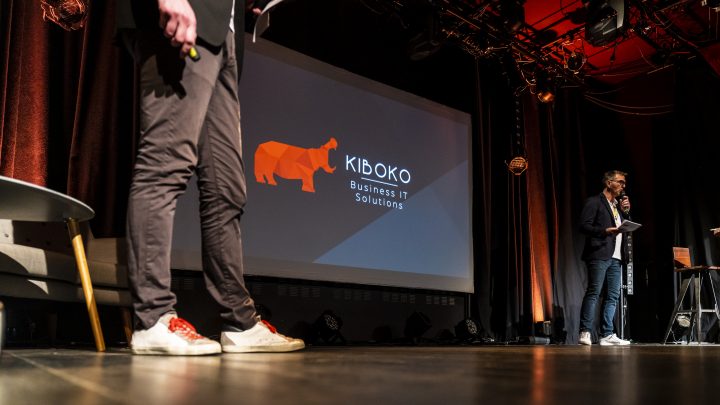 Marc Piroelle and Bouziane Hamzi
explained how to stick to the OroCommerce standards and offered their overview of OroCommerce
Head of Digital Commerce France and Senior Digital Commerce Business Analyst at Keyrus started with an overview of Keyrus services for enterprise digital transformation, data intelligence, and digital experience. They went on to share a case study that involved both Keyrus and OroCommerce, and presented their overview of OroCommerce key capabilities, strengths, and ideas for further improvement.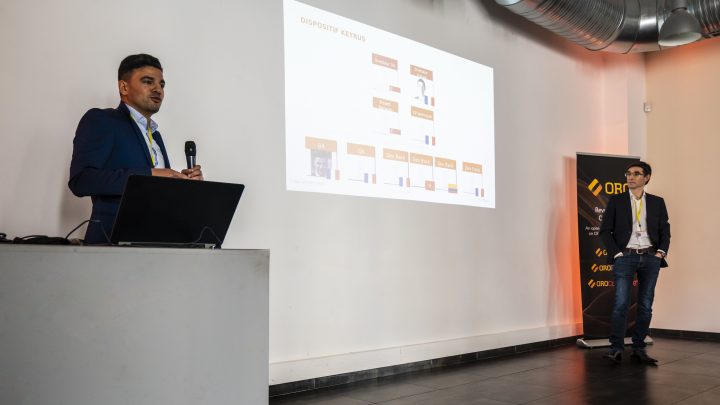 Emeric Koda
delivered his presentation on the importance of well-managed product information for customer product experience (
PDF
)
Sales Executive at Akeneo, a renown provider of popular PIM software, explained the need behind Product Information Management for eCommerce companies. He also illustrated how technology can help achieve different goals of PIM for eCommerce and how companies should approach PIM adoption for best results. Finally, he gave an introduction to Akeneo's spectacular capabilities and ecosystem.
Andrey Yatsenko
kicked off technical talks with his presentation on the latest features for improved frontend development experience in OroCommerce (
PDF
)
Developer and Community Evangelist at Oro Inc. presented improved frontend development capabilities in OroCommerce, using plenty of examples and code samples. This is a must-see presentation for OroCommerce developers.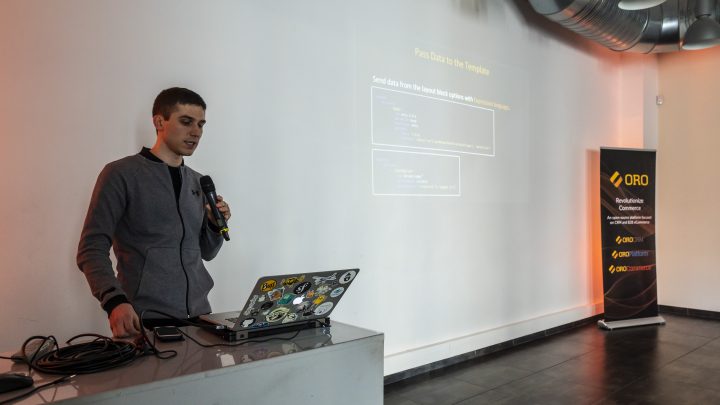 Jean-François Mathieu
gave an in-detail analysis of B2B eCommerce success factors for organizations, specifically the role and value of supply chains (
PDF
)
B2B Segment Manager at UPS gave a highly informative presentation on the international opportunities for B2B eCommerce and what companies can do to achieve the global presence in reference to supply chain optimization. He illustrated key growth factors for manufacturers, distributors, and marketplaces as well as explained how big a role supply chain management plays in UX. His simple illustration of how poor delivery negatively affects products reviews on your website can serve as a good warning to all B2B eCommerce managers.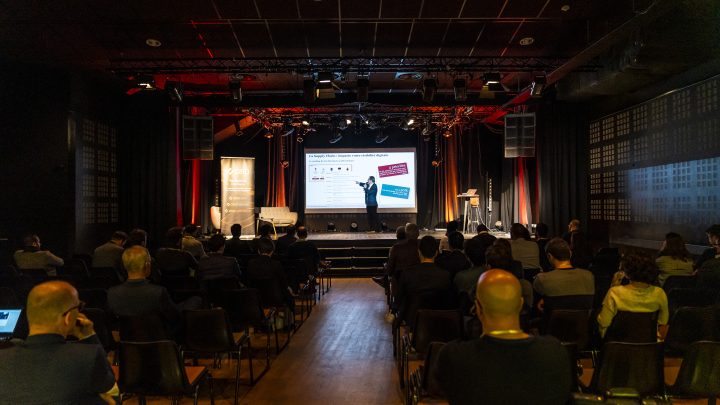 Alexander Nezdoiminoga
proceeded with another technical talk addressing deployment guidelines for OroColoud (
PDF
)
Software Engineer at Oro Inc. delivered an expert overview of OroCloud, starting from its purpose and architecture and walking through the guidelines for DevOps. This presentation may be considered as a full-scale training program on OroCloud.
Julien DIDIER
took the stage with a presentation covering trends for B2B eCommerce and digital transformation in 2019 (
PDF
)
Founder of Agence Dn'D, an eCommerce development and integration company, offered valuable insights into what will be the driving forces for B2C and B2B eCommerce implementation in 2019 and beyond. He pointed out important differences between B2C and B2B that should be taken into account when building your company's eCommerce strategy. Finally, he presented his personal shortlist of technologies that enable companies to deliver outstanding eCommerce experience to their customers.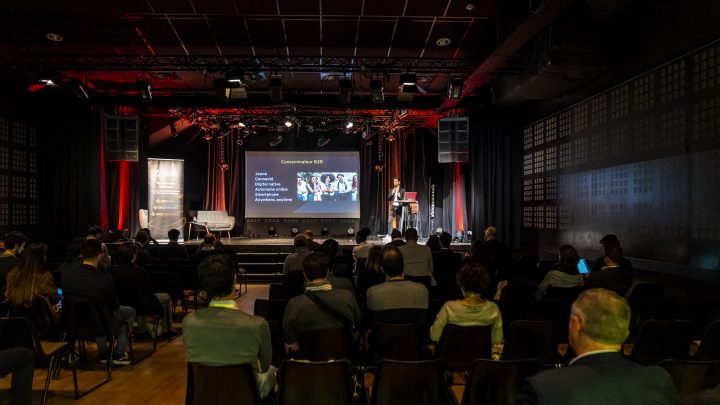 François Duranton
spoke about the digitalization of B2B eCommerce and the ongoing transition towards B2B marketplaces (
PDF
)
Co-founder of ZeTrace, a consulting and development company for eCommerce, presented an analytical report on the relationship between eCommerce and eProcurement, their growth projections, and features required to enable both of them. He proceeded to review popular marketplaces for B2B buyers and explained the nuances of the transition towards such marketplaces for businesses worldwide.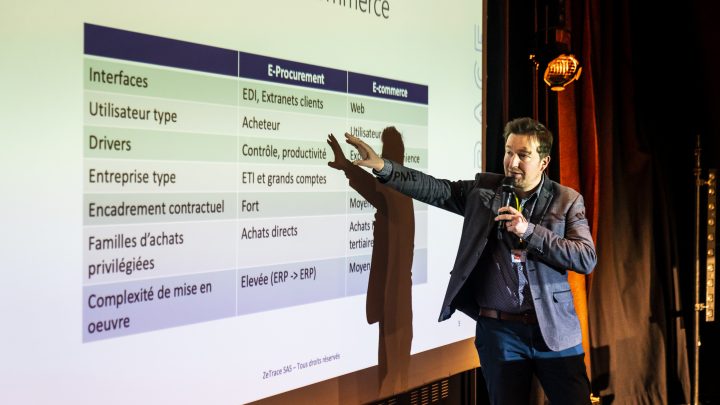 Michael Bessolov, VP of Engineering at Oro Inc,
made a live demo of OroCommerce where he presented the latest UX and features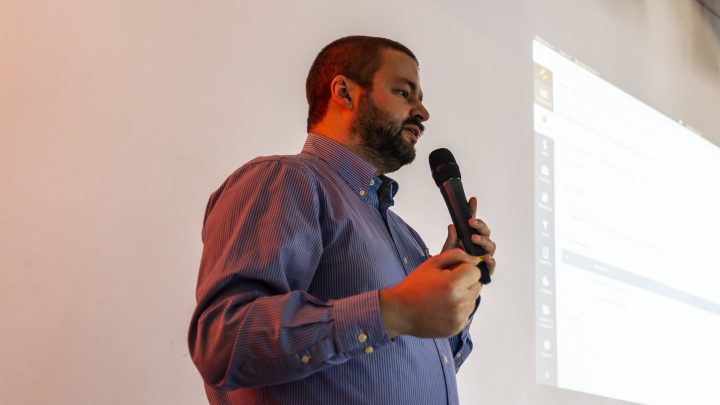 Olivier Fiquet
talked about the specifics of digital transformation for SMEs and MIDCAPs (
PDF
)
Chief Digital Transformation Officer at ADDEV Materials, a designer & converter of customized value-added solutions for industrial performance, looked into the state of digital transformation for small and medium-sized enterprises. He provided research data illustrating 4 main obstacles to digital transformation for such companies. He also suggested specific strategies that can help tackle common challenges and misunderstandings when it comes to effective digital transformation.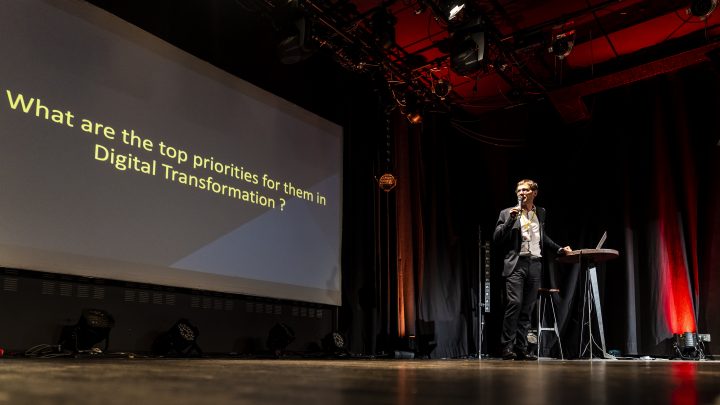 Jérôme Vieilledent
discussed key principles of software architecture for the modern-day applications (
PDF
)
CTO at CodeRhapsodie, a software development company, went over modern software architecture design principles and showed their practical use on code samples. He also talked at length about technical debt and refactoring.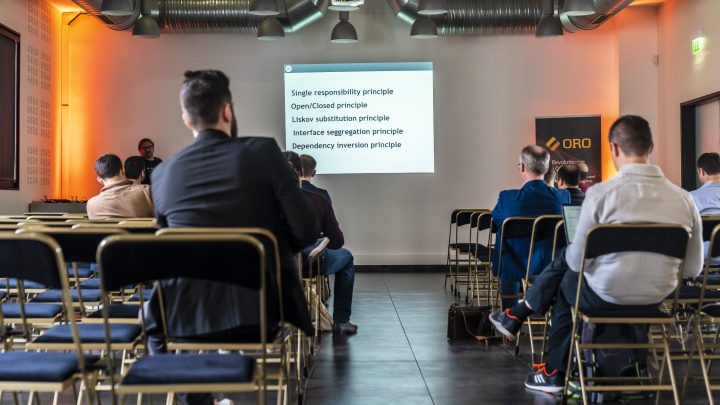 Marcin Lukaszewicz
provided in-detail valuable guidelines on how to extend and customize Oro products (
PDF
)
Senior Software Developer and Trainer at Oro Inc delivered a comprehensive training session on the configuration, extension, and customization in Oro products. This is another great presentation to help you get up to speed with OroCOmmerce application development.
Jordan Graison, Limonetik and Christophe Debosque, TBD Group
talked about the problems and issues with B2B payments (
PDF
)
Head of Sales at Limonetik and CEO at TBD Group talked about specific requirements for B2B payments, risks, and global growth projections. He also explained the value of such international payment platforms as Limonetik in streamlining B2B sales and offering better services for the customer.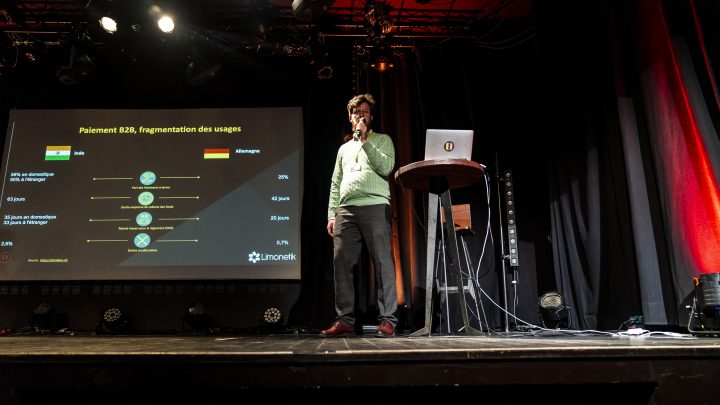 Matthew Bouchot, TBD Group, and Hassan Issa, Limonetik
delivered a technical keynote on the development of payment modules (
PDF
)
CTO at TBD Group and COO at Limonetik introduced a Limonetik extension for OroCommerce and illustrated its key capabilities. The extension will soon be available on OroCommerce marketplace and separately announced on our blog, so stay tuned!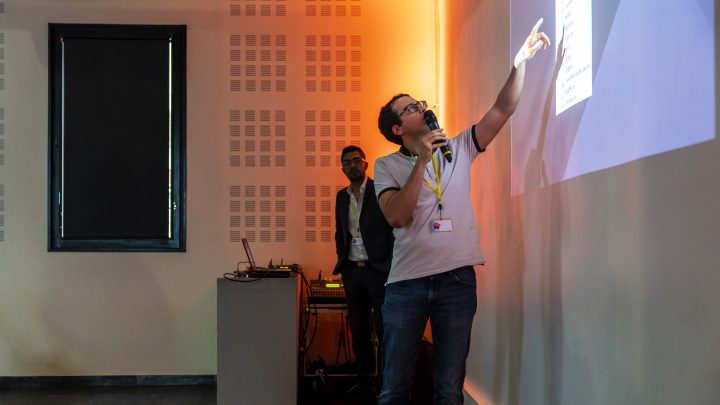 Alexandre Perrachon from Synolia and Cédric Maucourt from Recommerce
talked about their adoption of OroCommerce for running B2B eCommerce operations
Project Manager at Synolia and CIO at Recommerce told a story of a 10-year Recommerce evolution and their successful implementation of B2C, B2B, and B2C marketplace sales online. They illustrated their diverse technology stack for specific eCommerce domains, in which OroCommerce is responsible for B2B eCommerce while OroCRM for customer relationship management. Finally, they demonstrated how the partnership between Recommerce, Oro Inc, and Synolia allowed Recommerce to achieve their multiple eCommerce goals.   
Guillaume Sautereau
held a presentation on how to ensure customer adoption of a B2B website (
PDF
)
eCommerce Director at Smile Open Source Solutions explained how to approach onboarding of new B2B eCommerce customers. He made a specific impact on the complexities of B2B eCommerce interactions, compared to B2C, and then provided practical ideas on how to mitigate those complexities. He also attached lots of useful resources for further reading on this broad issue.
Motti Danino
presented the Oro Partner Program that offers a broad spectrum of services and support for Oro customers and partners (
PDF
)
COO at Oro Inc gave an all-round overview of Oro support services, among which are online resources, technical training, support resources, implementation support, Oro advisory package, and sales & marketing. Each of these includes specific deliverables and support operations.
Marine De Sury
centered her presentation on open-source as an alternative to major digital providers (
PDF
)
Mission Officer at Cigref, an association of nearly 150 major French companies and organizations in all sectors of the economy, brought up the topic of open-source as a viable alternative to commercial technologies. Her presentation also introduced everyone to Cigref and featured references to in-depth publications on the matters of open-source from Cigref experts.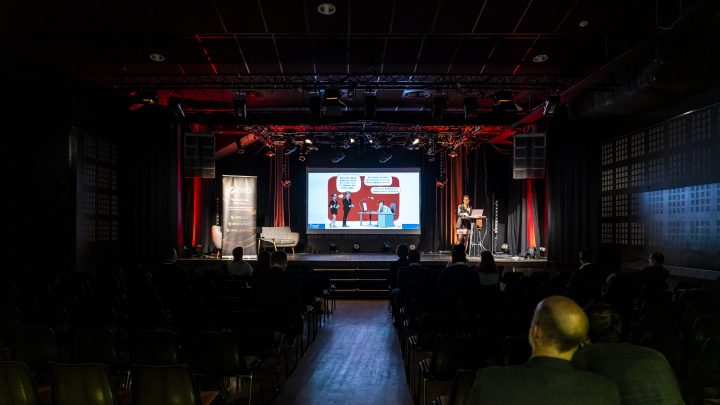 Laurent Desprez had the final word and gave credit to the Oro Community, which helps us relentlessly innovate and improve our products. OroVibe France 2019 is over but stay tuned for our next OroVibe!
You can find the entire collection of photos from OroVibe France 2019 in our gallery.