The annual OroCommerce Technical Training course is coming up fast! 
Together with Oro Fundamentals, the OroCommerce Technical Training is offered once a year to our European audiences.
Don't miss this opportunity to take your knowledge to the next level!
What is the EMEA OroCommerce Technical Training?
EMEA OroCommerce Technical Training helps you learn how to work with Oro products directly from the experts! This program, tailored for Oro customers and solution providers in Europe, helps you succeed with one of the leading digital commerce platforms on the market.
The online format includes theoretical, practical, and hands-on training on Oro products, which include OroCommerce, OroMarketplace, OroCRM, and OroPlatform. You'll learn how to configure, customize and work with various aspects of the platform, take in the best practices, and familiarize yourself with advanced topics.
What Is It About, and How Long Is It?
In this three-day-long course, we'll explore the Oro platform's features, capabilities, and technical potential. Attendees will learn how to use Oro's Platform, Commerce, and CRM features in different scenarios and explore advanced configuration options. By the end of the training, you'll be able to use your knowledge to build complex solutions to meet customer requirements.
The session will be led by Oro's expert training team, allowing you to learn from others, collaborate, and get all your questions answered. This is your chance to follow along with practical examples, put your skills to the test, and interact with instructors and peers.
When Does It Take Place?
The course is scheduled from March 6th – 8th, 2023, and will run from 9:00 AM to 5:00 PM GMT+1. Spread over three days, each session will be 7 hours long, with a break lasting between 30 to 45 minutes.
Enroll in the European (EMEA) course
Who Should Take This Training?
OroCommerce Technical Training is designed for developers. It will be valuable for:
Developers and freelancers interested in working with Oro products.

Experienced developers that are new to Oro development.

OroCommerce customers and solution integrators onboarding new developers.
What are the Prerequisites?
Participants should have an OroCommerce instance installed locally for the training. Options include:
Virtual Machine

https://doc.oroinc.com/backend/setup/demo-environment/vm/

 

Local deploy from the branch traning_start:

https://github.com/oroinc/trainings/tree/5.0/training_start/
OroCommerce Technical Training gives you a comprehensive understanding of Oro products and their capabilities. A companion course, Oro Fundamentals, which focuses on development practices, will be scheduled later. It's built on the content presented in OroCommerce Technical Training and teaches developers the skills they need to effectively build on the Oro platform.
For optimal benefits and success in implementing Oro, we suggest having both Oro Fundamentals and OroCommerce Technical Training under your belt.
What Will You Learn?
Upon completing training, attendees will be able to use Oro components to construct features, improve functionality, and reach business objectives.
Frontend design and websites
Understand what differentiates the back-end from the storefront. We'll talk about packages, storefront structure, security, website configuration, and management. Get familiar with various roles and access levels.
Themes and layouts
You'll learn about standard themes and layouts and how to customize them to reach specific business goals. Additional topics include directory structure, data providers, tools, actions, and much more.
Working with customer entities
Here, we'll explore various customer entities such as groups, users, user roles, and more. Learn how to configure customer hierarchies, manage relationships, and assign customer groups to price lists, payment terms, and so on.
Product entities and their data
Leverage the flexibility and versatility of OroCommerce's master catalog. We'll talk about the different types of products, components, localization, visibility, searching, and customization options.
Pricing, taxes, and inventory
Utilize OroCommerce's pricing management capabilities, price lists, attributes, and rules. We'll explain the different promotion strategies and how to manage coupons, taxes, and inventories.
Shopping lists, RFQ, ordering, and checkouts
Discover how customer-facing shopping lists work and how they enable ordering experiences. Learn how to personalize quote management, approval, and checkout functions using OroCommerce workflows.
Payment and shipping methods
Find out how built-in payment methods work, how to manage configurations, transactions, checkout behavior, as well as payment and shipping rules.
Who Is the Trainer?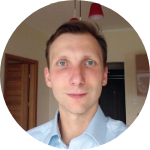 Yevhen is an architectural adviser and project lead at Oro with more than 15 years of experience with numerous PHP frameworks, including over a decade of eCommerce experience. He is responsible for product development and leading the direction of Oro's eCommerce solutions. As an experienced trainer, he brings with him a wealth of knowledge and hands-on experience in software design, distributed systems, and agile software development.
Yevhen Shyshkin, Trainer,
Oro Inc.
OroCommerce Technical Training
March 6 – Mar 8, 2023
9 am to 5 pm GMT+1
Spots are limited and filling up fast!
Reserve your seat by signing up.