We made it to the end of 2022, and it went by in a blink! For Episode 7, the last episode of the season for B2B eCommerce UnCut, we're looking back at not just the year but the decade. We explore how much the B2B eCommerce landscape has changed through the eyes of people who were at the forefront of these changes.
We hope this episode brings you new lessons and inspires you to reflect on your digital commerce journey. Are you happy with where you are right now? Could you have changed anything? We asked these and other powerful, thought-provoking questions in this episode. There was no holding back in this live, unscripted, and engaging B2B eCommerce discussion.
For the final episode of the year, we got together the industry veterans, or as some would call them, the "fathers" of B2B eCommerce, in one room. They were joined by a new surprise guest, bringing a dynamic and fresh perspective to the discussion.
So whether you're new to B2B eCommerce or getting lost in the deep end, this discussion was not to be missed. It was full of insights, lessons learned, best practices, and personal anecdotes about what B2B eCommerce was, what it means today, and where it's going to be tomorrow.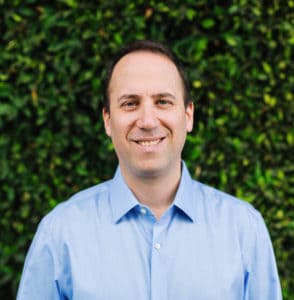 Yoav is Oro's Co-Founder and CEO, with decades of experience in the enterprise commerce industry. He is the former Co-founder of Magento (sold to Ebay, and now Adobe Commerce). He is at the forefront of the industry and the trends shaping it, offering an endless supply first-hand knowledge about B2B digital commerce.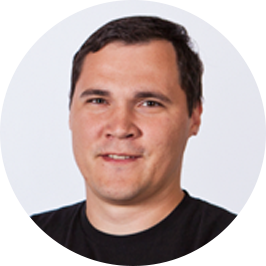 Dima is Oro's Co-Founder and CTO. A veteran in the B2B industry, Dima was previously the Lead Architect for Magento (later part of Ebay and now Adobe Commerce), responsible for planning and delivering Magento products. He saw how B2B eCommerce development and customer expectations evolved and knows what matters to enterprise brands.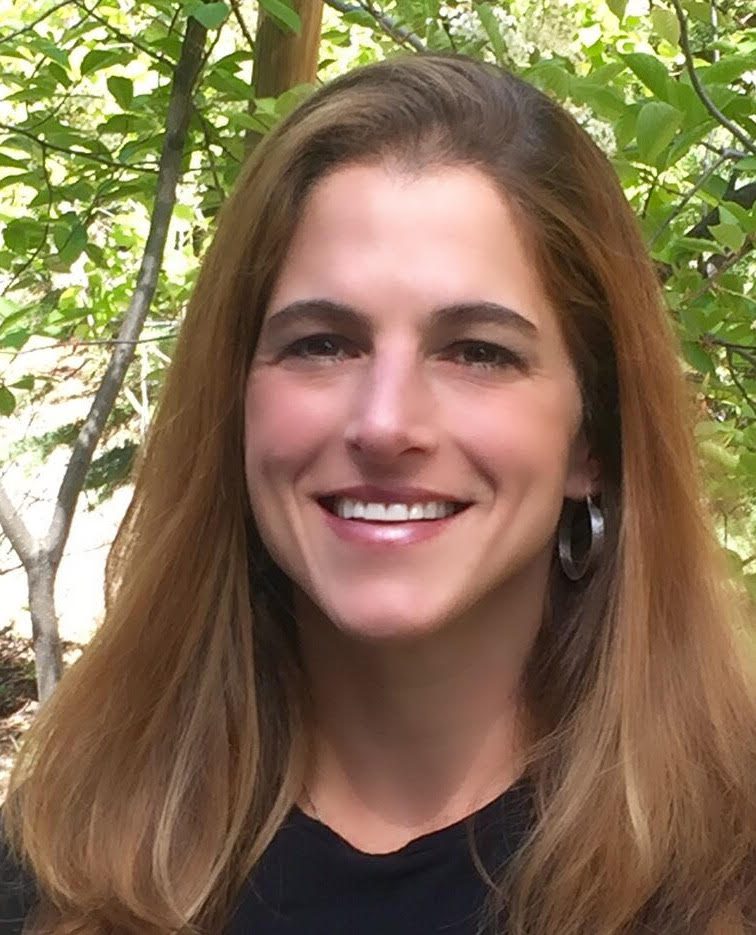 Daphna is a B2B eCommerce visionary with more than 20 years of experience with B2B businesses, digital transformation, and digital commerce. Her track record includes developing, executing, and overseeing business transformation projects for Fortune 100 companies around the world. Bringing new ideas and methods to the industry, she's on a mission to make B2B eCommerce sexy again.
Episode Highlights
How did B2B eCommerce come about?
"The early digital commerce systems came about serving specific verticals, specific needs. These systems were archaic and not extendable. Not only were they resource-intensive to build and customize, they didn't appear to meet the needs of B2B buyers."
It was very stagnant in that sense, recalled Yoav. Using other systems available on the market, which were predominantly B2C systems, was very hard. That's where we saw a gap in the market and decided to do something about it. 
"Whether then or now," said Dima, "the B2B market is all about sales organizations collaborating with each other. And to do that effectively, they need the right tools.
Where is the B2B market going?
"There are a lot of terms for technologies thrown around recently – composable and headless, for example," admits Dima. "But in many cases, these technologies are not new, nor are they empty buzzwords either."
What's changing is the increasing role in B2B eCommerce, he believes.
"This trend will keep growing, and software vendors will generate more features and capabilities to accommodate this trend. We prioritize open-source, API-first solutions, and giving customers the freedom to use best-of-breed solutions to reach their goals. We're planning many crucial features that B2B buyers demand while also focusing on Oro's robustness, performance, security, and integration ease.
What does digital transformation feel like?
"I love seeing businesses transform digitally," laughs Yoav. 
"I know it sounds corny, but there's such a large difference to see a company with people who have been there for 30 years, and everything's literally in their head… We'll come in, maximize value, automate, save time, and reduce errors for the business."
"And after 6-12 months, when we touch base again, these companies are on a different level. They have adapted to the new world, and are sort of on a roll to make their companies more modern, more efficient, and more adaptive."
"Every time that happens, I sit back and think, wow, that's one more company that we helped, and we'll know this company will stick around," admits Yoav. "Some of our manufacturers and distributors have been family-owned since the 1900s. It's rewarding to know they're transforming, creating opportunities for their workforce and customers, and thriving in today's demanding world."
The most rewarding part of B2B eCommerce?
"I love the feeling of going to a manual company, and after we introduce eCommerce to the enterprise, we notice they're operating more efficiently, there's fewer errors and less frustration," says Yoav.
However, there's a lot of pushback and challenges. It's often a tall order for B2B executives to accommodate how the company does things internally with B2B buyer and consumer-like features.
"But in the end, we're really giving customers something that will revolutionize the way they do business."
Quotes, Advice, and Takeaways
What's the biggest piece of advice we can give to B2B businesses? "It's an interesting question", admits Dima.
"Things move much slower in B2B than in B2C. In B2B, you have established supply chains, and relationships that work – these companies are more resilient and set in their ways. Many are just adding additional channels. Even with that, we see a much slower decision-making process."
"So one advice I'd make is to be more opportunistic. Businesses shouldn't delay but accelerate their path to digital, and start investing in their digital presence," says Dima.
It's important to think of it as an evolutionary process that we see around us. It's the survival of the fittest. And if you ignore it, you'll be left behind.
"My advice is to start. Because when you start, you start learning. Even if you start off on the wrong foot and select the wrong technology. Ironically, it actually reduces the risk of failure and reduces the cost of failure," says Yoav.
"One thing we see, is that these B2B companies are afraid of the hard decisions they have to make to drive their companies forward," says Yoav.
There's the internal politics, the fears of channel conflict, and gaps in technology and capabilities. But the good news about making changes in the space, is that, as Dima said, it's a slow-moving industry that doesn't need quick, risky moves.
"So we can take the time in these approaches. We can start with the lowest-hanging fruit, moving only 10% of sales online instead of jumping into the deep end."
Another fear is that we'll come in and tell a manufacturer or distributor that we'll change their business overnight. That's not true at all. We recommend an eCommerce MVP, or minimum viable product approach. It's an iterative approach, where we discover and perfect what works. 
That can take as long as necessary. A year or two or three years, but others get there only after a few months."
"All that is a bit foreign to businesses", admits Yoav.
We've talked a lot more about the role of Oro in the B2B eCommerce market and the success that propelled Oro to be one of the leading names in the industry. We touched upon things like:
The importance of being people-focused

Making smart decisions that lead to growth

Navigating the rapidly shifting landscape

Outlined some important takeaways on success
Listen to the whole episode here:

https://oroinc.com/podcast/a-decade-in-b2b-ecommerce-podcast/