In our premiere episode, we invited guest speaker Joe Cicman, Forrester Senior Digital Commerce analyst for a discussion with Yoav Kutner, Oro Inc. CEO to talk about the future of digital commerce.
In a world bustling with digital commerce trends, it can be difficult to distinguish between what is and what isn't an impactful trend. In this episode, we separated the "Signal", what you should pay attention to, from the "Noise" or trends that have little to no substance behind them. In the course of discussions, we addressed numerous concepts, challenges, and best practices within the industry.
Our Guests at a Glance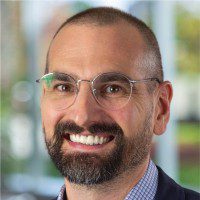 Joe Cicman
Joe is the Senior Digital Commerce Analyst at Forrester for Digital Transformation. He brings with him decades of experience as a hands-on leader in delivering, managing, and owning eCommerce projects.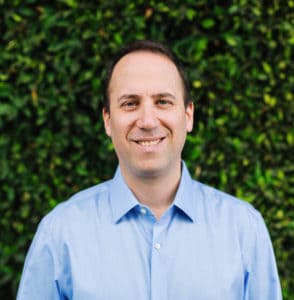 Yoav Kutner
Yoav co-founded Magento (since sold to eBay and then Adobe), and Oro, the company behind OroCommerce, the #1 B2B eCommerce platform. He brings with him over 20 years of experience in the industry.
Episode Highlights
Signal or Noise: Headless commerce
"I have not heard a pitch about Headless that could work on a non-technical audience", says Joe Cicman. "That's the problem with headless: if you're not technical and you're not initiated into it, it makes zero sense…" It's a hard sell, especially when people try to pitch it to you.
Signal or Noise: Composable, modular, microservices
We think modular solutions are expected in B2B, says Yoav Kutner. "We see more and more B2B companies are choosing modular. You have to be able to modularize your system and make it work for your workflows and business practices." However, for more complex requirements, composable and microservices also come into play.
Signal or Noise: API-First
An API-first approach is about building APIs that serve a wide array of applications across devices and platforms, giving you the ability to deliver unique experiences. Joe Cicman lays it out the following manner: "If you use APIs thoughtfully, then it becomes a signal. But if you use the term thoughtlessly, then it becomes noise."
Signal or Noise: Low-code
Low code means enabling and disabling features, having a drag and drop or configurator system in place. Low code can be beneficial, but to really get the most out of it, you need to identify where exactly it can help. "We've seen systems that were low code, but setting them up takes longer than writing a code to solve the problem…" What's more, these systems should also be tailored to a specific user role or an existing process.
Signal or Noise: Marketplaces
Before we talk about marketplaces in B2B, we must first have all the features various buyers and sellers need. Moving forward from there, believes Yoav Kutner, we should also consider implementations that use a reseller model, or franchise model.
"In terms of the trend, marketplaces require more transformation in the business. It's just a more ambitious undertaking. But a marketplace has real value, it just takes a lot of effort. That's why the adoption curve is stretched out a bit."
Quotes and Takeaways
During the live exchange of information, we demystified various B2B eCommerce concepts and shed some light on new ones. Here are some of the most powerful quotes and takeaways that caught our attention:
Headless: the first step in the great decoupling?
"Understandably, there's a lot of confusion around headless, and it's not necessarily the best practice for every company, segment, or audience. The same thing can be said about microservices. The term is nothing new. According to Yoav Kutner, "It's a way for us to use somebody else's work to get the feature or part of the project out effectively."

What's better, full suite monolith or composable?
"You can have great eCommerce total cost of ownership (TCO) with composable," says Joe Cicman. "But I've also seen great TCO with suite. It all depends on the dev team in the company that's running it." So, if your dev team has the skills, you can do great things with tech. On the flipside, if you're unorganized, you're facing an uphill battle.
How do SAP, Salesforce, Adobe differ from each other?
We originally designed Adobe's Magento and it does have a lot of components we have at Oro, admits Yoav Kutner. "It's crucial to have complete control over your platform. This includes being able to modularize the system, use the features you need, or extend them if necessary." On the surface, most modern platforms follow this principle. But if we look closer, we realize that a lot of them were around for 20 plus years and rely on older, limiting technologies.
Listen to the whole episode here:
https://oroinc.com/podcast/b2b-ecommerce-trends-for-2022-that-matter/