Lessons for Tomorrow is a podcast about insights from the past that can be applied in the present for success in the future.
Hosted by Tim Ahlenius, the recent episode featured Motti Danino, COO at OroCommerce, and Brendan Cameron, Senior eCommerce Business Architect from Americaneagle.com. Two B2B experts got together to discuss how the focus on the customer's needs can drive B2B eCommerce adoption for manufacturers and distributors.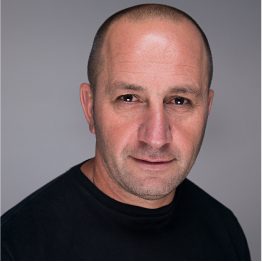 Motti Danino
COO at Oro Inc.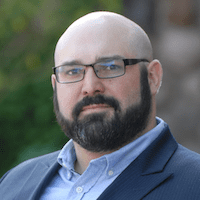 Brendan Cameron
Senior eCommerce Business Architect at Americaneagle.com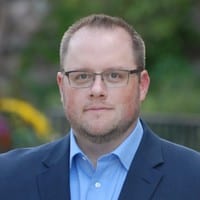 Tim Ahlenius
The Vice President for Strategic Initiatives at Americaneagle.com
A customer-first approach to manufacturing eCommerce
Understanding what the customer needs are and what process your B2B company wants to achieve with its digital transformation is the foundation for an eCommerce strategy focused on the customer, according to Motti Danino. 
Yet, many B2B customers are used to having personal interactions with sales reps. For them, switching to eCommerce may feel intimidating. It's, therefore, the job of the B2B company to ensure that digital buying doesn't feel like a downgrade to a soulless customer portal.
"What we need to try to do is have the website provide that same type of [personalized] service. Whether it's having the information readily available, finding products based on keywords or phrases, customers – who are not experts on the product – should be able to find products as easily as a sales rep who has a wealth of experience."
Brendan Cameron
A customer-first approach also means making your business more available. ECommerce is an excellent sales complementary tool that can enable after-hours purchasing and 24/7 access to the product catalog. 
Imagine a production line where a part breaks down during the night shift. Ordering a replacement part right away and picking it up before the next shift starts can get the production line back to operation much quicker than waiting for the shop to open up and order by phone. 
The more available your business is, the more customers it can serve, ultimately providing a superior experience. 
Successful eCommerce starts from a user-centric platform
Compared to traditional retail-centric eCommerce platforms, B2B eCommerce solutions should provide the tools for different users within the organization, be it sales, customer service, marketing, or eCommerce managers. It will help with technology change management, which is notoriously challenging for B2B brands. 
"Having sales rep and customer service rep tools available in eCommerce – like pricing override, visibility into margins, the ability to build product lists when onboarding new customers – can significantly help with a buy-in from the team and the customers," says Brendon.
How Oro meets the unique eCommerce needs of manufacturers and distributors
The dynamics of B2B purchasing are entirely different from that of B2C. In B2B, you're purchasing for your organization, so you want to have a range of B2B features that make this process efficient and transparent. Some basic features include multiple price and shopping lists and customized product catalogs. But the B2B needs don't end with it.
According to Brendan, one key feature is different access roles for multiple persons sharing the same account. "One of the big things Oro has is the permission manager that can create different rules for accessing the account." 
The access control feature also creates a bit more personalized experience for every user: for example, a purchase manager may have full permission to work with invoices, orders, tax codes, etc., while junior buyers may only access quotes, prices, and shopping lists.
Other advanced features manufacturers and distributors most likely need for their B2B eCommerce websites include: 
Corporate account management

Personalized content promotions 

Control over multiple businesses, sub-brands, and divisions

Custom workflows
"Each company has its own processes. We learned early on that you need an engine to digitize any process, be it customer-facing or internal," stated Motti Danino. So we built a workflow engine that allows configuring rules in the system to help the seller streamline ordering, contract approval, price negotiation, and other processes."
Motti Danino
Overcoming the barriers to embracing B2B eCommerce
Retailers perfected the convenience of online shopping. One lesson B2B brands can learn from them is that the customer experience can make or break your eCommerce strategy. 
Embracing eCommerce requires an understanding of the needs of your buyers and the teams who'll be using the platform. Identifying it first and then building your digital strategy around it is the critical ingredient for success.