Episode 5 of B2B Commerce UnCut featured Joshua Williams, Marketing Director at a major B2B and consumer electronics distributor. With more than a decade of experience in software development and marketing roles, he knows a thing or two about using technology to reach marketing objectives. 
During his time at Petra, he saw a significant change in how B2Bs conduct marketing, pushing him to test and adjust numerous strategies throughout the years.
As marketing moved online, Joshua recalls, businesses had to react to changing buying expectations, optimize budgets and make the most of their spending. "12 years ago, we were sending out physical catalogs. We're not doing that today – our entire marketing transitioned to digital."
Joshua was joined by Kurt Hoffman, Director of Strategic Accounts at Americaneagle.com, a full-service digital services provider. 
The COVID-19 pandemic was really a turning point for the entire industry. According to Kurt, "It was a watershed moment because even large companies stood up and started taking notice."
In this episode, you'll hear an abundance of ideas and tips on how B2B marketing changed, the role of customer expectations, and what businesses should focus on as they navigate the exciting, fast-changing world of digital marketing.
The discussion was moderated by host Jary Carter, who co-founded Oro Inc, and now serves as Chief Revenue Officer at WordPress VIP.
Our Guests at a Glance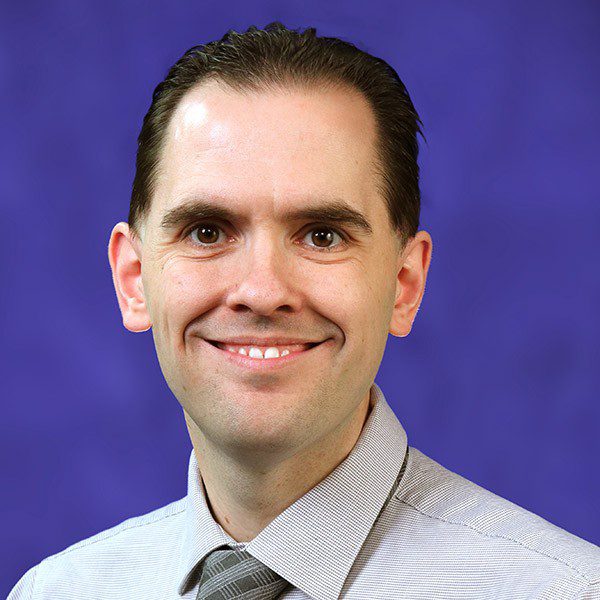 Joshua leads marketing and eCommerce at Petra Industries, an electronics distributor for more than 500 brands. With more than a decade of experience, he's been instrumental in modernizing Petra's digital commerce and marketing departments to meet the demanding needs of today's B2B customers.
Joshua Williams, Director of Digital and Ecommerce Marketing,
Petra Industries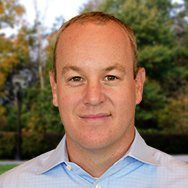 Kurt is a marketing expert who understands how to deliver solutions that match client needs. He is a Director of Strategic Accounts at Americaneagle.com, a digital technology and experience services company. Before Americaneagle.com, he directed strategic accounts initiatives at Matrex Exhibits and held management roles in other companies.
Kurt Hoffman, Director of Strategic Accounts,
Americaneagle.com
Episode Highlights
The changing face of marketing
Kurt believes that the COVID-19 pandemic dramatically accelerated the adoption of digital marketing. Many brands are moving away from in-person interactions like trade shows, it's becoming easier to access the needed information online, and new technologies enable B2B brands to better target and engage their customers.
Joshua believes that digital has picked up in a big way. "A decade ago, if you had a website, you were ahead of 90% of distributors, but that's not really the case today" Now, it's much more competitive and challenging. Your customers want up-to-date information, they want answers to their questions, and they want to save time. Your website must help them do that."
How to manage internal change
Internally, you need buy-in from the highest echelons of the company. There are many players involved at any given company, so everyone has different goals in mind. Joshua believes it's critical to have company leadership to lead change. While it starts with leadership, the next step is to appoint an individual to oversee and manage the initiative.
"When people are appointed to coordinate technology initiatives, these projects tend to have the best trajectory," says Kurt. They are usually the ones that end up being the most successful.
Some advice for B2B businesses
"Customer experience matters," says Joshua. He believes brands should keep their options open. Prospecting can be done over email, social media, or through content. At the end of the day, knowing why people are coming to your site is critical.
The world is omnichannel, so you must be found everywhere, adds Kurt. It's critical to align the inner workings of your company with IT services, finance, and sales – so everybody isn't stepping on each others' toes.
Can B2C marketing work in B2B?
It can, believes Joshua, but it all depends on the customer you're going after. First of all, you have to define your marketing goals. Is it to get brand awareness, is it to grow leads, or is it to boost the conversion rate? And B2B is a lot more methodical and specific in your approach to it. In today's omnichannel world, how and where you engage with customers matters too.
Quotes and Takeaways
"Most of your competition by now is going to have great websites. You have to be mindful about what your experience is on your website, whether your product information is accurate and up to date." - Joshua Williams
"Today's marketing initiatives can impact IT or finance or sales in ways that are unanticipated." - Joshua Williams
"Some B2C tactics don't work - like, you bought this, and you might like that. If your customers are looking to fill their inventory list, that's just going to be noise on the website." - Joshua Williams
He clarifies that personalization is essential. In B2B, you're more likely to build specific landing pages for specific customer segments. When you have an extensive product catalog, you may want to show customers only what's relevant to them. And that comes down to the capabilities of your eCommerce solution.
Listen to the whole episode and read the transcript here.
Did you enjoy this episode? Then share it with your network on LinkedIn. Let us know what you think, vote on the next episodes, and sign up for future episodes by heading to our podcast page.