It has always been a challenge for companies that have large networks of distributors and resellers to tackle B2B eCommerce in an efficient way. There are multiple tactics that we implemented for our customers depending on how advanced they want to be. One example is creating personalized portals for each of your distributors and showing negotiated contract pricing and custom curated catalogs. Other approaches include designating online orders to specific distributors based on certain criteria, building a multi-website eCommerce solution to represent each of your distributors online and dropship on their behalf, or selling your product online with a high premium to ensure your partners have a price advantage. 
Today we are happy to let you know about a recent innovation for OroCommerce that may help you achieve fast results with your resellers. This innovation is called the Reseller Agent Role. It enables your resellers, contractors, or agents to use your eCommerce website on behalf of their clients. A typical use case is when a reseller adds items to a shopping list or places an order but the end customer needs to finalize the amount and complete the purchase. 
In essence, this feature introduces a new customer user role, which can be configured with any rights you or the end-customer deem appropriate. For example, the end customer may want to allow their reseller to actually buy things and not only add items to a shopping list. Different customers may assign different rights to the same reseller and OroCommerce gives the flexibility to create the Reseller Agent role however you see fit. 
Below is the high-level overview of the Reseller Agent role in OroCommerce.
1. We have a special type of customer that "plays" the role of a middle entity (agent) between our store and the customer.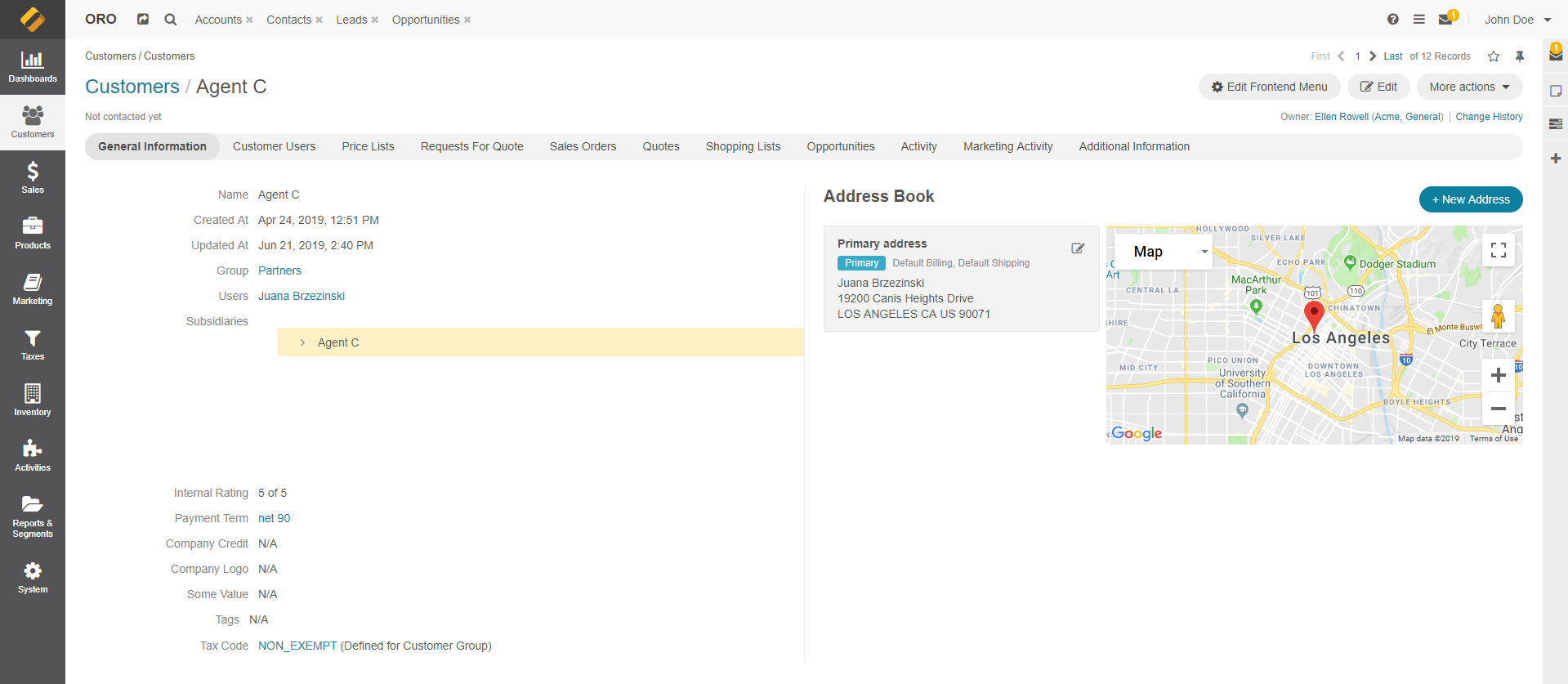 2. We created a new role called "Agent" and we assign it to any customer user we want to act as an "agent"; once set, we select which customers they can impersonate.

3. Agents log in to the storefront and enjoy their native experience, pricing, products, and available actions.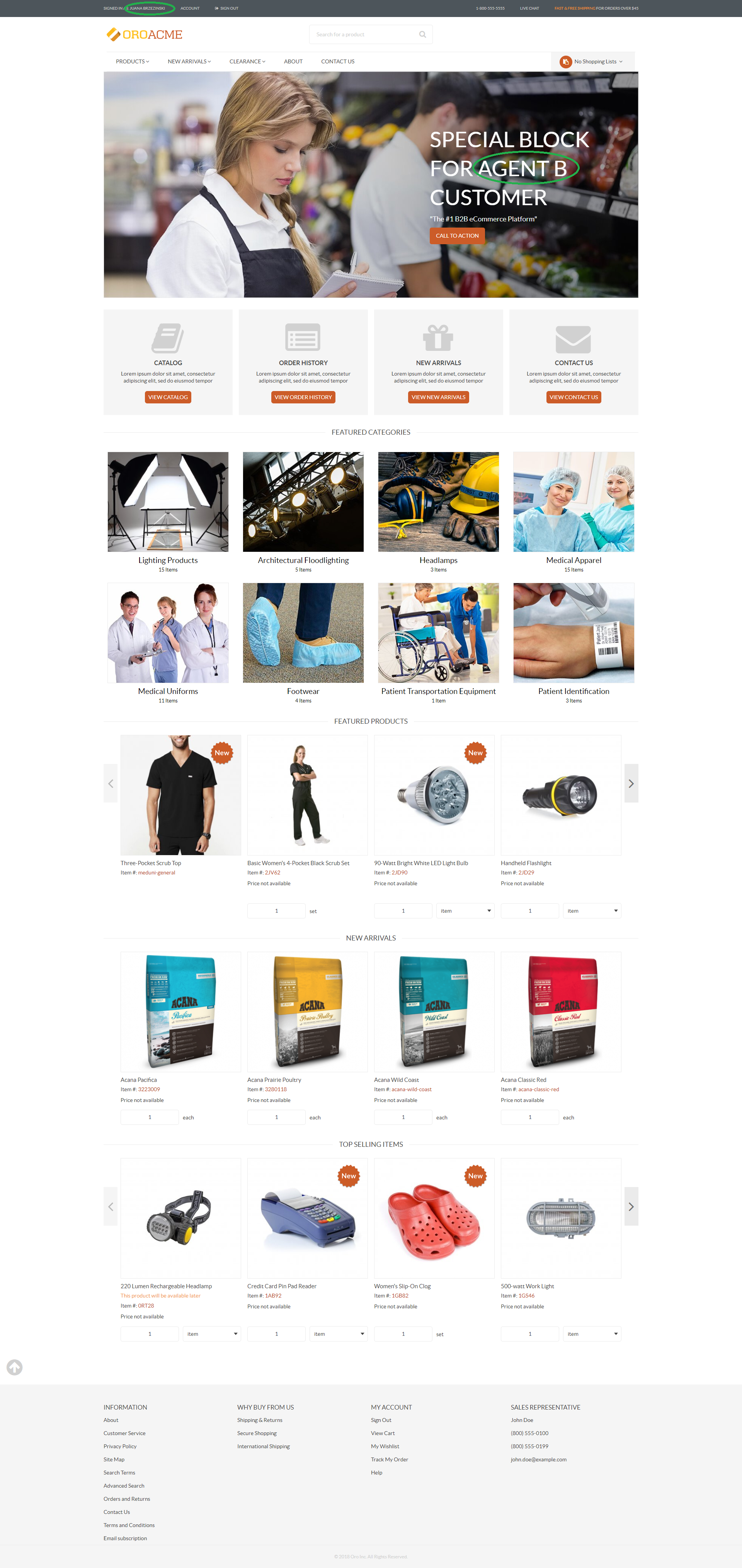 4. One of the available actions is to log in on behalf of the permitted customers.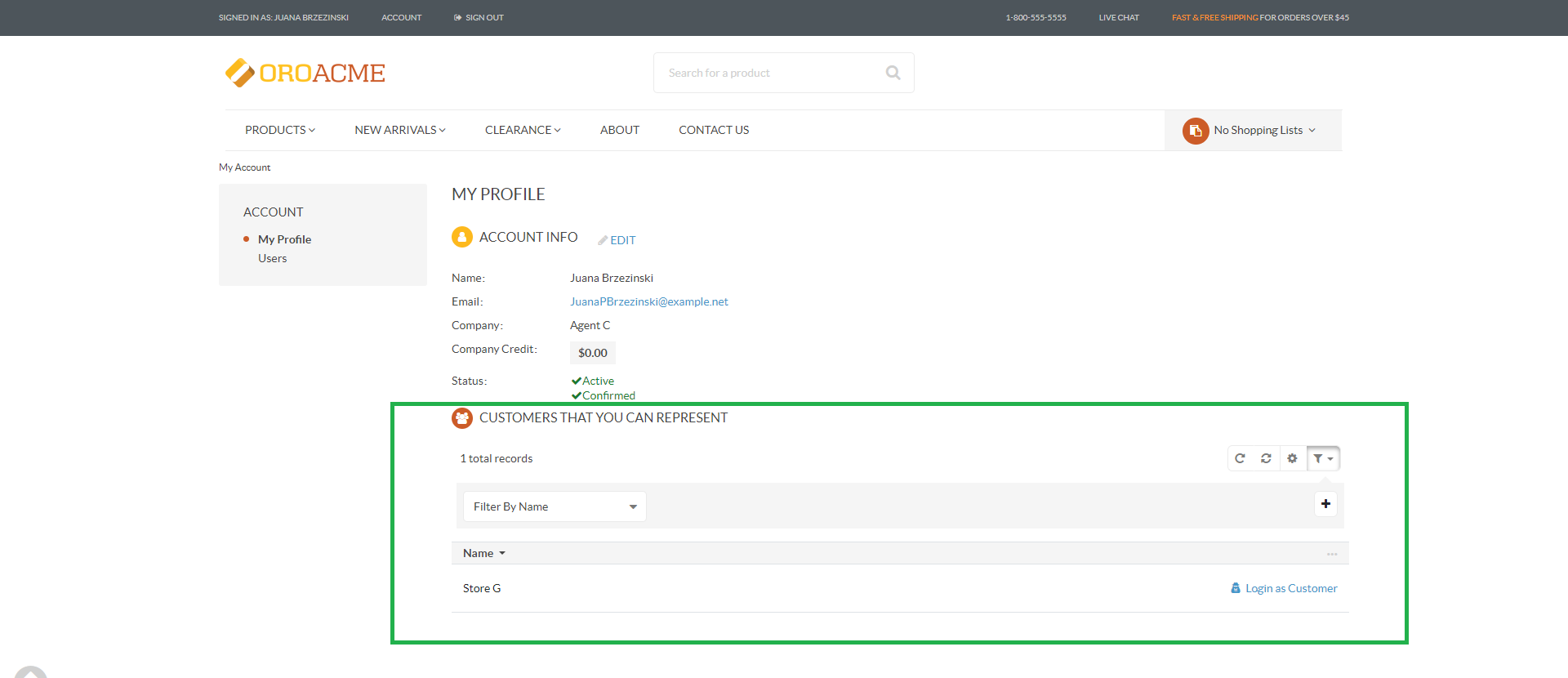 5. Once logged in on behalf of the customer, the agent "enjoys" the experiences as it would have looked like by the eyes of the customer he or she is impersonating.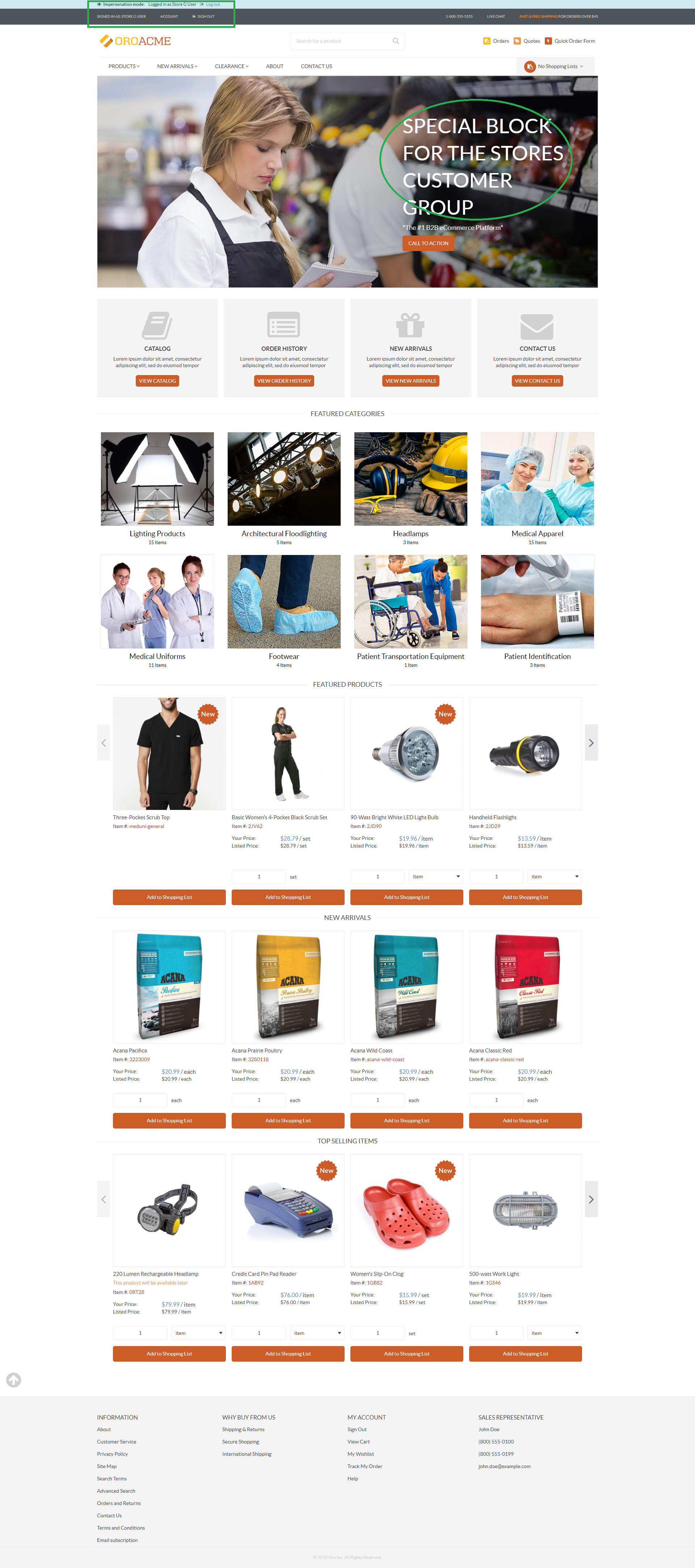 Here are a few real-life use cases for how the Reseller Agent Role can be used:
A B2B furniture business and interior designers

– customers may authorize their interior designers or design companies to select furniture and prepare a shopping list of all the items required for a renovation. In the end, the customer reviews the shopping list, checks the overall price, and completes the purchase.

A software product company and license resellers

– businesses commonly work with technology agencies and consultants to seek help with various technology implementation. These agencies can serve as license resellers for software product companies and purchase necessary software on behalf of their clients.  

A building materials store and construction contractors

– construction companies usually work with multiple contractors responsible for their specific types of work. To speed up materials procurement, contractors may be authorized to place orders directly on the eCommerce building materials store.
We expect many companies to benefit from this feature by offering a more flexible experience to their online customers and cultivating stronger relationships with their resellers and distributors. 
Attention: Please note that the Reseller Agent Role feature is only available for selected customers. To learn more, you can contact your support representative, fill out our inquiry form, or simply comment on the post.