Imagine an all-too-common scenario: A customer visits your website to place an order. When they go to checkout, the page doesn't load. So, the customer goes to another supplier. Not only do you lose a customer, but they tell others about their poor experience.
Selecting a scalable platform early on enables effortless growth, positively impacts the customer experience, and helps achieve organizational goals. That's because even as the company, customer base, and revenues grow, expenses only grow marginally or remain the same.
This article dives into eCommerce scalability, what it means, and why it's important. You will discover the benefits of scalable eCommerce platforms and the risks of ignoring scalability in eCommerce technology decisions. Plus, we'll provide real-life examples of how regional, national, and international digital commerce brands scaled their operations.
Why Does B2B eCommerce Scalability Matter?
Digital commerce is growing rapidly. A Forrester study projects that US B2B eCommerce sales will reach $3 trillion by 2027. Things aren't too different with retail, where FTI consulting predicts that the total US market share of digital sales will cross the 31% mark by the end of the decade – a 10% increase over the 10-year period.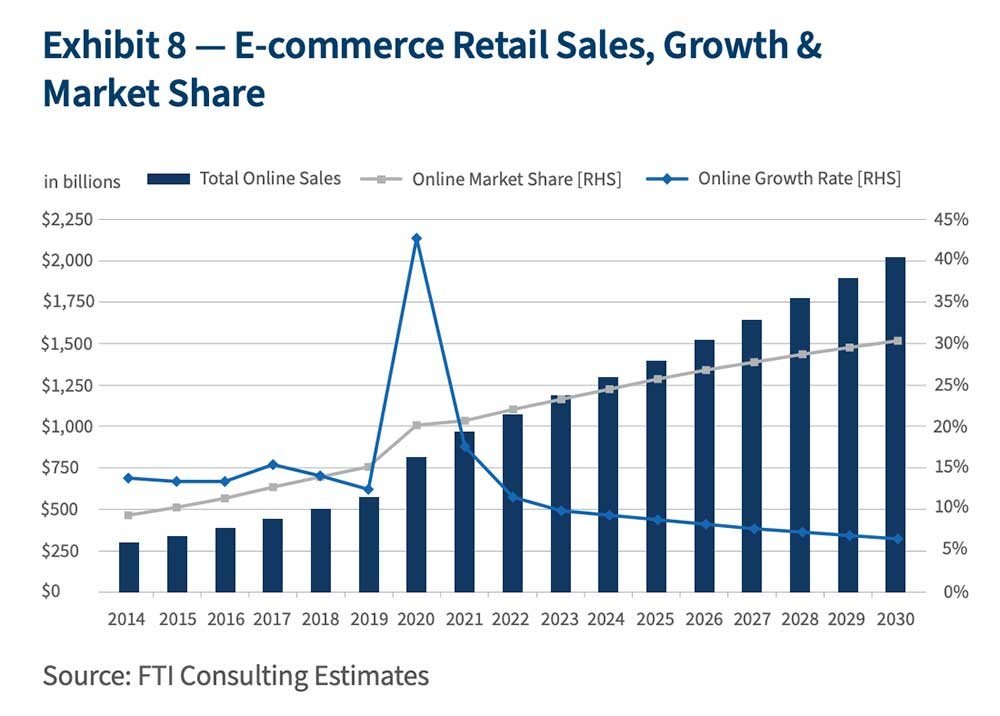 Companies are responding by moving their sales catalogs online in record numbers. As digital commerce makes significant inroads into even the oldest industrial segments, business owners are faced with the unfamiliar challenge of scalability.
It's never too early or too late to plan for scalability. With scalability, you avoid downtime, ensure timely deliveries, handle increased orders with ease, and keep customers happy. On the other hand, if you ignore scalability, you risk losing customers. That's why it's important to have a well-devised scalability plan to adapt to changing demands, capitalize on growth opportunities, and thrive in the quickly evolving digital environment.
What is a Scalable B2B eCommerce Platform?
A scalable eCommerce platform isn't only about ensuring a website can handle extra traffic and process orders timely. It should also support business expansion as your product catalog grows, you enter new selling models and verticals, or expand to new geographic locations. In digital commerce, scalability refers to: user experience, business needs, growth opportunities, and agility.
User experience
The most obvious aspect of scalability is the ability to handle increased traffic and sales. As your business grows, the eCommerce platform must handle more products, transactions, or customers without crashing. This creates a better shopping experience for the customer.
Traffic spikes. When most people think about scalability, they think about accommodating heavy website traffic. To ensure websites operate optimally during peak demand, you need high-performance, scalable eCommerce solutions built on a strong infrastructure. This provides a consistent experience no matter when a customer visits.
High order volumes. If you're processing bulk orders on a regular basis with dozens or hundreds of line items, your website should handle these orders with ease. Scalable eCommerce solutions not only prevent your website from crashing when many complex orders are placed simultaneously, but they can handle sudden order surges during prolonged periods.
Large SKU counts. Whether they sell to other businesses or directly to customers, B2B businesses like manufacturers and distributors tend to have large product catalogs. A scalable eCommerce solution supports additional product lines or increases in the number of products (SKUs) offered to customers.
Business needs
With scalable eCommerce, businesses operate more efficiently, unlock new opportunities, and maximize revenue. Businesses benefit from reduced errors in their day-to-day operations and this saves time and money.
Multiple catalogs and websites. Different customers have different needs and preferences in the products they purchase. Scalable B2B eCommerce solutions empower sellers to maintain brand consistency, customize their offerings, target diverse customers, manage inventory, and more.
Automated workflows. To keep B2B customers satisfied, you must accommodate their purchase processes. Scalable B2B eCommerce software can successfully automate business processes such as personalized pricing, inventory management, order processing, and invoicing. 
Security and compliance. Scalable eCommerce platforms help your business stay on top of security. You can expand your capabilities, comply with new requirements, and grow without risking the safety of your customer or company data.
Growth opportunities
If you're not growing, you're falling behind. As you acquire companies, open offices, or add distribution centers, your eCommerce software should easily accommodate your growth.
Expansion to verticals. Unlike in the physical world, it's easy to expand to neighboring verticals online. This is particularly true if your vertical overlaps with others, or moving into a new market requires little effort. Scalable digital commerce solutions make it easy to introduce completely new brands and storefronts to capitalize on these opportunities.
Expansion to geographic locations. A scalable eCommerce solution overcomes many of the hurdles of selling across borders. Because customers prefer to research and purchase in their own language and in their own currency, you need a scalable solution that supports unlimited localization or multiple websites. Scalability provides you the site speed, accessibility, and security that can mean the difference between conversions and abandoned shopping carts.
Expanding to new selling channels. To increase awareness and sales and build resilience, many companies expand into new selling channels. In the process, they may take the characteristics of a B2M (business-to-many) seller. With a scalable eCommerce platform, the solution meets any business model and supports unlimited sales channels.
Agility
Greater agility and flexibility make it easier to focus on revenue-generating activities, place customers at the center of your business, and fuel sustainable growth.
Pivot to new business models. The pandemic, subsequent B2B supply chain disruptions, and economic pressures made business agility crucial. If existing models don't work, sellers need the flexibility to move to new models like franchises, marketplaces or selling consumer direct. Scalable eCommerce supports multiple models without retooling.
Mergers and acquisitions. If you've grown by acquiring other companies, or if mergers and acquisitions are part of your growth plans, you need a scalable eCommerce solution. Without technology to support your growth through acquisition plans, you'll struggle with mismatched systems, costly workarounds, or replatforming.
Vendor agnosticism. In addition to enabling growth, scalability removes barriers to growth. Choose a digital commerce platform that doesn't stand in the way of how you do business, nor make it difficult to meet your goals. 
Start with the right foundation for B2B eCommerce
Explore the most important considerations when planning your eCommerce infrastructure in-house.
Benefits of Scalable eCommerce Platforms
So, now you understand the scalability concept and what makes eCommerce platforms scalable. The benefits of scalability go beyond improving performance and preparing for expansion and growth. Here are six additional benefits of scalability:
Supply customers with high-quality shopping experiences, offering real-time data on inventory, sales, and other metrics and actually drive growth through improved customer experience.
When it's easy to roll out new product lines, catalogs, and storefronts, you can penetrate new geographies, selling models and verticals in less time.
As your business grows, your costs don't have to grow linearly. Continued automation, leads to greater efficiencies and reduced manual processes and their associated costs.
Once you offer customers a great experience, the worst you can do is underdeliver in the future because of scalability issues. Maintain a consistent user experience and build customer loyalty.
You won't miss out on purchase history, browsing behavior, and other customer data. When it's easier to store, manage, and analyze data, marketing and sales opportunities won't slip through the cracks.
Being ready for the future means having the capabilities and features that you need now and next year. Scalable eCommerce solutions get new ideas to market fast, provide the agility to react to trends, and help you lead your industry.
Risks of Poorly Scalable eCommerce Platforms
If the eCommerce solution can't scale, it can't handle increased usage or growth. This hampers your ability to grow catalogs, expand to new markets, and acquire new customers. These constraints are just the tip of the iceberg. 
Diminished customer experience
Without an eCommerce solution built for scalability, it is difficult to maintain a well designed and user-friendly website over time. You can't meet fast-changing customer expectations, and risk more downtime and security breaches. 
Change is difficult and costly
If you don't build with scalability in mind, you won't be able to change your offerings as your business, financial, or ecosystem changes.
Stretched resources and mounting costs
Digital commerce software interacts with many other business processes and technologies. Inventory and pricing may be supplied through API calls and integrations. Before you know it, you'll require additional hardware and infrastructure to handle increased usage, which leads to higher costs.
Diminished business opportunities
Managing inventory and sales across different channels manually is a complex and time-consuming undertaking. You'll have trouble expanding to new business models, verticals, or geographies.
Missed data and less visibility
As your eCommerce business grows, it accumulates large amounts of data. This includes data on customer behavior, purchase journeys, and sales performance. With poorly scalable eCommerce software, critical data may be lost, placing your business at a disadvantage.
Lack of industry expertise
Poorly scalable eCommerce software tends to be difficult to use, maintain, and upgrade. Aside from being resource-intensive, maintenance and updates may require specialized skills and resources that are difficult to find.
Three Steps to Scalable eCommerce
If you've decided on scalable eCommerce, you need to define your objectives and commit the resources for implementation. This requires the following steps:
Examine your business and define the problem
Implementing a scalable eCommerce solution can mean a new way of doing business. Start by understanding your customer needs and business needs, as these will guide your decisions. What do customers expect? How do you meet their needs? And more importantly, what are your growth plans?
Involve stakeholders and commit resources
Scalable eCommerce doesn't begin and end with the platform. Platform selection affects IT teams, sales operations, and business partners. Include stakeholders early on to ease friction during adoption and create greater ownership of the transformation.
Identify potential solutions and select the best for your needs
Research and evaluate different solutions that will meet your needs today and in the years to come. Select a solution that best fits your requirements and constraints. Consider the necessary infrastructure, systems, and processes that must be modified or created. Then, don't forget to measure performance and make adjustments as needed.
Free customizable eCommerce Request For Proposal template
What to Look for in a Scalable eCommerce Platform
Whether you're moving online for the first time or looking to replatform, don't select an eCommerce platform that only meets your current needs. Look out towards the horizon and select a solution that supports scalable, long-term growth.
Platforms like OroCommerce offer powerful features and capabilities while also being scalable, flexible, and powerful enough to support enterprise-level needs. The solution is also backed by a diverse B2B-focused ecosystem partners, integrators, and a community with experience in growing brands to global markets.
OroCommerce offers:
Open-source approach, which eliminates vendor lock-in and prioritizes flexibility and modularity.

Strong B2B focus – from the ease of customization to the ease of finding developers within the  community.

A robust API for front- and back-end integration with a virtually unlimited list of business systems.

Enterprise-grade search engine with indexing, boosting, and weighting capabilities. Robust catalogs that support millions of products.

Powerful reporting and segmentation for business units, products, and customers regardless of the business size.

Workflow engine that digitizes any workflow to maximize team productivity and meet diverse customer needs.

Deployment flexibility (including on-premise or any cloud), for the ultimate control of infrastructure.

Built-in security & compliance including PCI DSS, SOC1, SOC2, HIPAA, GDPR, ADA, and more.
In other words, OroCommerce is the ideal digital commerce base for scalability. The open-source architecture is robust and scalable. Because it was built for B2B needs, it offers a long list of features that are customizable to meet company needs or customer demands.
Compare the top B2B eCommerce solutions on the market
Examples of Real World Scalable eCommerce Strategies
Whatever your goals or growth plans, Oro products can help you get there. Oro's scalable digital commerce approach allows you to start with a single functionality (CRM, eCommerce, or marketplace), validate your idea by developing incrementally with an eCommerce MVP approach, or pivot quickly when the market demands it.
Scaling with a modular software
Oro offers a range of solutions designed to accelerate your digital commerce capabilities. Some organizations embarking on their digital transformation choose to start with CRM before moving to digital commerce. OroCRM is the multi-channel CRM for centralizing communications and marketing to your customers. When they're ready, they can expand to OroCommerce with ease.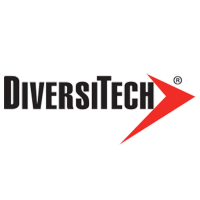 DiversiTech is North America's leader in HVAC distribution. They first wanted to centralize many different businesses under one roof, make the purchasing process easier for wholesalers, contractors, and installers, and explore further selling models. They unified their business under OroCRM, using the system for its customer management and self-service capabilities.
Finding what they were looking for with OroCRM, DiversiTech started on their digital commerce path with a strong foundation. The flexibility of the Oro platform allowed for easy integration, streamlined customer administration, allowing the company to expand to additional brands and marketplace selling.
Scaling with an MVP approach
Oro's MVP (minimum viable product) approach is proven to be a cost-effective, low-risk, and scalable approach to introduce eCommerce to your business and customers. The MVP approach launches the core function of your offering, tests for feedback, and then either pursues the concept, or pivots to something else. Aside from helping you with a solution that meets your exact needs now, this approach supports future growth and scalability.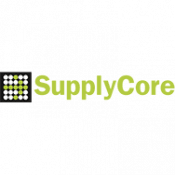 SupplyCore is a government contractor, supply chain integrator, and distributor for DoD, GSA, and other government agencies. The distributor specializes in complex orders that are typically unsuitable for traditional eCommerce selling. With OroCommerce as their order management solution, they were able to create the user experience for their diverse customer base demands.
SupplyCore relied on various technologies, including ERP, bidding platforms, procurement systems, multiple EDIs, and back and forth between sales reps, agencies, and customers. These processes were inefficient and prone to errors. With OroCommerce, SupplyCore started with a basic ordering form and continuously improved it through feedback and refinement, leading to a better experience for government agencies and customers.
Scaling with a new storefront
Oro's flexibility can be seen firsthand with the ease it supports launching new business units, selling models, storefronts, and new product lines. Disruptions can present opportunities. As the COVID-19 pandemic proved, pivoting can open up new markets, increase margins, and unlock profitability. By acting quickly, companies demonstrate an understanding of changing customer needs, and that attracts customers.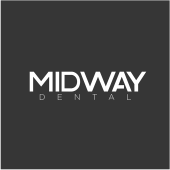 Midway Dental is a family-owned dental supply business. They supply dentists and dental practices with a range of healthcare products, services, and supplies. One of the reasons for selecting OroCommerce was its scalability - which allowed the company to grow its catalog from 40,000 to over 80,000 SKUs in one year.
After the demand for PPE skyrocketed during COVID-19, Midway Dental quickly launched a separate website dedicated to these products. The new website went live just a few days after the decision was made. Thanks to OroCommerce's scalability, the company could position itself to capitalize on fast-changing developments and serve customer needs better.
Top eCommerce Brands Scale With OroCommerce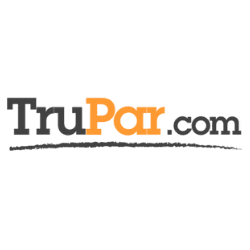 TruPar.com specializes in forklift parts sales for any make, brand, or type of forklift.
TruPar started operations in the United States, expanded to Canada and Mexico, and offers over 8 million unique parts on its OroCommerce storefront. Today, OroCommerce supports thousands of API calls every minute to deliver real-time lead times, inventory, and prices to TruPar customers.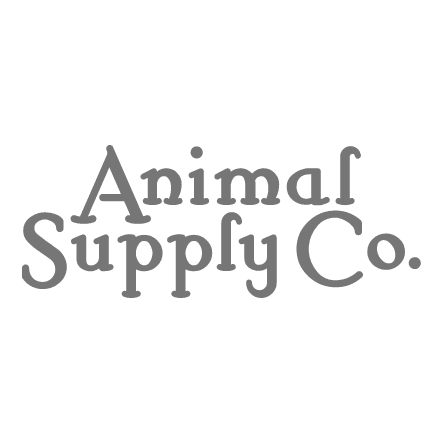 Animal Supply Company is the nation's leading pet food distributor.
Animal Supply Company grew through acquisition of smaller players in the pet product industry and is committed to the success of pet specialty retailers. As a result of their growth-through-acquisition strategy, they inherited numerous ERPs tied to multiple warehouses across the country. OroCommerce provides a central order management system, while Animal Supply preserves control and flexibility to grow its business.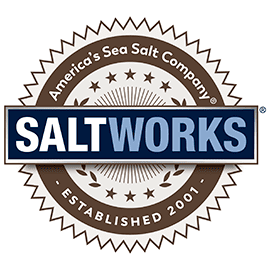 SaltWorks is the country's largest seller of gourmet and bath salts.
The salt distributor sells to both retail customers and business buyers. With OroCommerce, they found an enterprise-grade solution with advanced B2B functions like product catalogs, workflows, and price lists. Best of all, they didn't have to compromise on their B2C customer experience. Oro's flexible, open-source technology enabled rapid deployment and accelerated time to market. Now B2B and B2C buyers get the customer experience that meets their needs.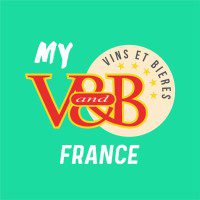 V and B is a French liquor franchisor specializing in wine, beer, and spirits.
Since its launch, V and B understood the importance of technology to grow franchisee relationships and maintain close relationships with retail customers. OroCommerce out-of-the-box B2B capabilities helped V and B accommodate its multiple business systems, connect them, and realize the ideal franchisee experience while offering retail customers a richer website experience.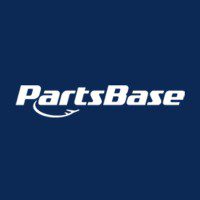 PartsBase is the world's largest aviation parts and service marketplace.
As the world's largest provider of aviation parts, PartBase supplies parts to 7500+ airlines in 200 countries and counting. The company's customers include aviation, aerospace, and defense industries making over 51,000 part searches a day with a 99% success rate. With the power of OroCommerce, the company is effectively scaling and taking its growth to the next level.
Grow a Scalable eCommerce Business with OroCommerce
Scalability is a critical must-have for B2B eCommerce software. It allows businesses to handle increased traffic and sales, automate business processes, improve the customer experience, increase sales, and collect and analyze customer data. 
We know that every business is unique, with its own growth plans and scalability requirements. That's why Oro applications are built on open-source technology that places control in your hands. Each product offers robust features, capabilities, infrastructure, and an ecosystem for support.
With scalable B2B eCommerce software like OroCommerce, you can ensure that your business will handle whatever challenge comes your way.
Scale your eCommerce store with OroCommerce
Let us help you build a business for the future.
Questions and Answers
An eCommerce business can be scalable, but it depends on how you handle and monitor traffic, manage website performance, the software and infrastructure you use, the integrations required, and your approach to marketing and sales activities. Depending on your market and competition, all of that can be challenging. It requires a combination of the right strategy, management, and technology.
How do you know you have a scalable eCommerce platform?
There are several ways to determine whether your eCommerce platform is scalable. Scalable eCommerce software is usually cloud-based, which means it can handle large traffic loads, product catalogs, and order volumes. Scalable eCommerce systems should be easy to integrate with other systems and applications, such as CRM and ERP systems, as well as PIM and business intelligence systems, as needed. They should provide monitoring and reporting capabilities, flexibility, customization, support for various expansions and pivots, and have robust, modular architecture.
What is the best software for eCommerce?
Most eCommerce platforms offer a high degree of scalability, but the best one will depend on your specific needs and requirements. Some of the most popular eCommerce platforms are OroCommerce, Magento, Salesforce B2B eCommerce, SAP Hybris, and Oracle NetSuite. However, OroCommerce is the only truly scalable solution since it's the only open-source platform built specifically for enterprise B2B business needs.