The OroCommerce default theme will be both clear and efficient, without neglecting any of the necessary features for an online B2B store. In our previous blog, Show Me the Theme, we focused on the distinct navigation menu, along with the importance of clean visuals, aesthetics, usability, and efficiency. We also discussed the home and catalog pages. In this post, we will focus our discussion on the product page and the capabilities and features we plan to include to drive conversion.
Product Page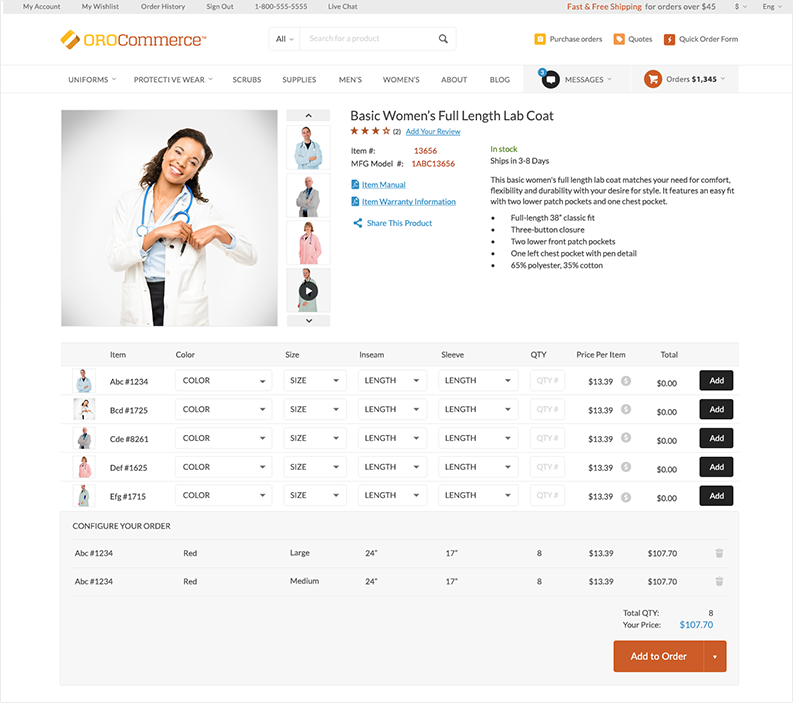 One of the main goals of the product page is to provide all the information a buyer would need to make a purchasing decision. Product pages will allow users to easily explore every aspect of a product and identify if the product is in stock, if discounts are applied, shipping duration, etc. The sticky navigation bar will allow buyers to easily navigate between other products and pages, allowing them to quickly review additional products, check the status of their shopping lists, verify if specific products were added to the list and more.
The merchandizing capabilities of the product page will include multiple images, as well as videos, alongside full item descriptions. For more technical and complex products, the e-Commerce manager will be able to upload and display the product's technical specifications to provide in-depth details for the buyer. In addition, we are going to include social elements, such as reviews and product sharing, to obtain opinions and suggestions from associates and other buyers.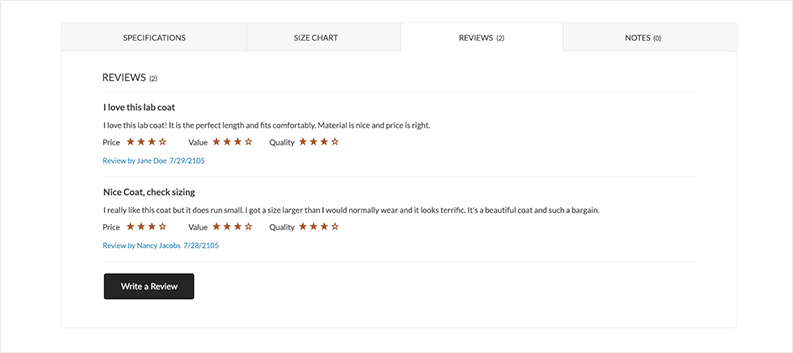 The product page will include a unique matrix ordering system that allows the buyer to quickly and easily select multiple quantities of a product and variations of the product based on attributes such as size, color, etc. Once the products are selected, the buyer will be able to make final configuration adjustments and add the items to the purchase list(s). The buyer will be able to purchase products directly, add to an existing order, or request a quote. All buttons (such as add to cart and add to order) are displayed clearly, using bold colors and large sizes, to help buyers quickly take action and move along with the purchasing process.
Stay tuned for more exciting news about OroCommerce and its capabilities! For now, follow these instructions to install the Alpha release, or simply try the public demo.
As always, we would love to get feedback along the way through either GitHub, email, or the OroCommerce forum.
Join our community and become a part of the B2B e-Commerce revolution!