Whether you're an executive making decisions for your business or shopping for groceries, you're feeling economic uncertainty. Prices are up in the United States, Europe, and the rest of the world. Economists predict that the continuing Russian invasion of Ukraine and disruptions in the energy and agriculture sectors, coupled with slowed consumer spending, risk sliding the economy into a recession.
How Did We Get to the Brink of a Recession?
Over the last year, volatile supply chains tested the B2B industry, while rising energy and food prices, lockdowns, and trade tensions with China suppressed consumer and investor confidence. 
To combat rising inflation rates, the Federal Reserve raised interest rates six times from nearly zero since March to the current rate of between 3.75 and 4%.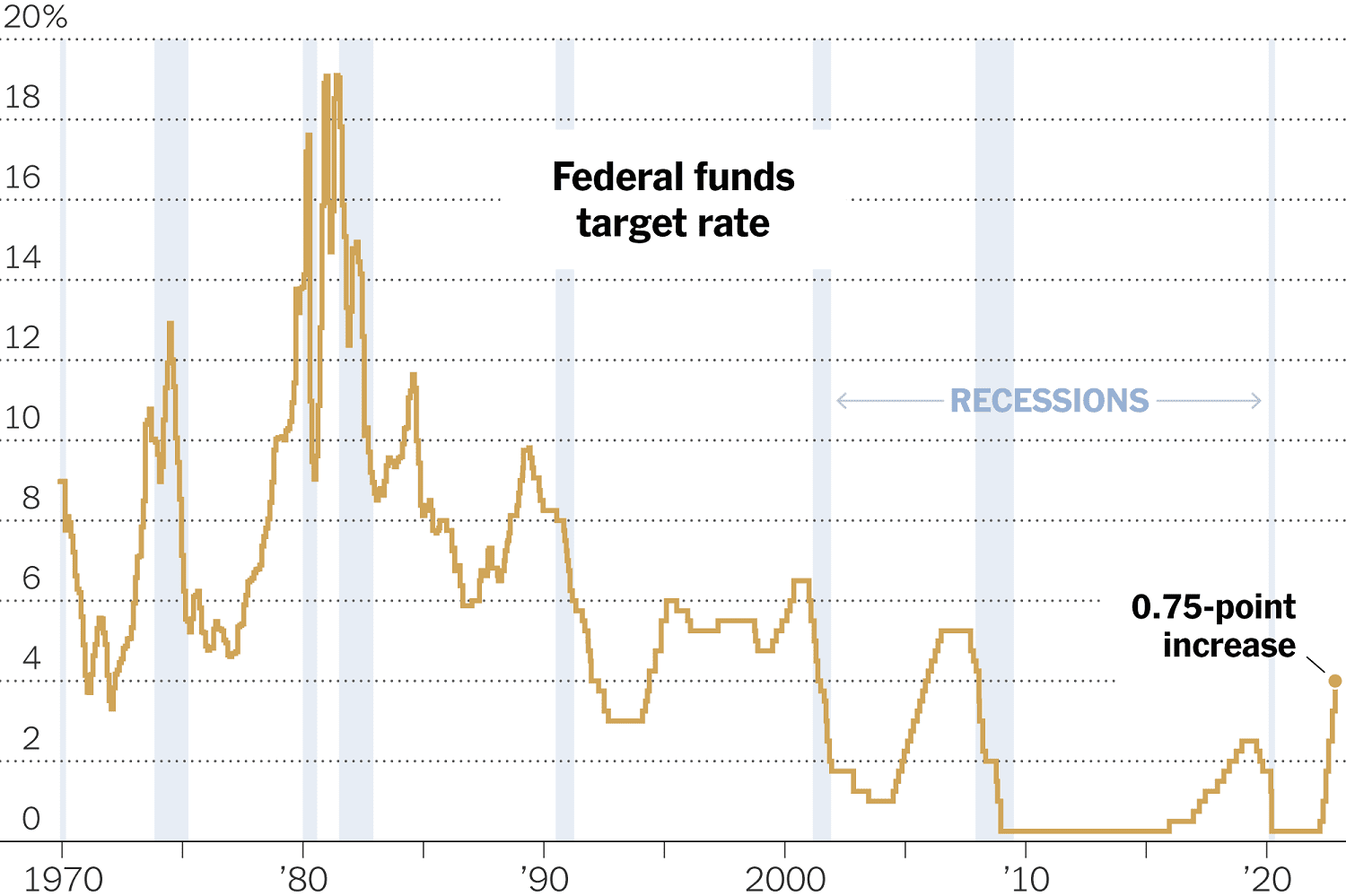 While these moves were well received by the markets, experts anticipate that higher interest rates will only further damper economic growth, leading to the much-feared "stagflation" scenario – a period of slow economic growth, limited employment opportunities, and high inflation.
The situation in Europe is particularly dire, with high prices impacting demand and energy impacting supplies. One of the biggest concerns is the potential fallout if Russia cuts off energy supplies to Europe. This move would strain energy supplies globally and impact prices, contributing to uncertainty about the months and years ahead.
One bright note is technology. Technology has repeatedly shown it helps businesses weather even the worst economic storms. The COVID pandemic, B2B supply chain disruptions, and workforce shortages taught businesses that technology holds the key to agility and informed-decision making necessary for survival. 
Let's face it – it wasn't the supply chain disruption itself that broke supply chains for businesses. It was the lack of preparedness, flexibility, and insights necessary to make critical decisions. Without real-time information, companies couldn't adjust to rapidly changing consumption patterns and customer expectations and found themselves unable to make accurate projections.
Recession, Inflation, and Supply Chains
While trade wars, pandemics, and transportation route blockages all have an immediate impact on supply chains, the impact of recession and inflation is still uncertain. 
First, signals about the scope and severity of current supply chain issues are mixed. The US employment report shows that over 200,00 jobs were added in October. But many of these jobs aren't new, they simply reflect companies bringing workers back from COVID-related reductions in staff.  Experts warn the labor market may tighten as worker leverage diminishes in a recession. 
Second, in an inflationary environment, there are too few goods chased by too many dollars. Gartner already reports that many supply chains are operating in an environment, where supply often cannot meet demand. That puts added pressure on businesses to balance their own supply and demand, by monitoring availability, pricing, and logistics.
When faced with uncertain political and economic climates and labor markets, business leaders become bearish on spending. This positions them to weather the recession in a worst-case scenario and be well-positioned in best-case scenarios.
How B2B Businesses are Preparing Supply Chains for Recession
One thing is for sure: there is no one-size-fits-all approach to shoring up supply chains to face recession. Building supply chain resilience varies by type of business and the supply chain.
To gain insights into how B2B companies are preparing for the recession, we asked business leaders with supply chains in manufacturing and distribution to share their tips for preparing and surviving the recession.
Hire a consultant
Manufacturers know their production process, inventory, suppliers, and supply chains like the back of their hands. However, during difficult times, they may benefit from a fresh perspective on ways to keep costs down, efficiency up, and deliver products on time.
Michael McCarty, CEO of Edge Fall Protection, a manufacturer of OSHA fall protection systems, brought in outside help. He hired a supply chain consultant to help identify gaps in efficiencies and opportunities to lower costs while maximizing competitiveness during the recession.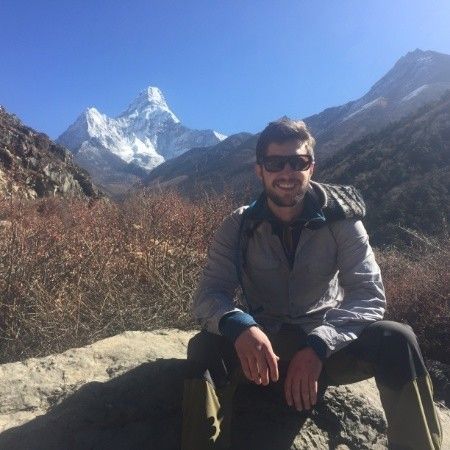 So far, the consultant has been able to show us the major vulnerabilities in our supply chain and guided us on developing mitigation strategies that are helping us overcome these weaknesses as the economic downturn continues.
Michael McCarty, CEO of
Edge Fall Protection
Strengthen relationships
To increase supply chain resilience, some businesses invest in technology, others hire personnel, and others optimize their organization to be more adaptable and flexible. The goal is all the same: to strengthen vulnerable and valuable areas of business.
"A B2B business is a relationship business, not a transaction business," stresses Vikas Chaudhary, co-founder of Nihal Fashions. "We prioritize cultivating strong relationships with our suppliers and customers to weather the storm together." They made moves to support their partner network while also developing contingency plans if suppliers go out of business.

We plan on relying on these [new] partnerships should our primary suppliers experience any disruptions over the coming months, giving us enough room and capability to continue meeting our customers' needs throughout the recession.
Vikas Chaudhary, Co-founder of
Nihal Fashions
Monitor the environment
Many businesses, caught unprepared for disruption, are sitting on low inventory, while others have been stocking up to shield themselves from shortages. Things are especially tough for businesses with complex supply chains and fluctuating consumer demand since they're exposed to risks from different directions at once.
Viktor Miller, Head of Global Sales at PartnerTrade, a global partner offering 3PL service for eCommerce and retail, believes organizations should use monitoring tools to better understand their target customer.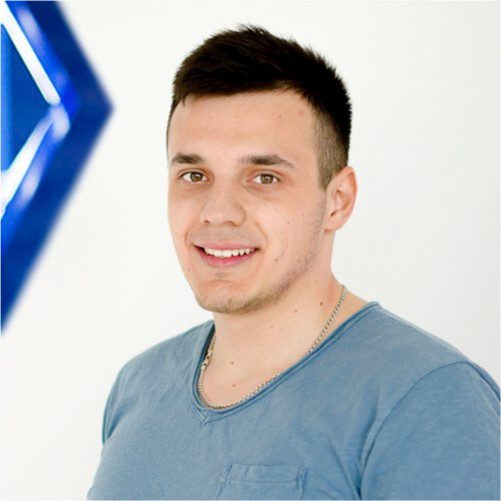 By learning what is important to those seeking logistics services in times of economic fluctuation, you can get ahead of your competitors by addressing consumer pain points early on.
Viktor Miller, Head of Global Sales, of
PartnerTrade
Analyze your data
MattressNextDay founder and CEO Martin Seely has a deep understanding of the sleep market and he also has personal experience navigating difficult economic times. He set up and steered several London, UK-based mattress stores through the 1980s recession. So when it comes to data tracking and forecasting tools, he doesn't shy away from the subject, learning and implementing the latest technology to help him stay at the top of the game.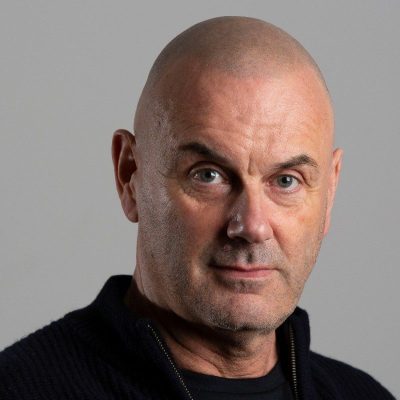 By tracking data and using AI, optimization, and forecasting systems, we are able to make adjustments to our pricing and margins in order to stay competitive.
Martin Seeley, CEO of
MattressNextDay
The main goal of using these tools is to improve productivity and cut costs. By decreasing operating expenses, there's no need to raise prices to maintain profit margins. It enables the company to go even further, passing on the savings to customers. "We'll sell our products in smaller packaging sizes or at a lower price point. This increases our competitive advantage, attracts new customers, and boosts sales."
Four Ways to Build a Recession-Resilient Supply Chain
A few years ago, building a recession-resilient supply chain and B2B 3PL partner network meant staying informed and on top of risk management. Today we know that supply chain resilience involves much more
Today's businesses must closely monitor the competitive climate, prepare for numerous scenarios, quickly pivot under stress, and capture new opportunities. Business leaders need data to make informed decisions quickly to avoid problems, minimize negative impacts, or identify and capitalize on opportunities. That's impossible to do with legacy processes, outdated technology, and especially traditional supply chain practices.
Outdated technology, legacy processes, and traditional supply chain models create a drag on resilience.  Modern supply chains get resilience from digital technologies such as cloud solutions, integration, automation, and digital commerce.
1. Cloud technologies
Recent economic shocks revealed business weaknesses. Cloud technology resolves many weaknesses by connecting disparate systems from factories to warehouses and supplier networks. It's no wonder Gartner estimates that by 2025, enterprise IT spending will overtake spending on traditional IT products and services.
Today's cloud vendors are increasingly innovating in visibility and streamlining information flows across supply chains. This includes timely alerts and reporting capabilities, as well as artificial intelligence and machine learning. For example, when manufacturers can collect data from sensors on the assembly line from warehouses around the world, they can make more accurate forecasts and better prepare for any fluctuations in supply and demand.
2. Integration
Breaking down data silos remains a significant challenge for businesses. According to a 2022 report by MuleSoft and Deloitte, 88% of over 1,000 enterprise leaders surveyed said integration challenges slow their digital transformation initiatives, with 38% considering siloed applications and data management as their biggest hurdles.
Despite that, leaders are heavily investing in cross-functional collaboration, including top-down, company-wide integration strategies. B2B businesses now issue quotations that consider many indexes, indicators, and assumptions and require input from legal, finance, and engineering. A company-wide integration and API strategy captures data from multiple sources and delivers it where it needs to be simplifying complex processes and generating added value for the business.
3. Automation
According to Salesforce, sales reps spend over two-thirds of their time on non-selling activities, with the majority of time spent on managing emails, juggling sales data, and logging their sales activities into business systems.
Automation allows you to cut down on routine tasks, boost productivity, and enhance the user experience. This is particularly important during the recession, as brands look to defend margins, grow sales, and expand to new markets. Integrating the CRM with eCommerce allows you to accurately track leads, send automated messages, and manage deals to completion.
4. Digital commerce
Digital commerce sales surged during the pandemic – and while growth has slowed, B2B eCommerce continues gaining adoption. Gartner estimates that by 2024, 15% of all B2B organizations will use digital commerce platforms to support both sales reps and customers in all sales activities. 
Today's B2B eCommerce platforms are the epicenter of sales activity, allowing sales reps to streamline product management, quoting, pricing, and order fulfillment processes while allowing customers to purchase goods and services through a self-service experience. B2B eCommerce automation enables organizations to offer an intuitive storefront and product navigation, purchasing, checkout, and order tracking experience.
Set the Right Course for Your Supply Chain
The big takeaway is that this recession will be different from past recessions, and won't affect everyone the same. The pandemic taught us to be prepared for challenges before they happen.
As a B2B eCommerce vendor, Oro understands the challenges manufacturers, distributors, and wholesalers face every day. SCompanies need real-time visibility into sales and pricing, the ability to cut costs, and act on opportunities.
To maintain resilience in the years ahead, businesses should act now to hire the right individuals, build contingency plans, monitor their environment, and invest in technology, namely B2B eCommerce. Having the right guidance coupled with the right tools is the winning formula in the face of uncertainty.
"I'd be lying if I said I wasn't worried about a recession," says Walter Lappert, president of Triad Drones, a drone hardware and software provider. "I'm not just concerned for my own company, but for the effect that it could have on all businesses, employees, and families across the country."
Questions and Answers
Recessions happen when there is a considerable slowdown in economic activity, that is, a period of weak or negative growth in real GDP. Recessions are often characterized in a high unemployment rate and a drop in jobs generated month to month. Many other economic indicators drop during a recession.
What happens to the supply chain during the recession?
Supply chain and procurement professionals are worried about the recession because it brings a lot of uncertainty to the picture. Building supply chains for the future means preparing yourself for shocks from the supply side and the demand side. That is – knowing how to balance demand and supply and be prepared for the situation to change at a moment's notice.
What are the risks in a global supply chain?
Global supply chains are characterized by cross-border organization of the value chain. As a result, supply chain activities are often subject to macroeconomic and geopolitical events. For this reason, global supply chains are more vulnerable during a large-scale, global recession.