The online shopping landscape is constantly changing, with companies experimenting with new ways to engage and interact with customers. With over two billion people purchasing products and services online in 2020, how businesses attract their online customers has never been more important. This is the case also for B2B customers, as different online platforms market products and software to resolve their business needs using contextual commerce.
With the rise of online shopping and ecommerce, contextual commerce has gained prominence. Used by companies of all sizes to attract a wide variety of target markets, contextual commerce is becoming more common with purchases, from buying office supplies on-demand to sourcing replacement parts. It comes in a range of forms, targeting customers in a variety of ways depending on how businesses choose to use it.  
What Is Contextual Commerce?
More and more, customers want to make purchases whilst doing other things instead of setting aside time to visit a brick-and-mortar store or look up an eCcommerce website. Contextual commerce facilitates this by streamlining the purchasing process and making ordering easy so it can be done wherever the customer is, during whatever they are doing. 
Contextual commerce for B2B customers may suggest relevant additional packages or add-ons from within the team management software to the user. Alternatively, augmented reality programs used to test products, or simulate scenarios, can use contextual commerce to easily link to other products displayed, and create quick checkouts. However it's being used, contextual commerce often relies on some key features which make it appealing to your customers:
Self-service
By allowing customers to be their own cashier, they don't have to wait on your salespeople to be available. This saves time, both for the customer and you, alongside allowing purchases at unsociable hours. For B2B customers, this means purchases can be made more efficiently, reducing the prior planning and or preparations associated with ordering. This is particularly useful with repeat orders, where businesses regularly purchase the same products and don't need assistance.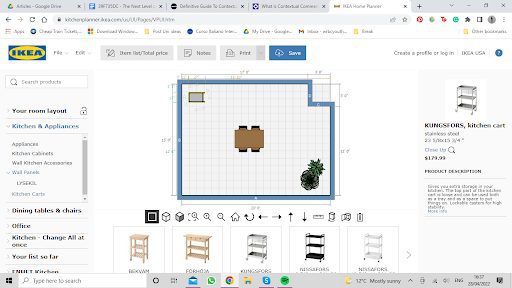 Self-service can also extend to the rest of the customer journey, allowing B2B customers to trial products or add them to their shopping list independently. This reduces the number of meetings or sales teams having to send a voicemail, giving customers the information and autonomy to make purchasing decisions. As they know the needs of their business and can input these into your trial features, customers can find solutions independently through contextual commerce. 
Omnichannel
A key part of contextual commerce is that the customer has the same experience regardless of what device or platform they use to purchase. This means the customer can find the products they are looking for and be sure of their purchase, regardless of whether they use their smartwatch, voice assistant, or phone to do so. By using omnichannel effectively, your business becomes convenient to customers throughout their day, allowing them to buy from you.
Nonetheless, omnichannel doesn't mean that the customer experience you create should ignore differences in devices and platforms. While they may not be suited to giving detailed product comparisons, voice assistants are great at answering questions like 'why does my phone keep ending calls?' Similarly, the customer experience of using a mobile app is expected to interact with card details stored on the phone to speed up the checkout process.
Content Marketing
Using contextual commerce draws the attention of your customers to your business throughout their day. This can target them with your content, helping retain their interest in your products and inform them of other services available. Particularly with B2B customers, engagement with your content can be just as valuable as getting sales. Content can appeal to the emotional intelligence of customers to reinforce your business as their supplier and expert in your field.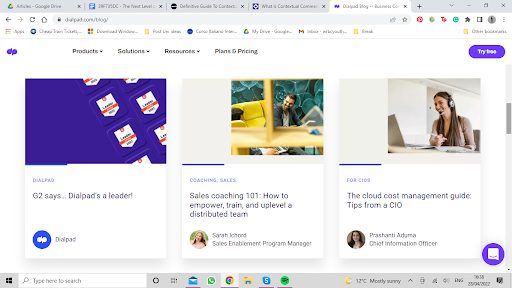 Data collected from browsers can also be used to create useful content that applies to customers' contexts. This may be answering FAQs about popular products, comparing various services, or interviewing those behind the research and development of software. Not only does this build a brand image of being a specialist on these topics, but content also serves your customers by making the information they're looking for more accessible and available.
Personalization
Also trending in the world of online shopping is personalization. This interacts with contextual commerce by recommending relevant products to customers depending on the data gathered about them. How customers access your eCommerce website or checkout can suggest the types of products they may be interested in. A customer searching for business communication systems using their mobile phone, might want a service that also works with this device.
Personalization is another feature that assists customers in their online shopping journey, often using cross-selling and upselling to ensure they consider related products or services to those they plan to buy. It also aids the accessibility of your eCommerce website, allowing customers to interact in a way that suits them. This can be adapted to their individual needs and environments, allowing purchases to happen wherever they are without any limitation.
Automated Payments
Part of making shopping more convenient for customers also includes making the payment process smoother. In situations where customers regularly purchase the same things or have a subscription to your products and services, automated payments reduce the input required from customers. This allows B2B customers to continue using software and add on additional features, automatically charging their payment details without asking for the information again.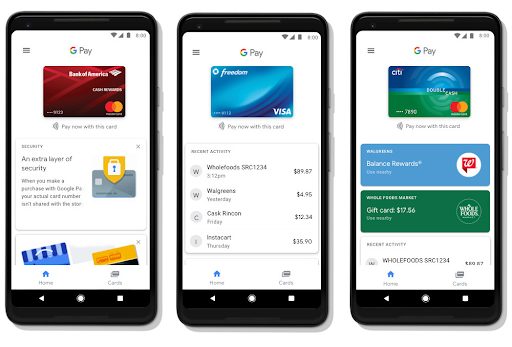 As contextual commerce happens across a range of smart devices, having automated payment prevents the need for customers to announce their details to a smart speaker or input them using a smartwatch screen. Instead, the payment connects to the cards already logged either with the eCommerce website or within a digital wallet. This can also be used to keep bank details secure within offices and can help with easier eCommerce reporting.
How Does Contextual Commerce Work in Online Shopping?
As mentioned above, contextual commerce happens over a range of devices, each allowing customers to make purchases throughout their day. For B2B customers, contextual commerce can save time researching or buying products and services, avoiding overworking eCommerce employees for both the seller and buyer. In particular, contextual commerce can use the following platforms to reach customers:
Social Media
Increasingly, social media posts link to the products included in them, allowing customers to shop whilst they scroll. This is particularly true with influencer accounts, but also business profiles, and even previous customers wanting to represent brands. Contextual commerce also easily integrates with content marketing campaigns, creating videos, or live streams that link to products and services so viewers can buy whilst watching. 
Voice Assistants
Whether being used to make devices handsfree in the car, answering questions in the home, or actioning commands in the workplace, voice assistants have become a part of everyday life. With over 110 million virtual assistant users in the US already, reaching customers through this represents a great opportunity. However, it does require B2B customers to already have an idea of your brand, as voice assistants aren't suited to discovering or comparing new businesses.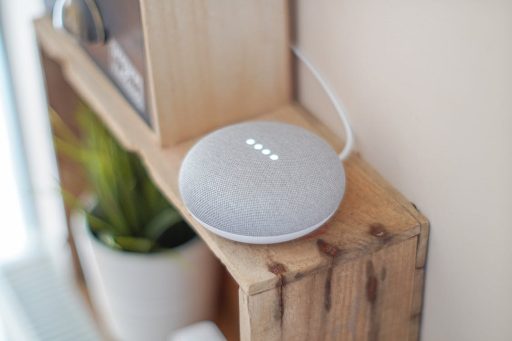 Virtual Reality
Augmented and virtual reality technology has come a long way and can now be used by businesses as part of their contextual commerce. This has been used to model stores, imagine spaces or rooms, and try on clothing. For businesses designing their showrooms, or offices evaluating bulky products, virtual reality features save time and effort. It also allows customers to try out the different options available to them, making the online shopping experience more useful.
Apps
Brand apps offer new opportunities to reach customers and personalize the platform to suit your B2B customers and your products. Having an app also allows you to send push notifications to update customers, offer your digital products to them, and use machine learning to improve the user experience. Apps make online shopping more convenient for customers and reduce the risks of competitors undermining your products and services.
Internet of Things
The range of devices that connect to the internet, facilitating online shopping, has expanded past computers and mobile phones, to smartwatches, speakers, and even fridges. This makes contextual commerce more prone to happen, as customers can buy products and services through whatever device is closest to hand. In a business, this means purchases can be made using company devices in offices or a personal device when working remotely or on the move.
How Is Your Business Using Contextual Commerce?
Considering contextual commerce in your sales strategies is all about ensuring your business, and its products are accessible to as many customers as possible, in whatever setting they find themselves. With B2B customers, this means thinking about what devices they use, the products they purchase most, and how to optimize your customer experience strategy for them.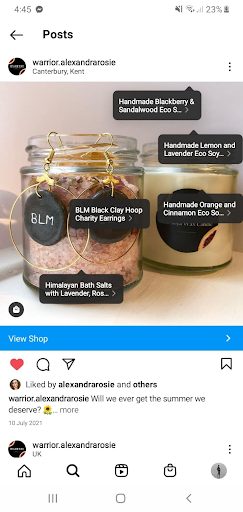 Find new ways of reaching customers where they are at, bringing your products and services to them. This may be through reviewing and adapting your existing sales strategies (such as social media marketing and brand awareness with packaging design)  or looking to new platforms or methods of selling to B2B customers. Start using contextual commerce to better understand your customers and direct them to your brand throughout their day.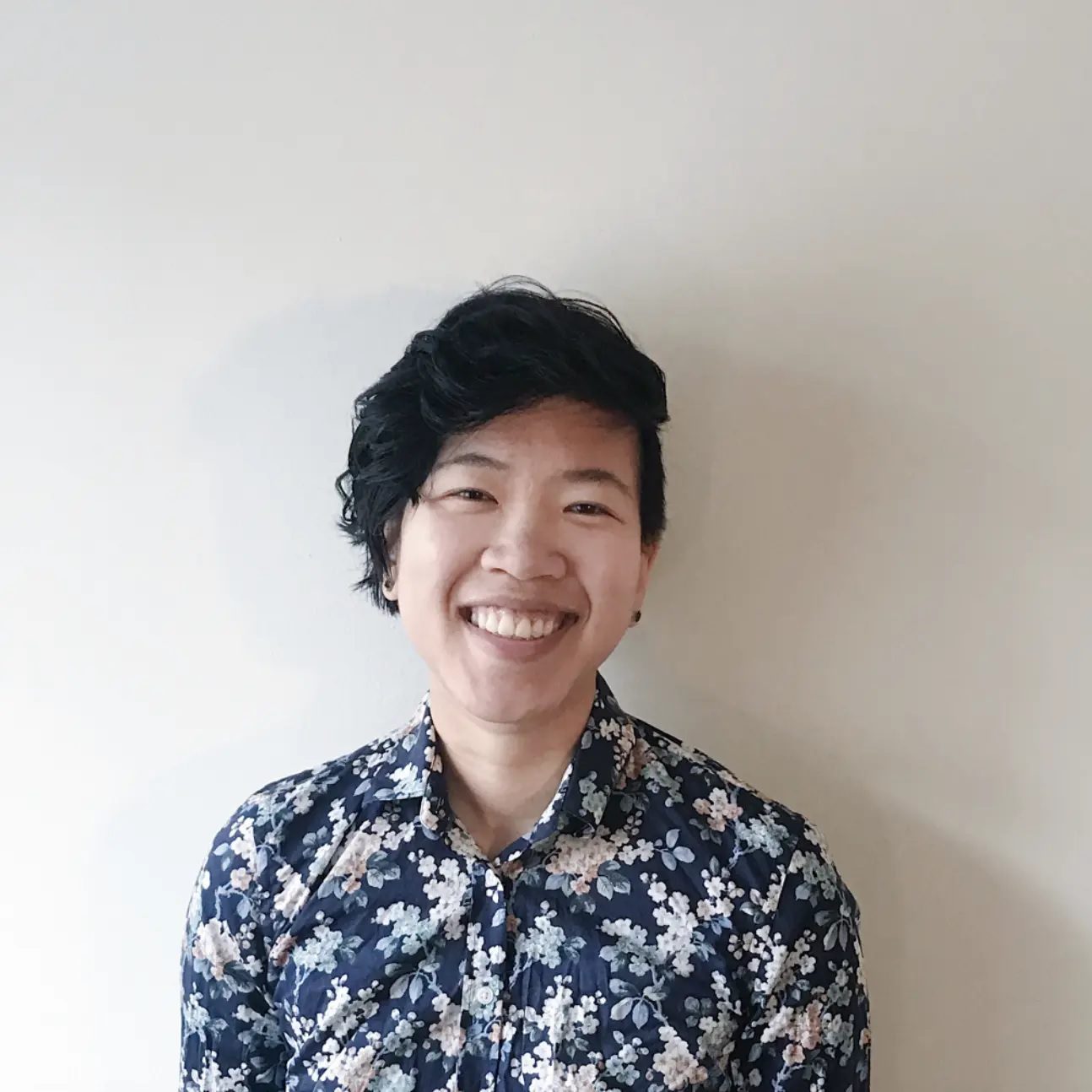 Grace Lau is the Director of Growth Content at Dialpad, an AI-powered
small business phones
platform for better and easier team collaboration. She has over 10 years of experience in content writing and strategy. Currently, she is responsible for leading branded and editorial content strategies, partnering with SEO and Ops teams to build and nurture content. Grace Lau also published articles for domains such as
Tapfiliate
and
Easy Affiliate
. Here is her
LinkedIn
.