Originally published November 27, 2020, updated September 21, 2021
If digital transformation sounds like a hot topic as of late, that's because it is. Our dependence on screen time, our insatiable appetite for new gadgets and devices, our frighteningly quick adoption rates of new digital tools, sooner or later tends to spill into the business world. Businesses, particularly in B2B eCommerce can benefit greatly by using digital transformation consultants to help them navigate through this process.
Digital transformation is a strategy-led change to migrate business processes into the digital realm. This means adopting digital tools, applications and workflows in order to improve efficiency, effectiveness and lessen error rates of a given business function.
Despite these gains, a digital business transformation is arguably the most difficult decision an organization is likely to embark on. Many businesses are not prepared for disruptions due to old-school thinking, siloed organizational structures and little if any consideration about the big picture. Chief Information Officers their respective IT departments must stay closely engaged with activities they support, otherwise the digital transformation journey risks morphing into a recipe for disaster.
Not surprisingly, digital transformation is something that is plagued with an inherent dose of organizational resistance. Overcoming such resistance usually requires a plan, a process – which usually comes with outside help. The popularity of digital transformation consulting firms is testament to this, as brands burn with desire to exploit digital innovations while harboring sizable reservations in doing so.
How Can Digital Transformation Help Grow Your Business?
It helps to think of digital transformation as a technological and cultural change that applies to all areas of business operations. Embarking on a digital transformation journey is not a sprint, but a marathon – one that is guided by the ever-shifting fabric of customer, workplace and market trends in a given industry.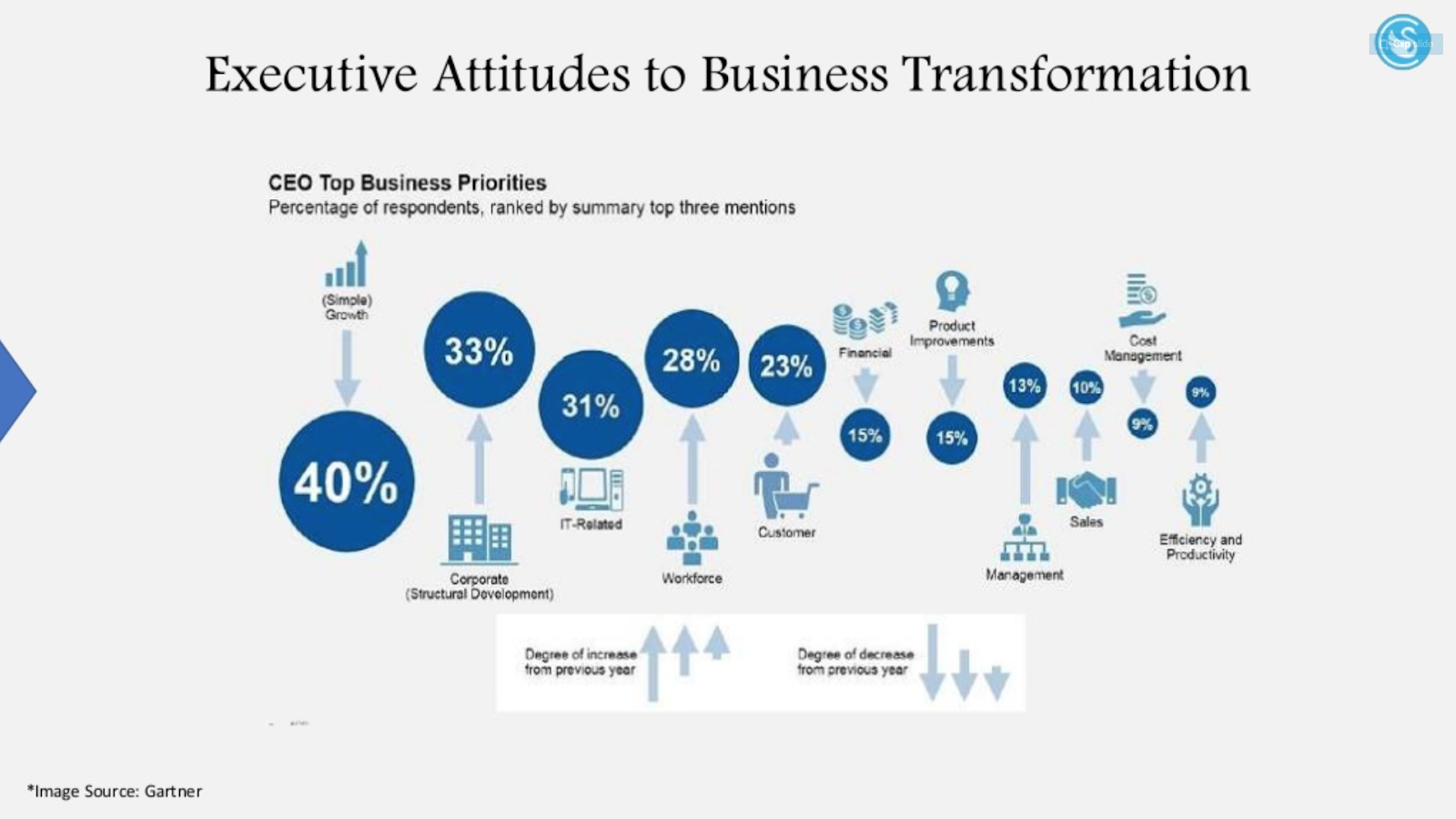 [Source]
As a popular proverb goes, the best time to start was yesterday, and the second best time is now. So, it's never too late for companies to embark on their digital journey. Out of the 400 C-level executives polled by Wipro Digital in 2019, virtually no one claimed that their digital transformation efforts were a waste of time. To understand why that is, we'll share some benefits of digital transformation and some business cases for pursuing a digitalization strategy:
Improve the customer experience
Advancements in technology have changed what customers have come to expect from brands. Companies are now able to offer consistent experiences, build long-term relationships and promote loyalty among their customer base. Digital transformation allows companies to differentiate themselves in the sea of competition.
Offer a better working environment
Aside from customers, employees are also attuned to new technologies. Making the step towards digitization does more than just increase productivity and efficiency in the workforce. It also empowers employees to drive creative solutions to business challenges. When employees are motivated and take on new frontiers, they remain in a constant state of learning.
Accelerate digitization of products and services
Digital transformation is not just about going paperless, which is something that characterized the early stages of digitalization. It now encompasses better data visibility, literacy and analysis capabilities. With the number of data analytics tools out there, there is no excuse in making ill-informed decisions anymore.
Remove guesswork around marketing efforts
How do you get the most bang for buck out of marketing? By matching customers to the right product as quickly and efficiently as possible. Today's brands understand the importance of staying attuned to customer needs and offering a personalized experience at every touchpoint.
Stay competitive and better react to changes
Want more agility in decision-making, technology adoption, and human resources? That's a great excuse for digital transformation. Being at the forefront of digital trends allows you to faster react to market shifts, putting you at an advantage in your industry.
Increase profitability of your business
When you improve customer experiences, engagement and loyalty follow suit. Since it's widely known that loyal customers are easier to sell to (and sell more to), digital transformation opens up the floodgates to new market segments, purchase channels, customer types, and other profitable avenues. 
Even though the idea of digital transformation may require some selling to company peers and higher-ups, your greatest ammunition will be the data on successful digital transformation initiatives seen in other companies. Consider case studies or stories on how a digital transformation initiative improved a specific aspect of a company – from better serving its market, customers and shareholders.
Questions to Ask Your Shortlisted Digital Transformation Consulting Firms (FAQ)
Digital transformation demands a level of organizational readiness. Getting results means making difficult decisions such as tearing down the walls protecting your operations, digital teams and customers.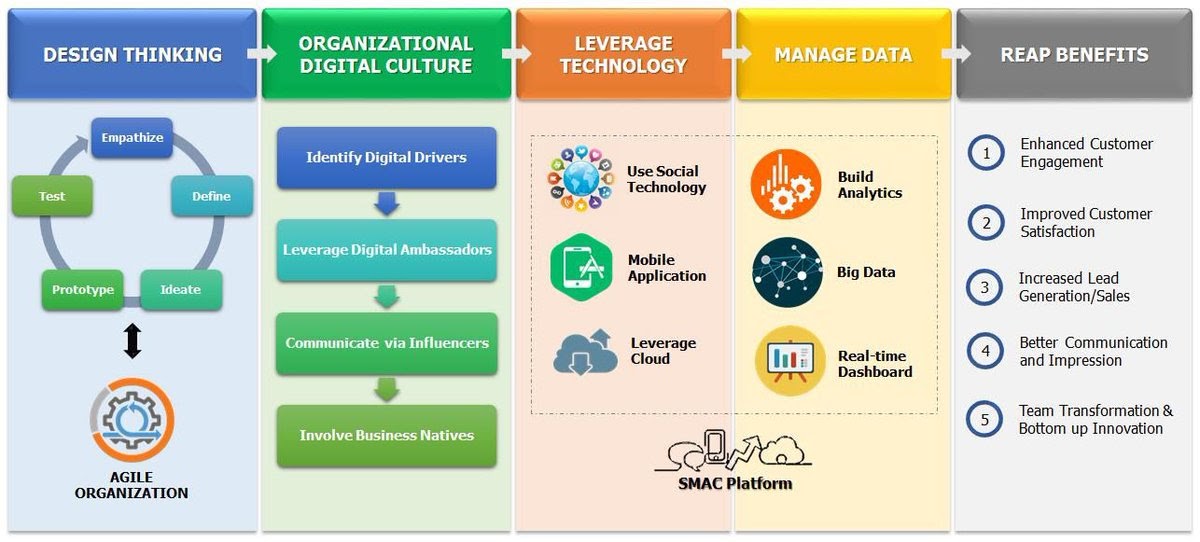 [Source]
In fact, the best digital transformation consulting agency will seek to understand your operations for greater involvement in the process of value creation. They may need to broaden the scope of your digital teams to better serve digitalization goals. They may need to examine your customer networks for any untapped opportunities.
Secondly, working with digital transformation consultants means opening up to new, collaborative styles of leadership and relinquishing control in order to uncover underutilized ideas, resources or ways of doing things.
The start of a digital transformation journey can raise many questions. Here are some of the important ones companies should not shy away from asking their prospective solution integrators: 
Q: What is your experience in our line of work?
A: The consultant you decide on should not only offer you the resources to visualize your objectives, but also help you in developing your strategy. If you want to minimize losses and avoid surprises, it's best to narrow your search to digital transformation companies that have experience working on projects specific to your industry and line of work.

Q: How well do you understand our specific needs?
A: Have a discussion on the state of affairs around your current technologies and processes. Your vendor should be able to step in your shoes and understand your competitive advantage, pain points and long-term challenges. Be wary of vendors who overstate their abilities and expertise, particularly if they have limited implementation experience in certain project or industry types.
Q: What is your training and education model?
A: Regardless of the size and scope of your transformation, you'll need to get your stakeholders, employees and end-users up to speed. Whether you decide to utilize your digital transformation consulting agency for all or part of your training needs, it's best to dot these i's early on.
Q: How well can you integrate with our workflows?
A: To understand what you're up against in terms of disruptions to business processes,  ask how your digital transformation consultant plans to utilize data crucial to your operations. Find out how their work will affect yours and whether they can adapt their solutions around you.
Q: Who owns the intellectual property?
A: Should you purchase an off-the-shelf product or create a bespoke solution you own all the rights to? Your answer may lie in whether or not you'll be exposing yourself to vulnerabilities or diminishing your competitive advantage by sharing business activities with a third party.
Q: What is your development method?
A: Agile software development is a highly effective method of project delivery. It provides room for change, particularly as the project commences and enters different phases. This offers many advantages such as continuous improvement, alignment to business values, greater cost control and risk reduction.
List of Best Companies, Consultants and Agencies for Enterprise Digital Transformation
It's no secret that organizations need serious help with their business strategy when technology is shifting from under their feet. Fortunately, there are a number of digitally "capable" companies with a full spectrum of solutions to help reach every digital transformation goal you may have in your sights. They have experience managing initiatives surrounding analytics, software implementation or managed services.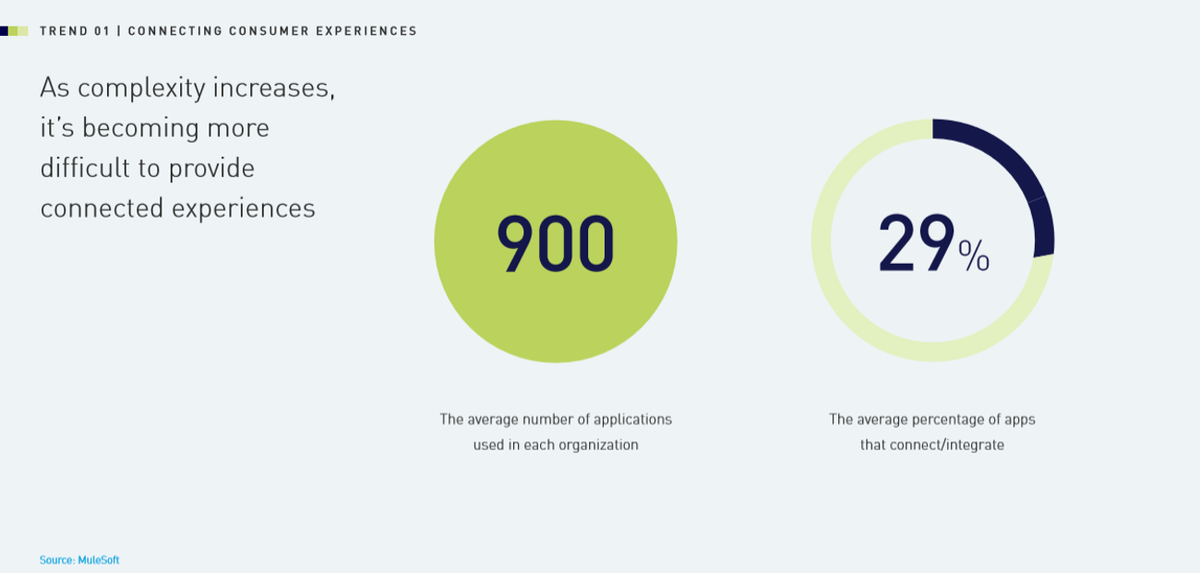 [Source]
Here are some of the top digital transformation consultants possessing a diverse set of specializations and experience in working with projects across various industries:
Top International Digital Transformation Consultants
Americaneagle.com
https://www.americaneagle.com/
United States, Switzerland, UK, Bulgaria
Americaneagle.com has been helping their clients transform their digital mindset by providing complete web design, development, hosting, and digital marketing services for over 25 years. With a team of 500+ skilled professionals, Americaneagle.com is focused on achieving measurable results and exceeding goals for all their clients.
Smile
https://www.smile.eu/
France, Benelux, Switzerland
Smile specialized in open source digital services from consulting to design and execution. Nearly 1700 individuals contribute to hundreds of strategic digital projects for French and European key accounts with the most innovative solutions and software.
Keyrus
https://www.keyrus.com/
France, Switzerland, Belgium, United States
Keyrus specializes in all aspects of digital data transformation. With more than two decades of experience in using data and digitalization for accelerating transformation and business performance, Keyrus has offices in 18 countries.
Inviqa
https://inviqa.com/
UK, Germany
Inviqa specializes in eCommerce, content management, and other digital technologies to accelerate digital transformation. They employ over 200 software engineers, consultants and business managers.
AAXIS
https://www.aaxiscommerce.com/
United States, Chile, China
AAXIS specializes in digital transformation for those looking to maximize growth using data, technologies and customer experiences. They have experience in working with global brands and small businesses alike.
AOE
http://www.aoe.com/
United States, Germany, Switzerland
AOE specializes in open source enterprise web solutions. Clients all over the world use their eCommerce solutions, web portals and mobile platforms. In addition, AOE offers expert services throughout the customer lifecycle.
Top Digital Transformation Consultants in Europe
Synolia
https://www.synolia.com/
France
Synolia specializes in the implementation of eCommerce, business intelligence and CRM projects. Synolia is the French leader of global eCommerce and CRM Open Source platforms with more than 550 customers.
Agence DN'D
https://www.dnd.fr/
France
Agence DN'D specializes in digital solutions in web consulting, design, development and eCommerce. They take part in all key steps of the project lifecycle to develop quality innovative solutions their customers love.
Decade
https://www.decade.fr/
France
DECADE specializes in eCommerce projects spanning the areas of design, implementation and success monitoring. They've amassed dozens years' experience in assisting B2C and B2B customers launch successful projects.
Kiboko
http://kiboko.fr/
France
Kiboko specializes in eCommerce business solutions, configuration and development. They have experience with various eCommerce, PIM, CRM and ERP solutions depending on the client's business needs.
Niji
https://www.niji.fr/
France
Niji is a consulting, design, and technology implementation company serving clients in all sectors. Niji offers a full range of services across the entire value chain to bring enterprises, SMEs, and B2B sellers to make the most of digital transformation.
Antadis
https://www.antadis.com/
France
Antadis is a digital eCommerce consultant focusing on open source solutions. Founded in 2002, Antadis has been helping various B2B businesses transform their brand, commerce, and customer experiences.
Madia BV
http://www.madia.nl/
Netherlands
Madia BV specializes in a wide array of eCommerce solutions through creative infusion, marketing and technology. They assist businesses with cross-channel, platform development, ERP, B2C & B2B consulting.
Turbine Kreuzberg
https://turbinekreuzberg.com/
Germany
Turbine Kreuzberg specializes in developing custom-made eCommerce projects untapping opportunities in digital transformation. They cover UX, UI, online marketing and web development.
DMK
http://www.dmk-ebusiness.de/
Germany
DMK specializes in a wide variety of B2C and B2B web solutions. Their talents lie in strategy, design and development of IT projects, including CRM, eCommerce, order management, content management and self-service systems.
D-I-S
http://www.d-i-s.de/
Germany
D-I-S commerce specializes in eCommerce projects for businesses of any size. Experienced with both B2B and B2C customers, D-I-S offers solutions in web design, marketing, management and ERP integrations.
ALGORITMA
https://www.algoritma.it/
Italy
ALGORITMA specializes in B2B and B2C eCommerce project development, including web, iOS, Android, CRM and other custom software solutions. They operate in many industries and sectors across Italy and the world.
MultiMedia
http://www.mmpoint.it/
Italy
Multimedia Point specializes in software services to companies of all sizes. They manage infrastructure, software and supported services including ERP as well as cloud systems.
Top Digital Transformation Consultants in the Americas
Alpine
http://alpineinc.com/
United States
Alpine offers eCommerce solutions for companies of any size over various industry verticals. Their experts in enterprise architecture, development, and consulting specialize in risk, threat, fraud, and compliance management. Alpine has been headquartered in the Midwestern United States since 1996.
Razoyo
https://www.razoyo.com/
United States
Razoyo specializes in eCommerce business solutions ranging from design, advertising, SEO optimization, compliance and other aspects of digital transformation. Razoyo is based in Texas and counts a multitude of small businesses among its clients.
Xngage
https://www.xngage.com/
United States
Xngage specializes in digital commerce solutions for B2B manufacturers, distributors and wholesalers. They are leaders in enterprise architecture, ERP, CRM and PIM systems, and more. Xngage is based in Ohio.
Luminos Labs
https://www.luminoslabs.com/
United States
Luminos Labs is a US and Romanian-based systems integrator that helps distributors, manufacturers, and retailers implement and integrate best of breed digital commerce ecosystems. that attract, convert, and retain more customers.
Lokion
https://www.lokion.com/
United States
Lokion is a full-service firm providing development, digital mapping, platform implementation, and UX strategy services. Lokion has been helping clients build loyalty, generate revenue, and drive eCommerce engagement for more than 20 years.
Insart Software
https://insart.com
United States
Insart helps fintech teams build innovative, secure, and cost-effective solutions with its broad expertise and a team of software engineering experts. Insart is a pioneer in the legacy financial sector and in leveraging digital technology to make inroads in the industry.
Summa Solutions
https://www.summasolutions.net/
Argentina
Summa Solutions specializes in eCommerce solutions with a global reach. They boast a long, proven track record of B2B, B2C, CRM, ERP, PIM and OMS integrations. Summa Solutions is based in Argentina and Mexico.
AN Commerce
http://ancommerce.anglobal.com/
Mexico
AN Commerce specializes in omnichannel business solutions for brands and retailers. They work in assisting clients to implement B2C and B2B solutions, including business strategy, eCommerce, PIM and more.
Top Digital Transformation Consultants in Oceania
Aligent
https://www.aligent.com.au/
Australia
Aligent specializes in eCommerce solutions. They are pioneers in the field of omnichannel, frontend and integration development. Aligent is proficient in automated merchandising and personalization.
ENABLED
https://www.enabled.com.au/
Australia
Enabled specializes in digital innovation across business disciplines. They work in dedicated teams with architects, developers, UX designers and business strategists to create one-of-a-kind web experiences.
Pick a Trusted Partner to Transform Your Organization
With the growing complexity of business processes and technologies needed to support them, it pays to settle on a digital transformation agency that understands the intricacies of your industry. A consultant experienced in your field can execute your project successfully and get you up and running quickly.
In the end, no one knows your business and where it should be better than you. The best digital transformation agencies and consultants will work extensively with all key members of your team on a consistent basis, ensuring everyone is comfortable with the pace and direction of progress.
Digitalization is disruptive and settling on a reliable partner to guide you on this difficult journey is no less challenging. As a result, it's difficult to evaluate a digital transformation consultant the same way you would a traditional software vendor. Adapt your vetting methods or RFP processes to consider stages of delivery, near-term and long-term value promised by your consultant.
Even if transformation seems like a tall order, there's really no better time to start than now. Learn about OroCommerce and how it can make your digital transformation a success.