The COVID-19 pandemic has demonstrated how critical it is to quickly adjust to unpredictable changes and make the sales process predictable again. We gathered some of the best thinkers in their industries for a discussion on how to navigate these unprecedented times and make the most out of the new reality.

In our recent April 16th webinar, titled "How Digital Commerce Protects Your Business in Times of Crisis", we featured Oro Inc's co-Founder and CEO Yoav Kutner, Animal Supply Company's Senior Director of Digital Matthew Roach, and Seven Senders GmbH's Founder and Managing Director Johannes Plehn, PhD.

We uncovered some original findings, statistics, and takeaways during the hour-long talk. These include an analysis of the supply chain crisis, unique ways to leverage eCommerce platforms for revenue opportunities, and how digital transformation allowed a pet food distributor to double their sales record during coronavirus.
Missed our webinar? Don't worry. You can watch the full recording here.
What are the obstacles supply chains are facing?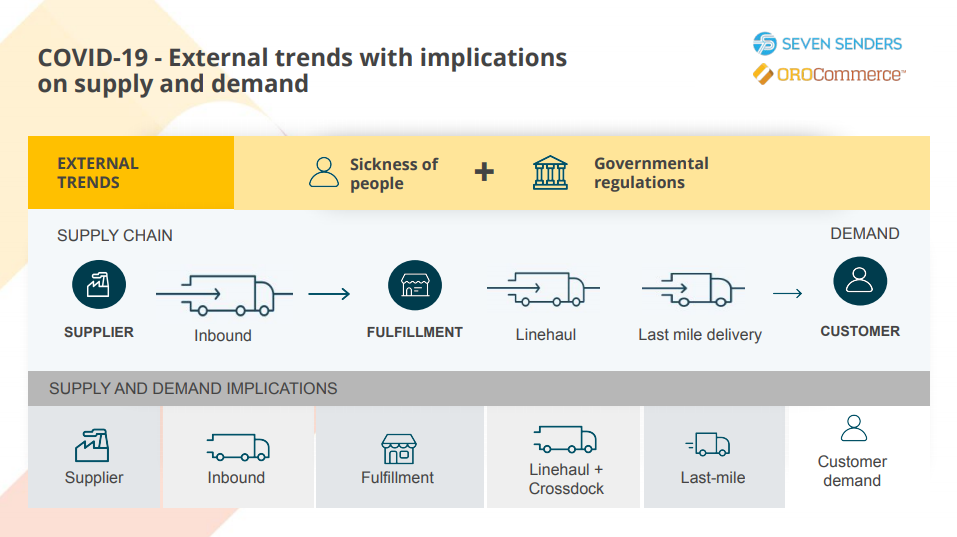 As the fastest-growing logistics company in Germany, Seven Senders GmbH handled over 48 million parcels since 2015 to destinations all around Europe and beyond.
Johannes Plehn, PhD, Founder and Managing Director of Seven Senders, understands first-hand the impact of COVID on the supply chain and logistics industry. In the webinar, he explains both macro and micro implications on supply and demand side of supply chains, including:
External risks posed by government policy and human factors affecting supply chains.

Fulfillment, logistics, and cross-docking issues due to worker absenteeism.

Continuity issues and contingency planning for last-mile service delivery.

Shifts in consumer demand, and customer mindset during and after COVID-19.
Why invest in eCommerce and why's now the time?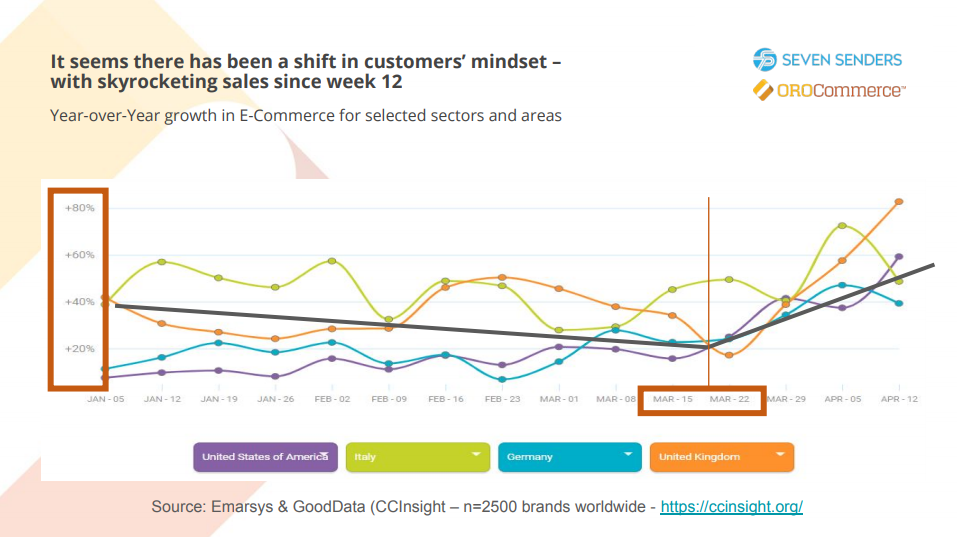 The crisis is forcing many businesses to launch a new eCommerce store, and those already online are having to revisit their eCommerce platforms to better serve their customers. Ecommerce systems play an important role during crises and help businesses:
Keep the customer experience personalized and intuitive for first-time online shoppers.

Stay engaged with customers while keeping employees and customers safe.

Ensure inventory levels are accurate during peak traffic times and ordering volumes.

Minimize order errors, cost per order and maximize sales productivity and efficiency. 
What are winning companies doing differently?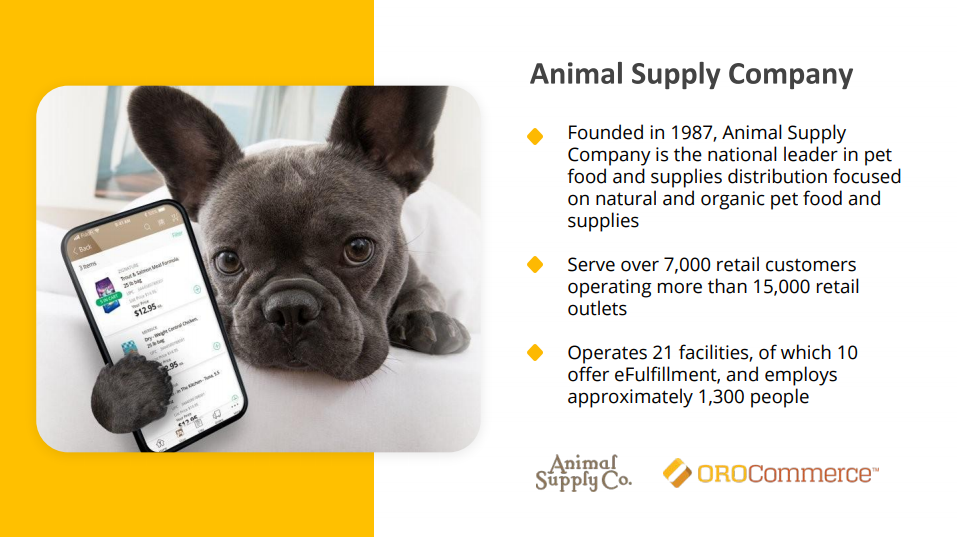 Founded in 1987, Animal Supply Company grew quickly and established itself as the go-to leader in pet food, supplies and distribution, with a focus on natural and organic products. 
Matthew Roach, Senior Director of Digital Commerce spearheaded a complete overhaul of their eCommerce system. They needed to connect to multiple ERPs, manage catalogs from multiple sources, and pass them on to their retailer partners.
They utilized OroCommerce to bring together disconnected systems that allowed them to maintain full control of their sales operations as well as their network of independent retailers. 
As the pandemic hit, Animal Supply Company was well positioned to maintain several weeks of double sales volumes without any performance issues.
Special thanks to Seven Senders GmBH and Animal Supply Company for sharing their insights and data, and to all our attendees for taking the time to join in. If you weren't able to attend this webinar, you can watch the recording by following the link below.