The shift to digital commerce is shaping the future of the wholesale distribution industry. And the industry stakeholders must adapt to this change if they don't want to be left behind. 
In a recent webinar, How Wholesale Distributors Can Maximize Their eCommerce Investment, hosted by OBS Global, three digital transformation experts got together to discuss the state of the wholesale distribution industry, what's driving the adoption of B2B eCommerce, and how wholesale distributors can get started and succeed in online sales. 
The participants were: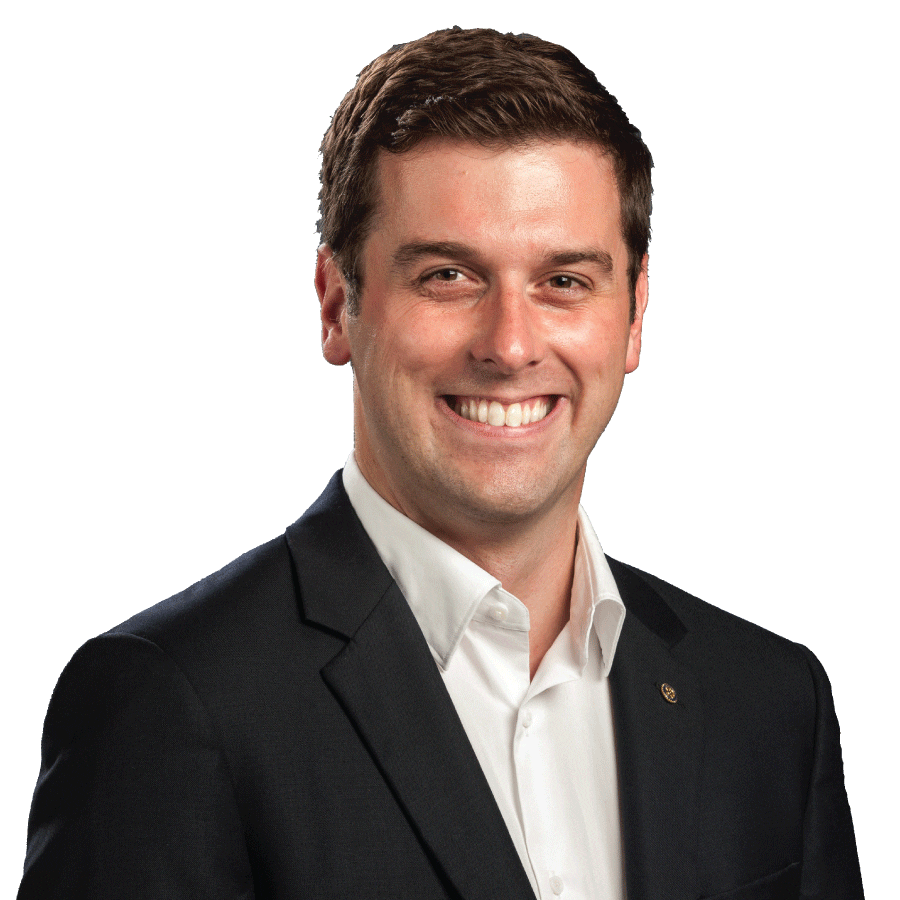 Christopher Harper
Senior Director, Digital Transformation at Online Business Systems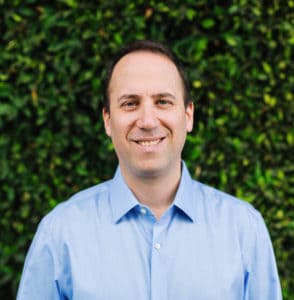 Yoav Kutner
CEO & Co-Founder of Oro Inc.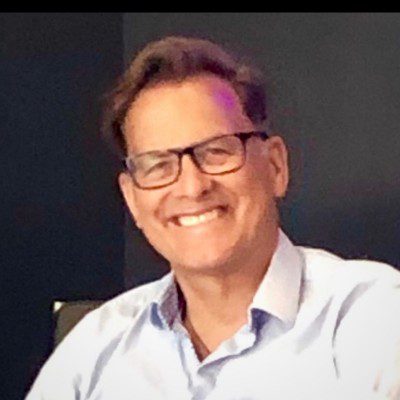 Gil Meier
Senior Solution Architect & Analyst at Online Business Systems
This article will cover the key points raised in the webinar and answer some of the most pressing questions about B2B eCommerce for wholesale distributors. 
Wholesale Distribution Reality: 2021
The wholesale distribution industry is going through some pivotal changes, and many trends shape its near and longer-term future. Below are some of the most critical ones.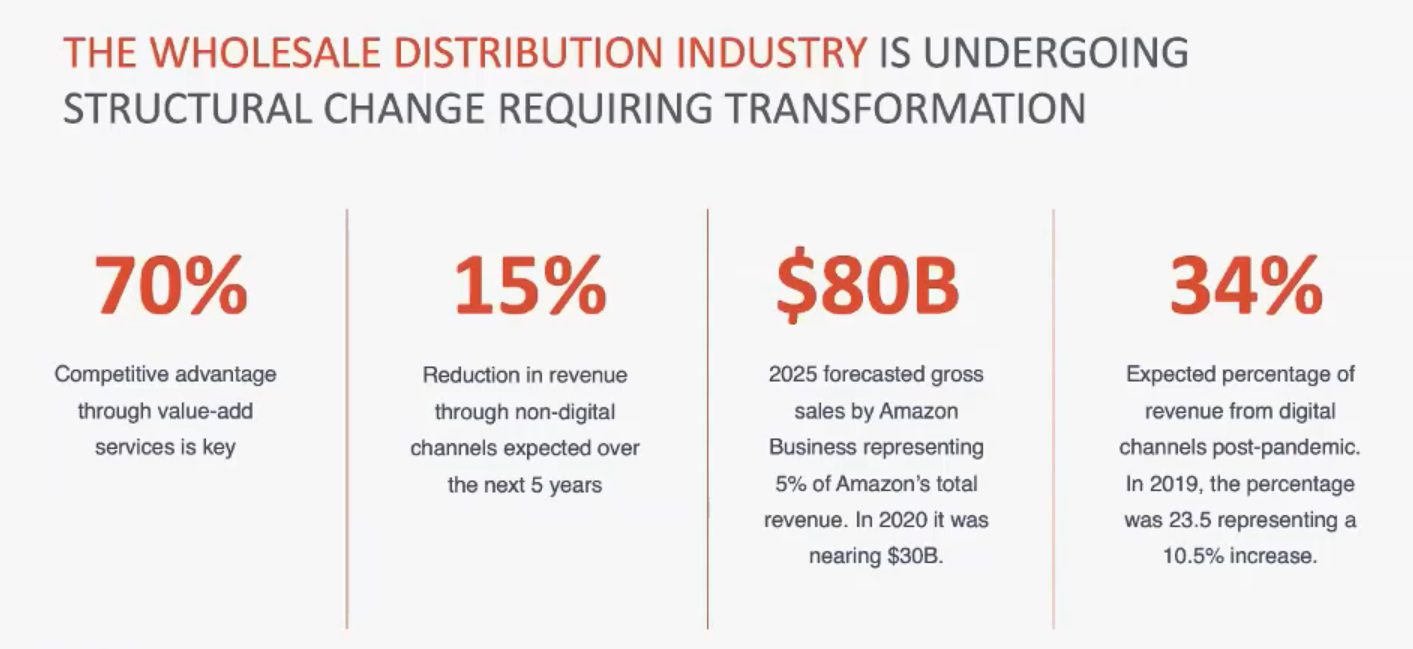 Digital differentiation
The industry is expecting that the percentage of revenue from digital channels will increase to 34% post-pandemic. Wholesale distributors are working to differentiate themselves on digital capabilities, e.g. AI in eCommerce or distribution ERP software, to benefit from this growth. 
Competition from within 
Almost 75% of manufacturers are selling or intend to sell on Amazon Business, industry marketplaces, and other platforms. It means that if manufacturers start to sell online, they don't need their wholesale distributors, essentially bypassing the middleman and becoming their competitors.  
Digital experience is key
Adopting eCommerce doesn't make sense if you don't create an efficient experience for B2B customers. Purchasers expect the experience to be personalized, transparent, and consistent. And the key to meeting these expectations is having the right data that makes them possible. 
Industry structures are changing
The upward vertical integration and changing customer preferences signal that industry participants need to evolve as well. They need to assess where they, their customers, and the market are heading, so that they can proactively prepare themselves to extract value from these structural changes. 
What are the strategic options?
To take advantage of the trends and changes occurring in the industry, wholesale distributors have several strategic options to consider: 
Deploy digital channels

– Introduce digital channels, such as eCommerce, to diversify your revenue streams and reduce decline in gross revenue. It will also help you unlock new markets and new ways to connect with customers, especially those who expect digital-first experiences.

Ensure seamless customer experience – Whether you're meeting a customer in-person, interacting through a chatbot, or a self-service customer portal, you need to create consistency no matter what channels customers are using to connect with you.

Data is at the heart of integrated experiences. With integration, for instance, you can connect your punch-out catalogs to automated customer procurement systems.

Own a digital marketplace

–

Consider selling on your own digital

B2B marketplace

as part of your growth strategy. You can compete with industry vertical marketplaces, manufacturer marketplaces, or supplement existing sales channels and capture more value.

Make data an asset

– Data becomes a key dependency underneath all of these strategic options. Customer data can help you drive more prescriptive, proactive, and predictive sales through digital channels and markets.
Perceived barriers to shifting to digital commerce in B2B
That said, many wholesale distributors remain hesitant to adopt B2B eCommerce. Among the key concerns are a high investment cost, lack of internal skills, the desire to retain the status quo, and uncertainty about where to start. 
High perceived investment:

The costs of enabling digital transformation can be daunting. The best way to approach it is to focus on areas, where

actions are impactful,

practical, value-creating, and within reach.

Low internal know-how

: Every time you move into a new channel, especially digital,

look past your ability to implement it and consider how you will preserve value after implementation.

For this, you may need to hire new talent and equip your current information technology team with the skills and knowledge necessary to support new digital capabilities.

Believe change is not needed

: Those that benefit from traditional approaches may not see value in the digitally-enabled future. Alignment across senior leadership is key to ensuring that you have the internal support necessary to be digitally competitive.

Not sure where to start

: Not knowing where to start can make some organizations feel insecure about how to undertake the transformation. Start by identifying where you are and where you want to be, taking a customer-centric view. This will enable you to define a path between those two points (the plan). 
Answering Common Questions about B2B eCommerce Adoption
Do I need to upgrade my legacy systems, like an old ERP?  
Yoav Kutner: Many B2B companies that want to go digital have legacy systems. Often these are homegrown, custom-built systems still running on archaic technologies. It'd be too expensive for these companies to replace or upgrade such systems. 
An eCommerce platform that you will select has to provide the flexibility to leverage data from these legacy systems without the need to replace them. In a sense, your eCommerce should become a customer portal and a front end for your ERP, making it easier for customers to interact with your business. 
Gil Meier: Not all legacy systems need to be upgraded to be digitally competitive. If you can extract that data from these legacy systems and put it into a form consumable by an eCommerce solution, you can set up digital channels for the distribution of your goods. This way you won't have to spend the years and the millions on upgrading your ERP systems. 
What are the options to stand up an eCommerce capability?
Gil Meier: A modern eCommerce platform should be designed with customizability and modularity in mind. The degree to which you can configure the platform reflects how good the eCommerce product is. 
Another thing to consider is that the standard deployment architecture is in the cloud today. So there's not much of a decision to make anymore whether you want on-premise deployment or not. 
Yoav Kutner: When considering an eCommerce platform, you should expect your digital platform to serve you as a Product Information Management (PIM) system. A rule of thumb is to opt for an integrated eCommerce platform instead of additionally investing in a specialized PIM system. 
What is the first step I need to take with B2B eCommerce adoption? 
Yoav Kutner: The key is to identify the low-hanging fruit, which is the problem that is relatively easy and fast to solve. An online catalog is one example. A good first step is to publish a part of this catalog online, make it searchable and indexable. And once you have it in place, you want to get feedback before committing to the bigger things like headless commerce, progressive web apps, or microservices. 
So my advice is to solve the problem on hand and get there as fast as possible; then get feedback from your customers and internal users to make sure that you're on the right track. The final crucial decision is to select a platform that will allow you to choose the right strategy for the right problem. 
What does a good customer experience look like in B2B eCommerce? 
Yoav Kutner: A vital thing to keep in mind is that, contrary to the popular belief, a digital B2B experience is not similar to B2C experience. Whether it's offline or online, B2B customers value relationships. Your customers are returning customers, and they do business with your website. 
In B2B, you have to tailor the user experience to the customer. There is a rule in B2B: the bigger "B" wins. It means that if your customer is a bigger company than yours and you're selling to them, they will dictate the feature set and the customer experience they need to use your system. 
So you need to identify your biggest customers and make sure you're creating the right user experience for them. And lastly, in B2B, no customer is alike. When choosing a B2B eCommerce platform, you should also expect it to have a workflow engine that can customize the customer experience depending on who's using the system. 
If you missed the webinar about maximizing your eCommerce investment – or you'd like to rewatch it – check out the full recording here.