The COVID-19 pandemic has brought to light a new set of digital experiences, which raised customer expectations to a all-time highs. The eCommerce industry has experienced over 10 years of eCommerce growth in the first three months of 2020.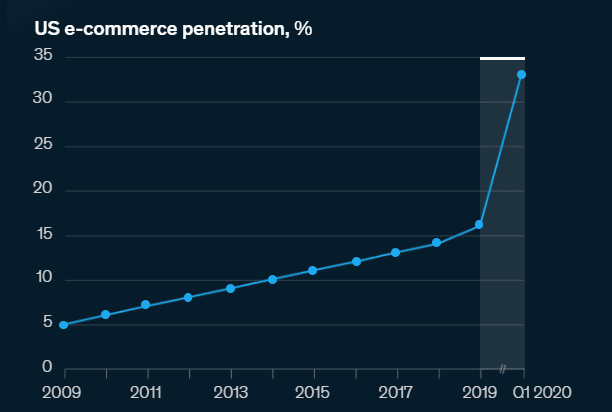 In our recent May 20th webinar titled Sales Enablement in Digital Commerce, Oro Inc's Co-Founder and CEO Yoav Kutner and Forrester Senior Digital Commerce Analyst Joe Cicman discussed shifting customer expectations, the changing B2B eCommerce environment, and how B2Bs can position their sales teams for success.
We went into detail about setting up the foundation of a sound post-pandemic B2B sales strategy, the role of technology in enabling both online and offline sales reps, and how digital commerce platforms tie it all together.
Missed this event? Don't worry. The webinar is available on-demand until August 18, 2021.
The New Digital Commerce Landscape
According to Forrester's research, global self-service eCommerce sales accounted for 18% of all B2B sales. Today, 42% of B2B sales still rely on the involvement of sales reps. That's because many products simply aren't fit for purely digital selling. What's more, today's B2B buyers have complex use cases and require both education and guidance from sales reps and a blend of eCommerce and self-service experiences.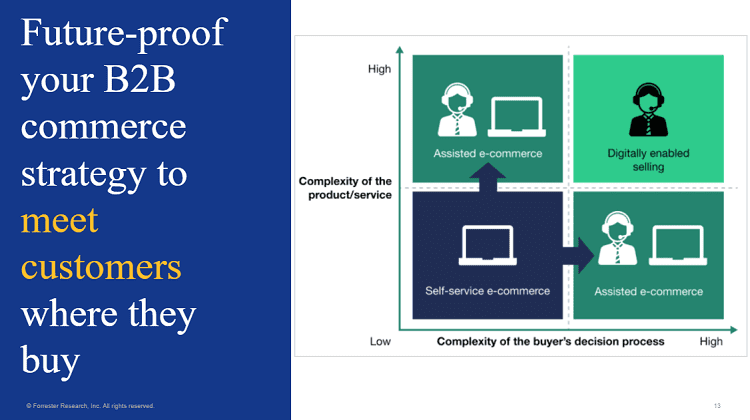 Joe Cicman provides valuable insights on:
Forrester's findings on post-pandemic business trends, emerging sales models, and sales enablement strategies.

Various customer experience developments and how they shape customer engagement and purchase behaviors.

How self-service and changing sales roles enable buyers to self-educate and gain human assistance at the same time.

How sellers can leverage technology solutions to help them sell more effectively and help customers make better decisions.
Now's the Time to Rethink Your Sales Strategy
Today's challenging and uncertain landscape demands that businesses not sit still. They must constantly optimize their customer experiences, increase operational efficiency, and build resilience. This also extends to digital commerce software, as they play a central role in enabling omnichannel purchasing, assisting sales teams, and future-proofing businesses. A B2B sales enablement strategy helps businesses lead in their domains, move first with their digital strategies, grow revenues, and remain relevant in the marketplace.
Yoav Kutner touches upon:
The fundamental differences between B2C and B2B eCommerce experiences and the role digital commerce platforms play in facilitating them.

The unique needs of B2B eCommerce sales teams and how a B2B eCommerce platform assists with omnichannel sales enablement.

How a B2B distributor quickly re-established itself as a leader during the pandemic by reinventing both sales rep-facing and customer-facing experiences.
Special thanks to Forrester for sharing their insights and data, and all our attendees for taking the time to join in and asking some very insightful questions. If you were not able to attend this webinar, you can watch the recording by following the link below.
Hurry, as the webinar is only available until August 18, 2021.