The majority of businesses are moving online, but many manufacturers are still slow to utilize digital selling channels. While manufacturing and factory-related work cannot be done remotely, many aspects of this industry can limit face-to-face interactions, particularly in marketing, sales, order management, and fulfillment.
In the recent podcast by Women And Manufacturing, Marketing Director of Oro, Inc. Anna Korolekh joined host Frances Brunelle to discuss the opportunities and implications of taking manufacturing online. Oro, Inc offers B2B-focused eCommerce, CRM, and RAD (rapid applications platform) for web applications, helping manufacturers of all types digitally transform their businesses.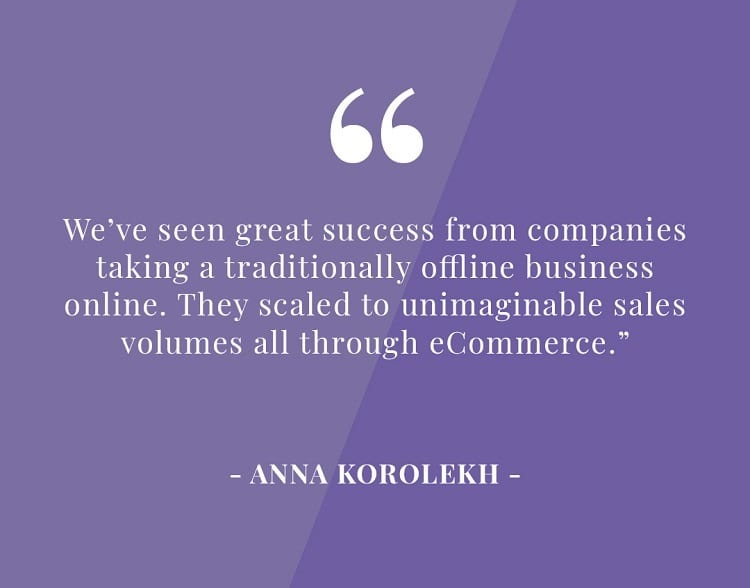 In the talk, they discussed how CRM and B2B eCommerce tools help manufacturers maintain resilience, flexibility, and realize their growth potential. They explored the importance of web visibility and maintaining a digital presence, the implications of retiring workforces, and how the pandemic changed the sales and marketing environment for manufacturers.
Some highlights of the discussion include:
Common misconceptions about B2B eCommerce and selecting a B2B eCommerce platform

What Oro's founding team learned from creating, building, and growing Magento

How software helps guide the sales process, increase customer engagement, and boost sales

The role of CRM (customer relationship management) software in digital transformation in manufacturing

How a B2B eCommerce platform benefits different verticals and manufacturing production types

How one B2B commerce business grew from 1,000 to 45,000 customers in 5 years after taking their business online
Listen to the podcast below and discover why leading manufacturers are moving to digital right now:
https://womenandmfg.com/going-digital-in-a-modern-market-with-anna-korolekh-of-oro-inc/