The creation of eBay and Amazon started a push towards eCommerce that continues to this day. This can be seen in every industry or line of business. Digitalization improved supply chain management, logistics, customer-supplier communication processes including eCommerce platforms themselves.
Customers demand smooth experiences, inventory, fulfillment transparency, not to mention minimized delays at a lower price point. These demands create challenges for manufacturers, distributors, retailers, direct to consumer, and marketplace management brands.
Furthermore, the COVID-19 pandemic introduced new challenges for supply chains. Some faced demand spikes and shortages, while others faced partial or complete collapse. When businesses shut down, it impacts suppliers. Businesses that were prepared for demand spikes and logistics challenges while meeting customer expectations fared the best. What did they do right? That's what we'll going to address in this post.
Supply Chain Management: What Is It, Why Does It Matter?
Supply chain management includes the activities needed to plan, coordinate, maintain a successful production, sales, distribution, and fulfillment process. Each activity must work in concert to ensure that the right product reaches the right customer at the right time. Successful supply chain management is a complex activity that involves collaboration, risk assessment, contingency planning, as well as eCommerce order management. Everyone from suppliers, vendors, manufacturers, distributors including retailers depends on well-functioning supply chains to meet their objectives.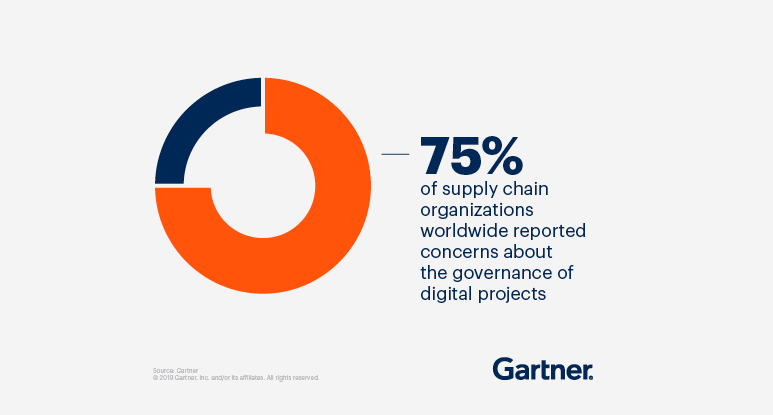 [Source]
The Role of eCommerce in Supply Chain Management
Today's eCommerce and B2B marketplace businesses are incredibly competitive, fighting to win the hearts and minds of customers. Success requires not only a user-friendly eCommerce platform but a connected supply chain. Thus, a practical marriage of eCommerce with supply chains is necessary for capturing leads, building relationships, or growing sales.
Better supply chain management equals better eCommerce
Your supply chains don't operate in silos. This is particularly true for eCommerce B2B businesses, where supply chain connectivity is a crucial part of the customer experience. Supply shortages, excess inventory, underutilized warehouse capacity, or creeping transportation costs all waste company resources. For success in the long-term, businesses must maintain a user-friendly eCommerce platform plus ensure they share information freely across supply chains.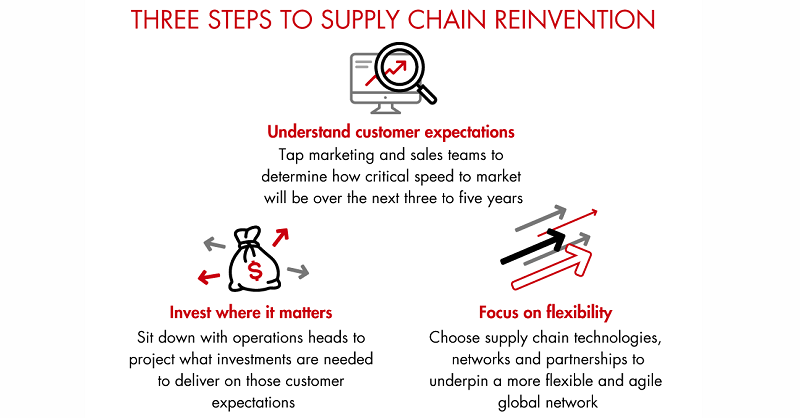 [Source]
Any eCommerce supply chain process starts with a plan, where the entire chain is analyzed or strategized. The plan's bedrock is research, market analysis, demand forecasting, including analyzing supplier options and capabilities. For example, a manufacturer may prefer building a wide array of upstream (suppliers) / downstream (distribution) relationships with stakeholders. Proper planning helps you accommodate or seek out proper access permissions, workflows, as well as customer personalization features from your eCommerce vendor.
In our interconnected world, many businesses source materials from suppliers based on specific characteristics and requirements applicable for their needs. The company may prefer to build a deep relationship with one supplier or work with multiple suppliers. Integrating supply chain management software data into your eCommerce system improves communication with your upstream stakeholders and relays crucial information to your sales reps or customers.
Effective supply chain management requires a close eye on inventory, ensuring that demand projections are accurate. Setting high forecasts causes a pile-up of excess inventory, while low forecasts prevent you from fulfilling orders. Out-of-stocks damage the customer experience and decrease customer trust in your brand. Effective supply chains offer visibility into forecast or sales data. When transferred into your eCommerce system, this data can help management make quick projections-related decisions.
For manufacturers, production is an integral part of their supply chains. For a successful production process, all the other elements must work in unison. Like with demand or inventory data, production data must be communicated with your eCommerce system in order for management to act on market trends or disruptions quickly. By using eCommerce data, organizations can implement a just-in-time strategy, having components arrive at the production floor as soon as they're needed, with finished goods shipped as soon as they're ready.
To reduce bottlenecks as well as streamline logistics, third-party logistics (3PL) or outsourced fulfillment centers now play an essential role in eCommerce supply chain services. Many eCommerce businesses operate their own or partner with distribution centers to process and transport goods between distributors, retailers, or end consumers. Keeping tabs on identifiers such as SKUs (stock-keeping units), transferring them between your eCommerce system is crucial for maintaining transparent order tracking for customers.
Managing returns effectively requires supply chains, eCommerce platforms, plus some departments such as customer service be highly connected with each other. Customers want the ease of handling returns online, so businesses must act quickly in case a product is defective. Just like with order information, returned order information should flow between your ERP / eCommerce systems in real-time. If your supply chain isn't directly connected with your eCommerce system, you can lose out on user experience and lose customers to competitors.
How eCommerce can help streamline supply chain management
Effective supply chain management in eCommerce improves visibility, reduces costs, helping sellers capture everything from new opportunities or revenue streams. Whether you outsource order fulfillment or pick and pack in-house, it makes sense that data flows throughout your supply chain management system, including your eCommerce platform. Without data silos in your way, you can analyze performance & identify improvements that result in a more reliable, resilient, faster, more cost-effective supply chain.

[Source]
As inventory numbers increase, the demands on inventory management processes increase too. For example, a large SKU (stock keeping unit), mainly if it includes high-value items, needs to be monitored closely to avoid increased order time, costs, or trapped capital. By providing visibility into stock levels, you can inform customers why an item is out of stock (such as demand or seasonality) when you expect it back in stock, and even for preorders. This builds trust, prevents SEO issues, captures sales that might otherwise not happen. Businesses can improve visibility by integrating supply chain data into their eCommerce system. OroCommerce connects with various business systems such as ERP, CRM, Procurement, 3PL systems, or PIM for eCommerce.
All customers, whether in B2C or B2B respond positively to personalization. If you're selling products across multiple verticals or geographical areas, you must offer numerous websites with different languages or currency options for improved user experiences. Moreover, your marketing must be distinct to each vertical, segment, or individual customer. OroCommerce offers custom self-service portals for a hyper-personalized user experience that includes customizable product catalogs, pricing, ordering, and checkout sequences, as just a few examples.
Suppliers and merchants are a large part of your supply chains. Thus, your inventory visibility must be in top shape. For example, distribution centers may want to customize or grow the capacity of warehouse space. Customer expectations could necessitate the ability to lower shipping costs or delivery time. For increased fulfillment efficiency, consider how you can switch between 3PL, internal fulfillment, automation, and other options.
As customer expectations, supply chains become more complex, online sellers look for automation features that will work with their business systems over the long haul. OroCommerce offers various workflows for back-office functions that help manage inventory, quotes, ordering, checkout steps, and more.
The COVID-19 pandemic demonstrated that many businesses, particularly their supply chains, were woefully unprepared for disruption. Some restaurant supply businesses saw their markets dry up without knowing how to pivot. For example, at the end of March 2020, Sysco laid off 33% of its staff, scrambled to maintain hundreds of distribution centers plus tens of thousands of trucks. Others like Frito-Lay saw their vending machine sales plummet, and they started selling direct to consumer eCommerce.
The pandemic shows no sign of slowing, so businesses must start adapting now. They can look at non-traditional selling modes such as B2B2C, D2C, or B2G commerce through different websites, brands, and shopping experiences. OroCommerce supports multiple selling models including multi-branded, localized sites under one roof.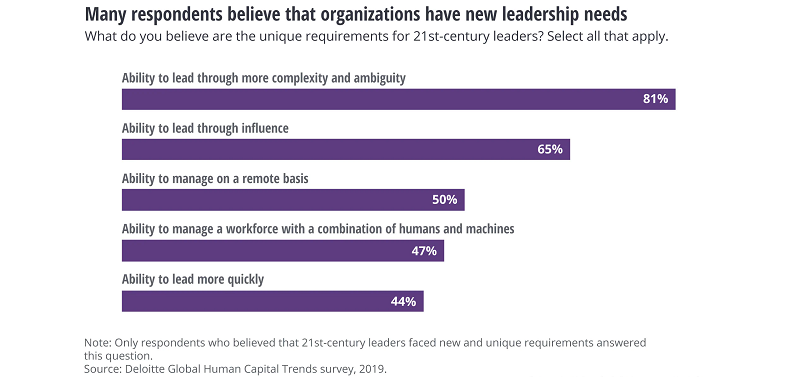 [Source]
How Companies Improve Their Supply Chain Operations with B2B eCommerce
Petra
Petra Industries is an industry leader in consumer electronics products, serving everyone from manufacturers, warehouses, distributors, to retailer partners. What sets Petra's electronics eCommerce platform apart is its focus on search functions and product information management. They offer extensive product highlights, details, and specification sheets so shoppers can buy with confidence.
Petra realized the importance of a robust, flexible, user-friendly eCommerce solution that gets B2B buyers back. OroCommerce's extensive API with integration capabilities by Akeneo PIM and MDS ERP collect product data with supply chain information into Petra's storefront. Furthermore, Petra utilized OroCommerce built-in CRM (by OroCRM) for greater customer visibility, segmentation, and promotions management. Learn more…
Animal Supply Company
Animal Supply Company is a pet food supplies and distribution giant. Founded in 1987, it grew to include a network of distributors, resellers, tens of thousands of independent retailers. Animal Supply operates 21 distribution centers, with 10 of them serving the 3PL arm of their business, spread across different warehouses across separate ERP systems.
Animal Supply needed a single source of truth for their fragmented ERP systems with warehouse data from numerous sources. They utilized OroCommerce as a headless implementation for streamlining 3PL operations. It uses a unique data flow and workflow that centralizes items like product identifiers, inventory data, and complex pricing structures. All this helps Animal Supply get a full view and carefully monitor everything from end-customer data to fulfillment operations, offering their retail customers unique insights into their activities. Learn more…
Saltworks
Saltworks is the largest manufacturer of gourmet salt in the world. They manufacture and supply various salt products to the food, B2B beverage, the health & beauty industries, as well as sell to individual retail customers. They must manage complex supply chains, importing products from suppliers spread across 14 countries, processing them for wholesale, bulk, or retail buyers.
With the help of OroCommerce, Saltworks was able to unify two distinct B2C with B2B storefronts – retaining their complex supply chains under one roof. For example, their B2B customers require an extended checkout workflow that offers deeper inventory visibility, freight quoting, LTL, UPS, and more personalized shipping methods. In contrast, B2C customers are interested in convenient packaging or quick home delivery. Learn more…
Today's uncertain times are forcing organizations to look into supply chain digital transformation. Want to be among leaders making great strides in the manufacturing, distribution, and retail industry?
If you need guidance along your digitization journey or require some help with technology change management, we can help. For more information on how OroCommerce can help optimize your eCommerce supply chain management strategy, don't hesitate to contact us.
What Is the Benefit of Supply Chain Management in eCommerce?
Most shoppers expect personalized experiences, wide choice of product, transparent pricing, topped off by convenient delivery options. As demand for some products surge during the pandemic, real-time pricing and inventory are even more critical for B2B buyers. Without accurate, real-time, cross-functional data from supply chains, ERP software, and PIM software funneled into their eCommerce platforms, B2B brands can quickly lose ground to your competition.
Businesses currently reevaluating eCommerce supply chain solutions look for agility, scalability, including faster time to market. At the same time, they must minimize costly investments and demands placed on their IT resources. With an eCommerce platform that's closely interlinked with their supply chains, businesses can customize their store, launch new stores, or roll out into additional regions.