A version of this post was initially published on Forbes
As eCommerce gains popularity, the move to online selling remains far from a smooth and straightforward process. Many B2B brands are reluctant to uproot existing processes and end up worse off than when they started. They are uncertain about new technology and struggle to predict whether users and customers will benefit or suffer as a result of it.
While COVID has disrupted almost every aspect of our lives, it has also accelerated digital transformation. In just a few months, manufacturers and distributors have started selling online for the first time or rapidly expanded their online presence. That's not surprising, as McKinsey's respondents admitted their digital transformation advanced 20 to 25 times faster than expected.
Despite this, many B2Bs find the move online to be complicated. These brands can benefit from exploring the value an MVP (or minimum viable product) can bring to their brand. Just like an MVP is the most valuable player in sports, for businesses, it's the most valuable way to test the effectiveness of transformative new technology.
What Is an MVP in eCommerce?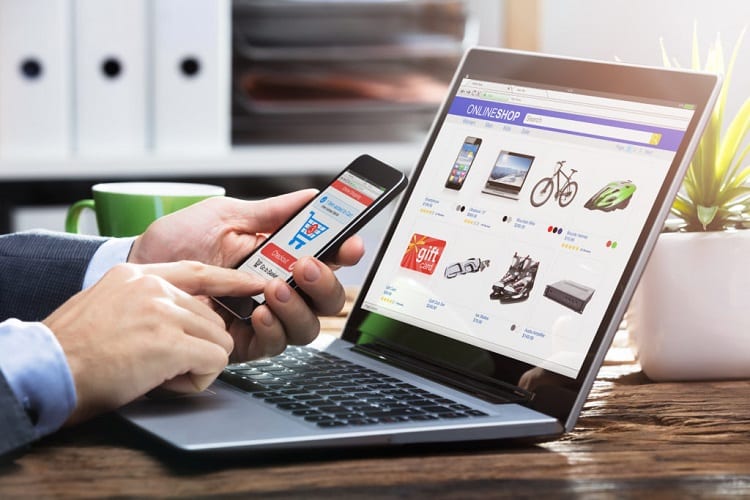 The MVP is the minimum viable product needed for the success of the eCommerce project. The goal of an MVP is to deliver the features necessary for a working and testable eCommerce website in the shortest amount of time. Throughout this process, you can tweak and improve your MVP to better match your objectives or change the course of development entirely if so required.
Whether you'd like to start selling on digital channels or looking at revamping your existing eCommerce presence, an MVP helps you soften the transition period and minimize mistakes. Whatever form your MVP takes, whether it's a trimmed-down store or a back-office integration, it's a great way to test its effectiveness for the intended audience.
An eCommerce MVP guides you through the unknown
Customers have spoken, and they prefer to shop online. Whether you're selling via B2C, D2C, or B2B eCommerce, these selling channels will continue to play a pivotal role in your business even after the pandemic winds down. While experts agree that these new shopping habits are here to stay, they likely won't apply to all sellers universally.
That will be difficult to predict without some real-world testing.
An MVP addresses these questions, helping brands visualize how B2B eCommerce benefits their business, employees, and customers. There are many other benefits of an eCommerce MVP, including:
Smaller time and money investment for a working product;
Fewer risks during planning, development, and marketing;
Opportunities to test and tweak the customer experience;
Accurate feedback helps align transformation initiatives to customer needs;
Helps familiarize users and streamlines internal adoption.
In other words, an MVP allows you to digitize your business on an incremental, step-by-step basis. There's no need to draw up lofty plans and learn multiple technologies from top to bottom. Instead, you can get away with launching an MVP while focusing and refining what's critical to your bottom line.
What Are Some Common Elements of an eCommerce MVP?
Many brands have complex processes, and digitizing them takes effort. Naturally, this raises fears and concerns, and the first step is to address them. For example, if you're concerned with internal adoption of new technology, focus on smooth integrations, ironing out your back-end processes and the admin interface.
Remain focused on your end goals and use your MVP to address doubt or risk. At the same time, monitor your resources as it's easy to get carried away and address aspects not immediately relevant to your MVP. The most successful projects tend to include these elements:
Systems integration
Getting up-to-date data to your eCommerce MVP is crucial, so you'll want to integrate your MVP with your enterprise resource planning (ERP) software at the very least. Your MVP must give customers and team members accurate inventory status and supply chain data – that is one way to enable adoption. Depending on your business, you may want to integrate with other tools such as your PIM eCommerce tool or external catalogs.
Digital storefront
Brands unsure whether their customers will respond favorably to online purchasing will want to spend more time on the digital storefront. Depending on your desired digital experience, you may focus on specific storefront functions. Things like a search engine that indexes a part of your product catalog, custom pricing options, and quick order forms are all critical to consumers. You can use the MVP to A/B test different features and versions to stay in line with user expectations.
Automating your workflows
Changing business processes with the help of technology may sound enticing on paper, but your staff may see it differently. If you'd like to introduce a new eCommerce workflow, the MVP will let you know if it helps employees or not. Businesses with complex corporate structures and multiple offices also benefit from a workflow automation MVP – they can discover workflows to save money, reduce bottlenecks, and make life easier for team members.
An MVP Is the First Step to B2B eCommerce Success
Changes bring opportunities, but without the right technology, it's easy to fall behind. The MVP bridges the gap between new digital commerce technology and your B2B business, helping you save money during development and roll out a product that suits your unique needs.
Start by talking to your eCommerce vendor and asking about their implementation solution providers. Don't compromise on your MVP, and look for partners that offer the features and agility to meet your needs within a given time and budget.