What is a Сloud eCommerce platform?
Commerce Cloud enables businesses of all shapes and sizes to harness the power of cloud-based software to run Oro's open-source eCommerce applications without the need to host or maintain any infrastructure. Spend more time focusing on running your business and let the Oro team take care of all your hosting, security, upgrades, and maintenance needs.
With a cloud-based eCommerce solution, businesses get a robust hosting platform that ensures scalability and high-availability regardless of their geographic region. Individual, isolated environments translate to levels of privacy and security that today's businesses demand.
Why Choose an eCommerce Solution Based in the Cloud?
Cloud-based eCommerce solutions are becoming increasingly popular in SaaS form. They are easy to deploy, scale with your business, and have a lower cost of ownership than on-premise solutions. OroCloud has been PCI-DSS certified which means that every application tied to our cloud-based software is secure and PCI compliant.
Keeping your B2B commerce store online and running is our top priority. Let us worry about hosting, maintenance and upgrades so you can focus on growing your business. Enjoy rapid setup, hassle-free maintenance, and demonstrated uptime with OroCloud's hosted service.
OroCloud Benefits

Security
Whether you're running a personal store or an enterprise eCommerce platform, we've got all your security needs covered. Implement a reliable, future-proof cloud-based eCommerce solution with Google Cloud Platform (GCP) IaaS layer for OroCloud. Backed by GCP's rock-solid infrastructure, OroCloud is able to provide secure connections to any applications that run through Oro's eCommerce cloud, while keeping you safe from DDoS attacks.

Scalability
OroCloud has optimized GCP for its cloud-based platform that scales on demand to fit any custom software and business use case. You will never be limited to how much data your system can support since OroCloud is designed to be a future-proof solution without affecting performance or availability. A scalable solution means you don't have to worry about the size of your catalog, the size of your orders, or the amount of transactions that flow through your website.

High-Availability
With Oro's cloud-hosted infrastructure, you can run your business globally without being tied to on-site equipment, maintenance, software or hardware updates, and the downtime that comes with it. Through GCP, Google is continuously investing in expanding their global infrastructure. For our OroCloud customers, this means high-quality service, speed, and website stability regardless of the amount of data, traffic and bandwidth usage in your enterprise eCommerce platform.

PCI-DSS Certified
Any eCommerce business that accepts payments online must be PCI DSS certified so that your customers' payment data is protected and secure. By using OroCloud as your cloud-based eCommerce software, we've already taken care of the necessary requirements to ensure that our cloud infrastructure is PCI compliant. However, if you are using an on-premise solution, then we recommend you review and implement the necessary PCI requirements independently.

GDPR Compliant
Oro is committed to providing "security by design and by default" to all our cloud-based eCommerce platforms and environments. With this in mind, we take thorough steps to comply with the latest security standards and maintain a GDPR compliant reserved privacy policy for our services. In addition, OroCloud has developed safeguards through encryptions with GCP to give you peace of mind that your data and your customer's data are safe and encrypted. You can read more about being a cloud-based eCommerce software data controller in the OroCloud GDPR Guide.

Hosting Uptime
OroCloud services are included with all Enterprise Licenses using our open-source eCommerce platform. While you are welcome to use a cloud service or on-premise solution of your choice, Oro's cloud-hosted solution gives you access to round-the-clock support from our team of dedicated technical engineers. You can count on us to constantly monitor, prevent, and fix any technical issues your application may have.
OroCloud Services Include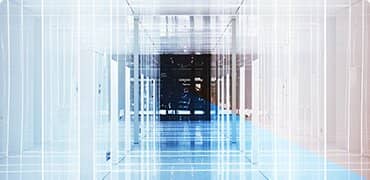 Highest Security Standards
OroCloud network is segmented and isolated from any unauthorized external access. It is equipped with reliable Firewalls and DDos-attack protection tools.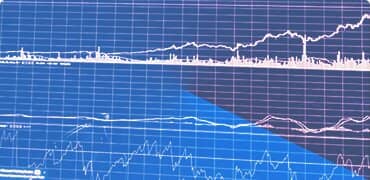 Monitoring Tools & Incident
OroCloud supports top-end monitoring tools including Blackfire, Quanta, Stackdriver and NewRelic. Oro's dedicated 24/7 SWAT-team is proactively alerted when incidents arise and can begin troubleshooting immediately.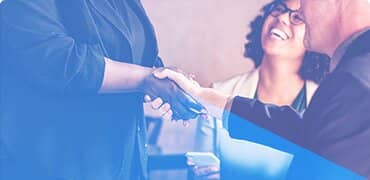 onboarding
OroCloud's self-help guides and Oro's Customer Support team will guide and ensure your path from license purchase to live deployment is smooth and seamless.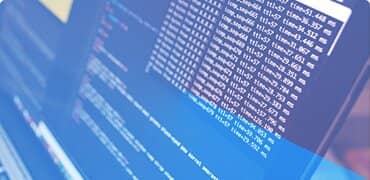 Maintenance
The OroCloud application maintenance tool helps run and control complex maintenance operations.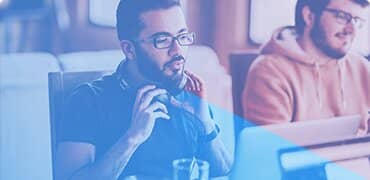 support
OroCloud's customer support desk is available 24x7x365. The Oro Support team replies to submitted requests within 4 - 24 business hours depending on the urgency/severity of the issue.