Break Down Barriers with the Power of Digital Commerce
According to the U.S. Department of Homeland Security funded research released in 2021, eCommerce represents 12% of global trade. In 2016, this totaled $27 trillion and 85% was B2B ecommerce trade. 
The internet is increasingly accessible, even in remote locations, so more customers are moving online. Whether you want to expand your current reach or build a global strategy from scratch, you need powerful eCommerce tools to grow in international markets.
The tools that you'll find with OroCommerce.
Benefits of Cross-Border eCommerce
There are more customers outside of your country than within its borders. Open your business up to the world with eCommerce. Digital technology allows you to reach faraway markets and sell in multiple languages and currencies. You don't need to open an office, you just need a cross-border eCommerce platform.
Penetrate New Markets
Cross-border eCommerce exposes your products and services to new markets, and provides opportunities to penetrate markets you didn't know existed. Find new customers and new sources of revenue with cross-border selling.
Maximize Demand for Products
The demand for a product may be on the decline domestically while global markets still clamor for the goods. Capitalize on global demand for domestic products by selling online and delivering worldwide.
Maintain Brand and Profit Control
When selling on global marketplaces like Amazon or Alibaba, you risk losing control of your brand message and you must pay commissions and seller fees. Engage in direct cross-border eCommerce and maintain control of your brand image and message while saving on marketplace fees.
Future-Proof Your Business
Add sustainability to your brands and your business with cross-border eCommerce. As markets open and close, you'll be poised to pivot easily and develop a durable and sustainable enterprise.
OroCommerce Enables Cross-Border B2B eCommerce
OroCommerce was designed for the ultimate flexibility in B2B eCommerce. With OroCommerce, there's no need for multiple platforms for domestic and international trade. Handle all channels and all locations with a unified back-end.
Localize With Ease
Customers prefer localized experiences. Customize products, prices, payment, and shipping options by location. Display content using the language and currency of the viewer's country. OroCommerce supports numerous languages, currencies, and taxing rules to help you geotarget customers.
Offer Global Payment Options
International customers may prefer alternative payment methods. While PayPal, Stripe, Apple Pay have global reach, they may not be the preferred method of payment. OroCommerce supports multiple payment methods and connects to various payment gateways to smooth checkout.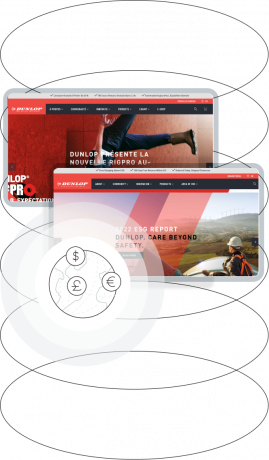 Manage Multiple Warehouses
Global businesses often operate multiple warehouses. OroCommerce lets you connect to multiple warehouses and warehouse management systems. Streamline inventory management, reduce costs, speed up shipping, and gain better supply chain control.
Cross-Browser and Cross-Device Technology
Internet connection speeds and digital devices vary significantly worldwide. OroCommerce is optimized for SEO and the platform is intuitive to use on any device. It also supports accessibility aids such as captions, descriptions, and readers.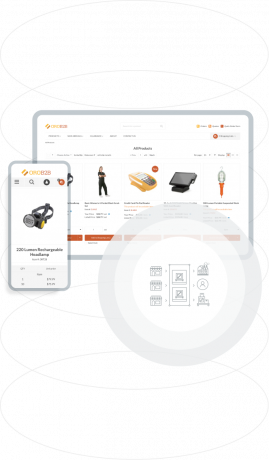 Automated Duty and Tax Calculations
Global operations require compliance with various customs, taxation, or VAT laws. To maintain compliance, you must be able to calculate prices accurately. OroCommerce provides a pricing engine to apply the appropriate tax rules to customer segments and products.
Personalize
Oro understands the importance of B2B personalization. Set unique access permissions, product catalogs, prices, discounts, payment, and shipping options. Adjust and fine-tune the purchase experience for separate businesses, accounts, customers, or any segment you create.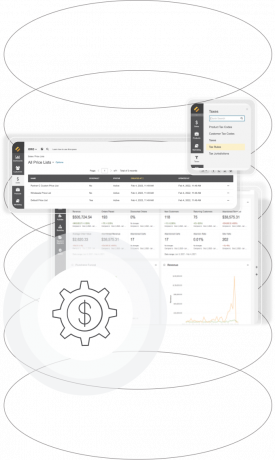 Meet Global Security and Privacy Needs
Every country has its own security rules and data protection laws. With OroCommerce, you comply with data protection laws such as Europe's GDPR, US-based HIPAA health data regulations, and other country- or region-specific requirements.
Native CRM
OroCommerce comes with OroCRM. The integrated CRM allows you to track customer activity and segment customers according to location, behavior, persona, or account. With a built-in CRM system, you get a 360-degree view of the customer journey in every location.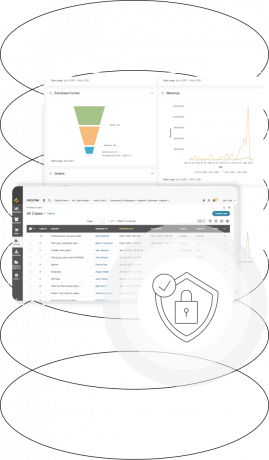 All the Features That Make Oro a Leader in eCommerce
In addition to OroCommerce features to make cross-border eCommerce easier, OroCommerce comes out of the box with features that make them a favorite of industry analysts and global brands.
World-Class Community and Support
OroCommerce has a devoted community of worldwide users. Our open-source approach has created a rich ecosystem of solution providers, integrators, and developers. We offer round-the-clock support and a diverse extensions store to help turn your eCommerce dreams into reality.
See Cross-Border eCommerce in Action with OroCommerce
Azelis is a leader in the specialty chemicals and food ingredients industry.
They sell to over 45,000 customers in 56 countries, so cross-border commerce is essential to their operations.  With the help of OroCommerce, Azelis created an end-to-end B2B eCommerce experience for a traditionally offline market. Azelis customers now research and order products online using a website that is localized for their language, currency, and shipping options. 
Read CASE Study