OroCommerce Propels
Business to Success
Learn why companies all over the world value OroCommerce

Agro Service 2000
Established in the center of France since 1982, the company AGRO-SERVICE 2000 works with more than 500 suppliers of agricultural supplies for agricultural professionals and inhabitants in rural areas.
Visit Website

Hermann Meyer
With almost 200 years of experience and industry knowledge, Hermann Meyer offers an extensive range of high-quality garden tools , professional garden and lawn fertilizers , and irrigation products from market-leading companies.
Visit Website

Osadkowski
Osadkowski S.A. is a full-service farm product wholesaler. They offer contracting, purchasing, and selling of products for plant and animal production. In addition to that, they also sell and service agricultural machinery.
RDP Foodservice
RDP Foodservice has grown from a local grocery company into one of the largest food distributors in Ohio. Before America was hooked on pizza, the DiPaolo family was supplying fresh ingredients to the first pizzeria in Columbus, Ohio. Today, RDP has twice earned the award as one of Columbus' top 50 fastest growing companies by Business First Magazine.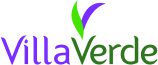 Villa Verde
Based in France, Villa Verde is a distributor and manufacturer of garden & outdoor, home & interior, and pet goods.