OroCommerce Propels
Business to Success
Learn why companies all over the world value OroCommerce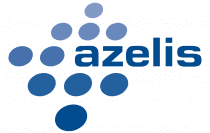 Azelis
Founded in 1908, Azelis is the leading international supplier and distributor of specialty chemicals and food products. The company has presence in more than 50 countries and helps professionals in the food, nutrition, healthcare, and beauty industries select the right formulations for their needs.
Read the Success Story
Azelis is striving to be the digital benchmark in the specialty chemical and food ingredients industry, leveraging innovative digital solutions to better serve our customers and suppliers. We partnered with Oro and Smile to implement OroCommerce as the foundation of our customer experience portal, due to the flexibility of the platform to meet our industry requirements, the robust feature set and ability to integrate easily to our existing environment.

Addev Materials
Addev Materials is a designer of personalized, value-added solutions to optimize the industrial performance of their customers. They specialize in high performance material transformation processes.
Read the Success Story
We don't see Oro as an eCommerce site, but as a platform that allows us to offer different sites and different experiences according to our types of customers with a different offer, etc. Oro allows us to address in a personalized way different types of customers according to their expectations.

Braskem
Braskem is a Brazilian petrochemical company headquartered in São Paulo. The company is the largest petrochemical company in Latin America and has become a major player in the international petrochemical market (8th largest resin producer worldwide).
Read the Success Story
Our EDGE platform has helped us transform the way we interact with our customers. We can now offer sales order information and shipment tracking in real time, and reduce non-value added work for both our clients an our inside sales teams. Additionally, the flexibility of the platform has allowed us to listen to the voice of our customers and improve the functionality as user adoption grows.

Makro Paper
Makro Paper is an international suppliers of office supplies and stationery.
Visit Website

Andikem
Andikem is a chemical fulfilment services model that integrates a large logistics network to connect producers with end users. Unlike traditional distributors, Andikem charges a pre-determined service fee rather than a sales margin, which allows for transparency and better value for both producers and consumers.