OroCommerce Propels
Business to Success
Learn why companies all over the world value OroCommerce

Igual
Igual is a French-based hygiene equipment product wholesaler and service provider with seven office locations with more than 40,000 square feet of storage space serving 3,000 customers. Igual seeks to bring transparency to the opaque professional hygiene market so customers can make the best choice for their needs.
Read the Success Story
What I liked about this project with Oro was that we were a team, in the same boat working together for the success of the project.
Midway Dental Supply
Midway Dental Supply is an independent dental supply company that services Indiana, Michigan and Northeastern Illinois. The company is a family-owned, full-service dental distributor servicing the dental professional in every aspect of his or her business.
Read the Success Story
Oro is a wonderful company to work with because they have introduced such a flexible and dynamic web platform for the B2B industry. As a medical supplier, our organization was hard-hit by demand for PPE at a scale at which we have never seen. It was useful for us to create a PPE-specific site to operate additional sales channels out of. Within about 48 hours of submitting a request for such a site with a design, Oro was able to host an example of what we were looking for. Soon after that we went live and began selling on this alternative channel. This not only helped our organization, it sped up the process by which many who needed PPE were able to get it from us.

Anspec
Anspec Pty. Limited is a supplier of pharmaceutical, medical, dental and consumable products to medical wholesalers, distributors and healthcare establishments in Australia and International Markets.
Visit Website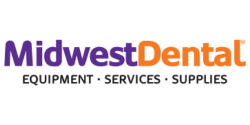 Midwest Dental Supply
Operating in 6 different states in the U.S. through a wide network of dentists, Midwest Dental provides extensive dental care for its patients with latest treatments and technologies.
Read the Success Story

Carenet
Founded in 2017, Carenet is the first online B2B eCommerce Marketplace for medical supplies, equipment, devices, and consumables. They connect Buyers and Sellers by setting up tools and services on their platform to streamline current practices and jump start the digital business in the most cost-effective way.