OroCommerce Propels
Business to Success
Learn why companies all over the world value OroCommerce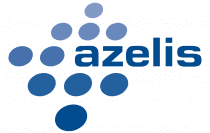 Azelis
Founded in 1908, Azelis is the leading international supplier and distributor of specialty chemicals and food products.
Read the Success Story
Azelis is striving to be the digital benchmark in the specialty chemical and food ingredients industry, leveraging innovative digital solutions to better serve our customers and suppliers. We partnered with Oro and Smile to implement OroCommerce as the foundation of our customer experience portal, due to the flexibility of the platform to meet our industry requirements, the robust feature set and ability to integrate easily to our existing environment.

Absolutex
Absolutex offers customized aluminum displays, fabric prints, sublimation printing, and screen-printing solutions
Visit Website

SCHNEEBERGER
Founded in 1923, the SCHNEEBERGER Group today stands for pioneering innovations in the field of linear technology. The product and manufacturing range includes linear guides and profile rail guides as well as measuring systems, racks, linear tables, positioning systems, mineral casting and ball screws.

Chubb
Chubb France is one of the major players in fire safety in France for businesses and communities. With its 2,800 employees and 55 agencies spread across the whole of France, Chubb France provides local service to its 250,000 customers in all sectors of activity.

Livingston & Haven
Established in 1947, Livingston & Haven is the leading industrial technology provider in the southeast, specializing in providing solutions in the automation, hydraulic, pneumatic, lubrication and connector industries.

Hyde Park
Hyde Park Partners is the holding company that owns and provides corporate services for Livingston & Haven, MRO Stop and American Engineering Group.
RRI
RRI specializes in custom-made promotional products for corporate apparel, safety gear, decals, and specialty graphics.