OroCommerce Propels
Business to Success
Learn why companies all over the world value OroCommerce

Igual
Igual is a French-based hygiene equipment product wholesaler and service provider with seven office locations with more than 40,000 square feet of storage space serving 3,000 customers. Igual seeks to bring transparency to the opaque professional hygiene market so customers can make the best choice for their needs.
Read the Success Story
What I liked about this project with Oro was that we were a team, in the same boat working together for the success of the project.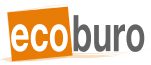 Ecoburo
Ecoburo was created in 2006 by a group of ecology enthusiasts offering 7,000 references in ecological office supplies. Ecoburo aims to provide products with a concrete utility, a long lifespan, and refillable from renewable raw materials. Today they are proud to offer over 7,000 references and are constantly looking to add new eco-friendly products.
Read the Success Story
Our new website will allow us to fully satisfy our professional customers through a fast and simplified ordering system.

Cdiscount Pro
Known as the biggest competitor to Amazon in France, Cdiscount launched their B2B specific portals for distinct customers. Cdiscount PRO gives the opportunity for professional buyers to access a marketplace of professional sellers and Cdiscount new or refurbished products.
Read the Success Story
We launched the platform during the crisis, which was not easy, but thanks to the partnership with OroCommerce, we were able to respond to health calls for tenders, very quickly, and we were able to deliver gel and masks has been a real plus for us.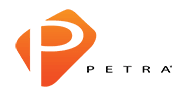 Petra
Founded in 1985, Petra is the industry's consumer technology authority—distributing products for more than 800 brands. Petra brings tens of thousands of top name-brand products to tens of thousands of retail and e-tail partners.
Read the Success Story
We have worked closely with Oro to develop a platform that gives our customers a modern and efficient purchasing experience. Oro is a good foundation to build out whatever we need on our eCommerce site. PetraCentral™ has the convenience of consumer ecommerce sites but is specially designed to suit the unique needs of our customers' businesses.

TruPar.com
Based in Aspen, Colorado, TruPar.com specializes in forklift parts sales for any make, brand or type of forklift. Their extensive database of forklifts parts allows specialized researching for those easy or hard to find parts.
Read the Success Story
OroCommerce has the most robust feature set for the B2B back-end and offers the best B2C customer experience on the front-end

Testrut
The Testrut Group is an international trading house with over 80 years experience in the non-food business. Their brands offer a wide selection of products in areas like home and garden.
Read the Success Story
Compared to other platforms, OroCommerce was the one that met a high percentage of Testrut's requirements, both with the current version and with future releases.

Millennium Coupling Company
Millennium Coupling Company is one of the worlds' leading suppliers of hose fittings and related accessories with locations in the UK, Germany and Australia.
Visit Website

Sportifrance
Sportifrance is a sports equipment company based in La Chataigneraie, Pays de la Loire, France.
Visit Website

Emonk
Emonk is a B2B online store in South America used by companies to manufacture and import their products easily and 100% securely. They have more than 20 years of experience in manufacturing, importing and developing products.
Visit Website

Hermann Meyer
With almost 200 years of experience and industry knowledge, Hermann Meyer offers an extensive range of high-quality garden tools , professional garden and lawn fertilizers , and irrigation products from market-leading companies.
Visit Website

DARCHE
Darche is proudly owned by the Charles Parsons Group who have been actively involved for over 20 years in supplying textile and trim componentry to Darche. Charles Parsons are the largest textile wholesaler in the Southern Hemisphere with offices in every capital city of Australia.
Visit Website

MROStop
MROStop is an online provider of tried-and-true application-ready components and supplementary equipment.
Visit Website

Makro Paper
Makro Paper is an international suppliers of office supplies and stationery.
Visit Website
Charles Parsons
Charles Parsons is a successful multi-faceted group operating throughout Australia and New Zealand supplying textile products and solutions.
Visit Website

Aldo
Based in Uruguay, Aldo is a leading South American distributor of office supplies. Aldo strives to be a top class company focusing on the efficiency of their processes and professional management. Aldo firmly believes that to satisfy the needs of the clients adoption of a modern and robust B2B eCommerce platform is essential.
Visit Website

Bearing Service
Bearing Service is a full-line distributor of bearings, power transmission products, linear motion, seals, and related accessories.

MATEXA HÔTELLERIE
Specialist in rental equipment, MATEXA HÔTELLERIE offers a wide range of products recognized by all outdoor hotel professionals. 

Calestor
CALESTOR is located in France and is part of the Computer & Office Equipment Wholesalers Industry.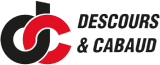 Descours & Cabaud
Founded in 1782, the DESCOURS & CABAUD Group has established a steadfast position over the years as a leader in the distribution of professional supplies to the industrial and construction sectors.

G.L. Huyett
G.L. Huyett is a major distributor for fasteners that ships to locations throughout the U.S., Canada, and Mexico from our warehouses in Kansas, Tennessee, and Arizona. They ship parts to over 225 countries across the globe.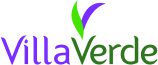 Villa Verde
Based in France, Villa Verde is a distributor and manufacturer of garden & outdoor, home & interior, and pet goods.