Leading Petrochemical Company Embraces eCommerce with Online Marketplace
Established in 2002 from the merger of 6 companies, Braskem is the largest petrochemical company in the Americas and the world's leading biopolymer producer.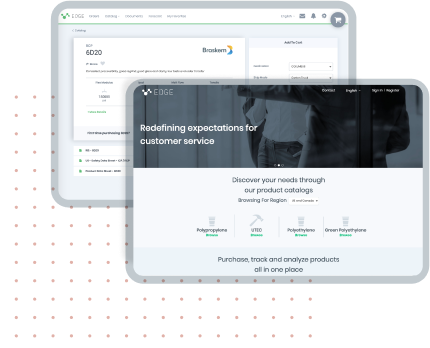 Customer Platform Adoption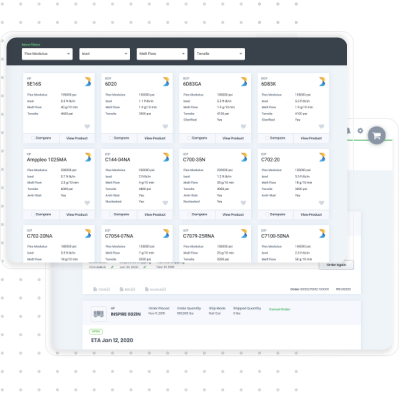 The Challenge
Braskem's goal of going online was simple: take their entirely offline business and modernize it with an online marketplace for a self-serve customer experience. Given their industry, Braskem first needed to test if their customers would even adopt a digitized buyer experience.
To test their theory, Braskem worked with BCG Digital Ventures to build a minimum viable product (MVP) of their ideal marketplace to test out adoption rates on a small group of customers to see what the actual demand would be. After running their test for 5 months and seeing that there actually was a demand for a digitized marketplace in the petrochemical space, Braskem took the next step of selecting an eCommerce provider that would be able to make their proof of concept a reality.
Braskem ultimately chose OroCommerce to build their B2B eCommerce marketplace since at its core, it's built to be flexible and robust enough to meet any B2X use case. With OroCommerce's rich B2B feature set, they would be able to go to market much faster than other competitors had estimated. Braskem was confident that OroCommerce could step up to the challenge of building a one-of-a kind marketplace for a traditionally offline business.
Our EDGE platform has helped us transform the way we interact with our customers. We can now offer sales order information and shipment tracking in real time, and reduce non-value added work for both our clients an our inside sales teams. Additionally, the flexibility of the platform has allowed us to listen to the voice of our customers and improve the functionality as user adoption grows.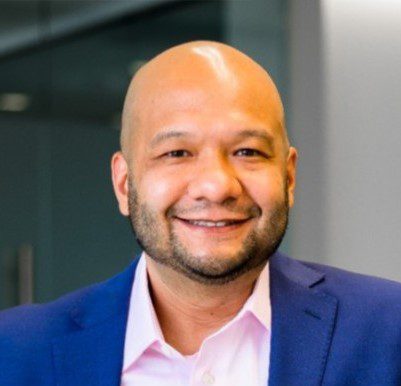 Jason Vagnozzi
Director North American Ventures at Braskem
The Solution
The main strategy during implementation was to first get the basics up and running with a core set of desired features and then gradually build on top of that.
OroCommerce, along with our partner AAXIS, provided Braskem with a buildable and future-proof platform that could be added to and improved upon as their needs and their business grows. Since OroCommerce is designed with an extensive set of pre-built B2B features, every new feature launch for Braskem was a natural enhancement of the product- not a patchwork add-on of customizations like other solutions offered. 
The key to Braskem's success in building a revolutionizing B2B marketplace was in their ability to gradually onboard small groups of customers to test out their beta marketplace. Not only did this help them test out bugs, workflows, and adoption rates, but this also allowed them to build additional features that were requested directly by their customers. After all, there's no point in investing in a solution if your customers aren't going to use it! With each onboard of customers, new features were being built, tested, and released to gradually introduce B2B ecommerce features to their once offline business.