Cdiscount Pro innovates the industry with an eCommerce solution specifically dedicated to B2B companies and administrations
Known as the biggest competitor to Amazon in France, Cdiscount launched their B2B specific portals for specific customers. Cdiscount PRO gives the opportunity to professional buyers to access to a marketplace of professional sellers and Cdiscount new or used products.
Live Website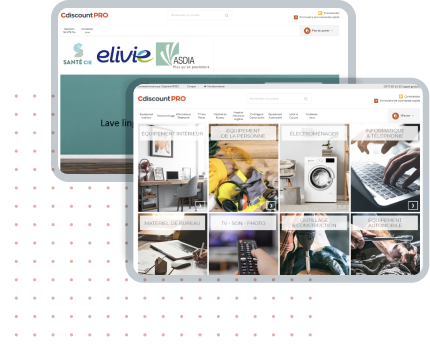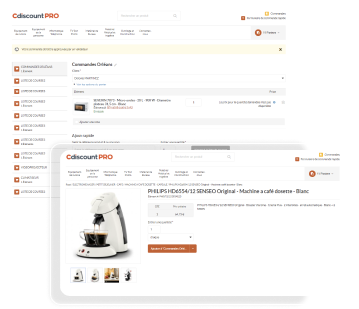 The Challenge
Cdiscount PRO needed to find a technical platform that offered a simplified customer journey despite their complex business workflows. Their new platform needed to be intuitive and easy-to-use for both their internal teams and customers. They also needed the basics, such as, order validation, and personalized catalogs. They were looking for a smooth storefront experience for their customers, where they would be able to receive their personalized catalogs and prices without directly contacting a sales representative.
Cdiscount PRO chose OroCommerce because it was available for deployment quickly and its native functionalities represented 80-90% of the functions they needed. They found OroCommerce to be agile enough for their business needs to adapt it to almost all organizations without making large, heavy and expensive developments.
We launched the platform during the crisis, which was not easy, but thanks to the partnership with OroCommerce, we were able to respond to health calls for tenders, very quickly, and we were able to deliver gel and masks has been a real plus for us.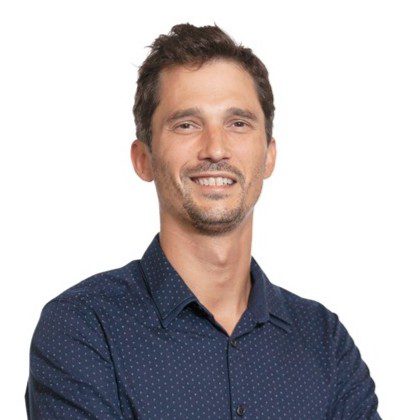 Olivier Crepeau
Marketing Director at Cdiscount Pro
The Solution
OroCommerce offers an easy-to-use front end that focuses on the customer journey. OroCommerce also offered a B2C-like user interface which reduced user training time and increased customer adoption.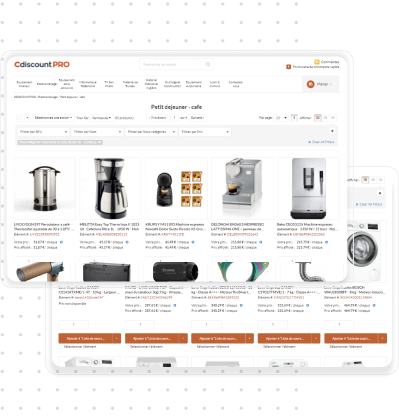 Cdiscount PRO now offers a simplified customer journey, complete supervision functions, a preloaded catalog of more than 10,000 brands and more than 200,000 products, easy delivery and payment, and single invoicing. Configured according to the needs of their customers by a dedicated team, it requires no training or technical development and is available in less than 7 days.
Cdiscount eProcurement solution favors pre-referencing – and not selection, integration and updating by the user, therefore allowing, not only, 100% online management of users, but also of budgets. The biggest advantages to companies are greater savings and greater efficiency thanks to the reduction of the administrative burden and the rationalization of suppliers and express delivery on all products. Accounting management and expenses via workflows facilitated  accurate and faster reporting, all in clear view and in real time.
Customers are also supported in the following ways: 
a sales manager to set up the catalog parts, references, and shipping policy

an expert dedicated to customer relations and after-sales service

an IT expert to answer questions relating to handling invoice
Some key features used in Cdiscount PRO's sites: 
Dropshipping: offering personalized catalogs on closed sites

Online management: 100% online management of users and budgets
Moving forward, Cdiscount PRO hopes to extend their catalog by an additional 200,000 SKUs and give more autonomy to customers on the platform.
More OroCommerce
Success Stories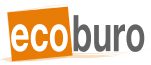 Ecoburo, a French Leader in eco-friendly office products distribution is improving their B2B customers experience with OroCommerce

Boosting Growth with a B2B eCommerce Strategy

Australian container distributor Gala Imports puts the customer first with B2B-focused eCommerce and CRM tools