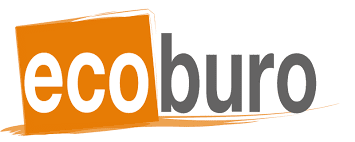 Ecoburo, a French Leader in eco-friendly office products distribution is improving their B2B customers experience with OroCommerce
Ecoburo was created in 2006 by a group of ecology enthusiasts offering 7,000 references in ecological office supplies. Ecoburo aims to provide products with a concrete utility, a long lifespan, and refillable from renewable raw materials. Today they are proud to offer over 7,000 references and are constantly looking to add new eco-friendly products.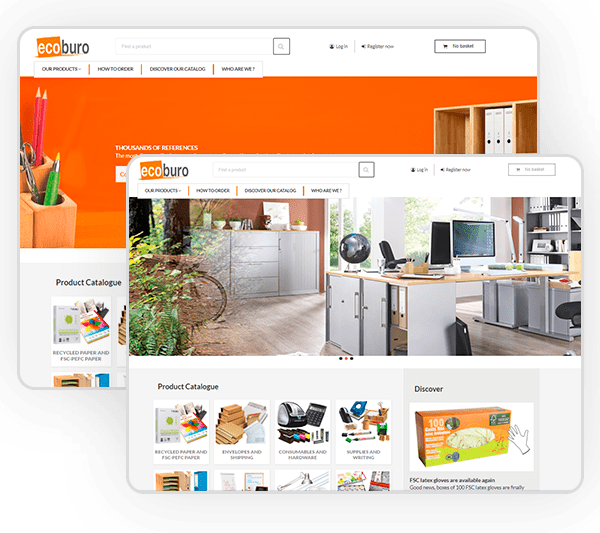 B2B French Leader
Distribution of Environmentally Friendly Office Products
The Challenge
Ecoburo was looking to automate traditionally manual processes that were impacting efficiency and customer experience. Being a small business of 3 people, automating processes would be a real time saver and immensely boost productivity. In addition to automating processes, Ecoburo could not improve the way photos were displayed, or efficiently add to the website database detailed product characteristics.
The goal for Ecoburo was to be able to carry out a complete refresh of their website in a way that meets their web standards. This included a platform that is web responsive and can embed additional features such as a Quick Order module, or a powerful and versatile CRM. Ecoburo's former website under Drupal 6 was getting older, making the development of any new or improved feature complicated and expensive. This led Ecoburo to look to OroCommerce.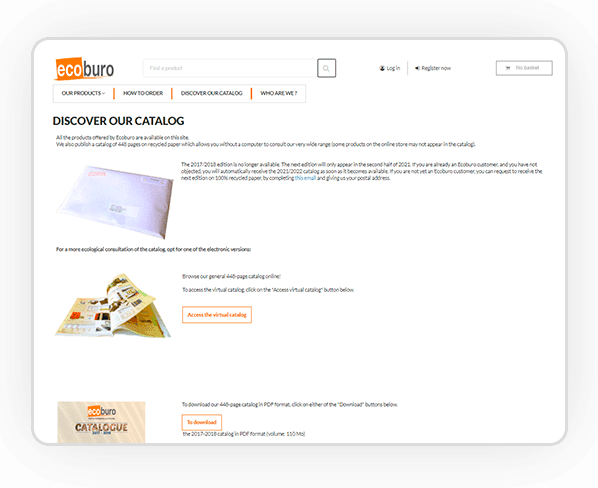 "Our new website will allow us to fully satisfy our professional customers through a fast and simplified ordering system."
The Solution
Ecoburo's business is very B2B-oriented, which is why they looked for a platform specializing in B2B. Ecoburo asked the web agency Iloofo to carry out a study of their needs. Iloofo recommended OroCommerce which natively met all Ecoburo's needs. OroCommerce was able to provide:
Personalized B2B customer portals

Corporate customer accounts with multiple roles and permission levels

Ability to personalize website content according to customers, or customer categories.

Multi-pricing and more detailed price management

Quick Order System
Today a large majority of Ecoburo's clients use their eCommerce store to place orders. Their next goal is to get to 85%-90% of orders to be online. Thanks to the OroCommerce quick ordering system, saving their customers time, Ecoburo sees this goal as obtainable in the nearest future.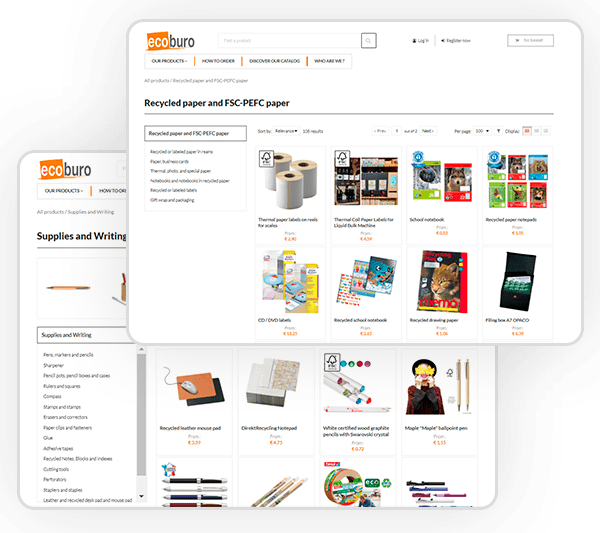 Contact us to learn more about
OroCommerce's capabilities
Contact Us