Medical Supply Distributor Builds an eCommerce Solution From Scratch
GI Supply was founded more than 30 years ago by Dr. Frank Jackson, a gastroenterologist and entrepreneur, to help solve many of the clinical challenges he faced in daily practice. Today, GI Supply products are being distributed to hospitals and other medical organizations around the world and used by gastroenterologists and colorectal surgeons in over 40 countries.
Live Website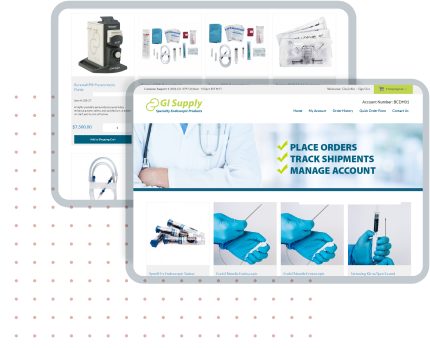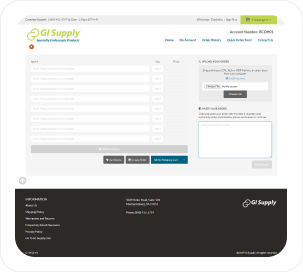 The Challenge
Looking to sell online for the first time, GI Supply wanted a comprehensive solution that would help them nail down the essentials for B2B eCommerce, while also being a future-proof solution to grow as they grow. Originally an OroCRM customer, GI Supply enjoyed the user-friendly experience and decided it was time to take their business to the next level by adding OroCommerce as they transitioned into eCommerce.
After already experiencing success with OroCRM, GI Supply knew that with OroCommerce they would be to meet their goals of: 
Better tracking top performing sales reps

Optimizing their sales funnels

Building the ultimate online customer experience
The Solution
OroCommerce built GI's Supply future-proof  B2B solution by providing a platform packed with B2B eCommerce features right out of the box. OroCommerce's easy-to-use interface paved the way for quick internal adoption.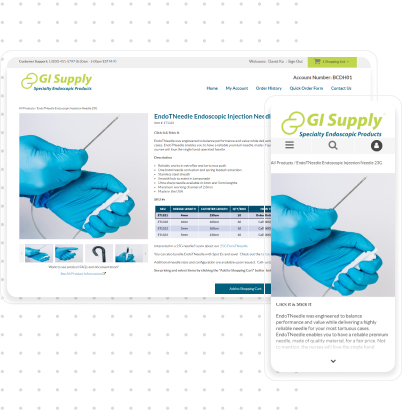 OroCommerce built a new feature called Competition Tracker which helps compile all inputted competitive information into a single, accessible database.
GI Supply leveraged OroCommerce's robust workflow engine to simplify their complex contract pricing structure in which a single customer can have contracts at both the parent and child level.
OroCommerce implemented the following features to provide GI Supply a comprehensive view of the customer:
Sales Quota. A feature that allows setting a sales goal for a sales representative and tracking the progress of it.

Custom opportunity related to the given account. The opportunity intended to sell specific products has custom statuses and fully custom development flow.
New activity type called Visit. Used to track sales activity as it relates to Visits to accounts where the product is presented.
Competition Tracker. This feature helps aggregate competitive information from across the organization which can then be used by sales and marketing teams for analysis and planning purposes.
Gold Star Checklist. A feature that allows assigning "Stars" to customers if given conditions are met to measure customer profile robustness and encourage CRM interactions.
Latest Authorize.Net extension backported to support OroCommerce 2.6.x.
Fully customized Customer 360 View and a lot of changes done to Customer/Customer User domain.