Haneu Case Study
Haneu Selects OroCommerce Over Magento 2
for International Online Business
The Background
Haneu has sold equipment items that help transport, store, and organize office materials since 1968. Based in Germany with international presence in Austria and the Netherlands, this mail order company currently sells over 20,000 different items. In contrast to its competitors, Haneu has always been a digital leader with their first online shop going live in 1999. Their website has transformed considerably since then as the company always looks to adopt the best available technology. Once it was announced that Magento 1 support would discontinue by the end of 2017, Haneu looked for alternatives to run their international online business.
Story
Thomas Michael Engelke, Chief Digital Officer at Haneu Katalog, debated whether Haneu's three online shops should be migrated to Magento 2 or switched to another eCommerce solution. After researching diverse eCommerce systems and testing platforms like Magento 2, OroCommerce, Pimcore, and Shopware, Haneu selected OroCommerce to run their online business.
With vast experience in B2B sales, Thomas states, "the majority of B2C softwares can't entirely be implemented as an end-to-end B2B solution." To get B2B functionality for these B2C systems, businesses have to heavily invest in additional modules. If updating extensions are required, technical issues often occur. The robust set of out-of-the-box B2B features and the flexibility of the platform led Thomas Michael and Haneu to select OroCommerce.

Manage multiple brands, websites,
and online businesses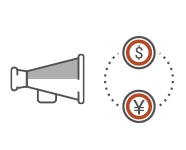 Support international languages
and currencies
Oro has hit the sweetspot. Their out-of-the-box solution met 90 percent of our requirements and offered sufficient flexibility to let us perform our own implementation.
Contact us to learn more about
OroCommerce's capabilities
Contact Us