TruPar Disrupts a Traditional B2B Commerce Market with Online eCommerce
TruPar.com specializes in forklift parts sales for any make, brand or type of forklift. Their extensive database of forklift parts and customer-focused webstore disrupted their field by automating a traditionally offline industry.
Live Website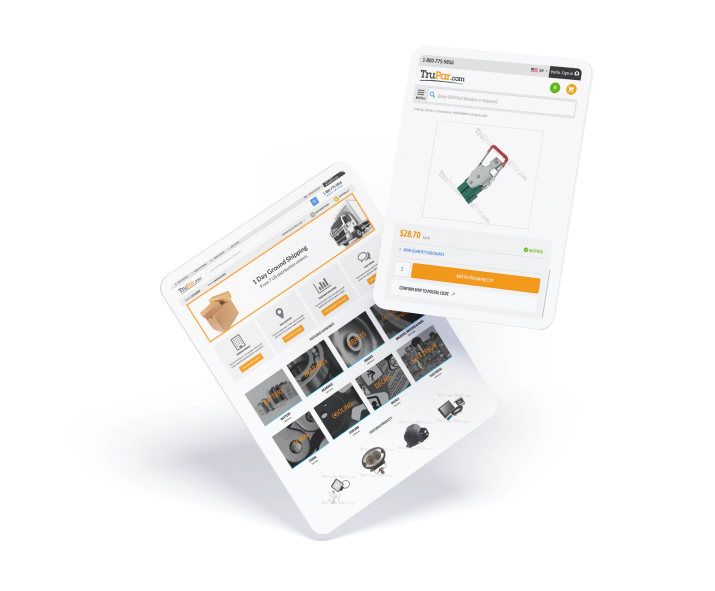 Increase in Online Revenue
Increase in Average Order Value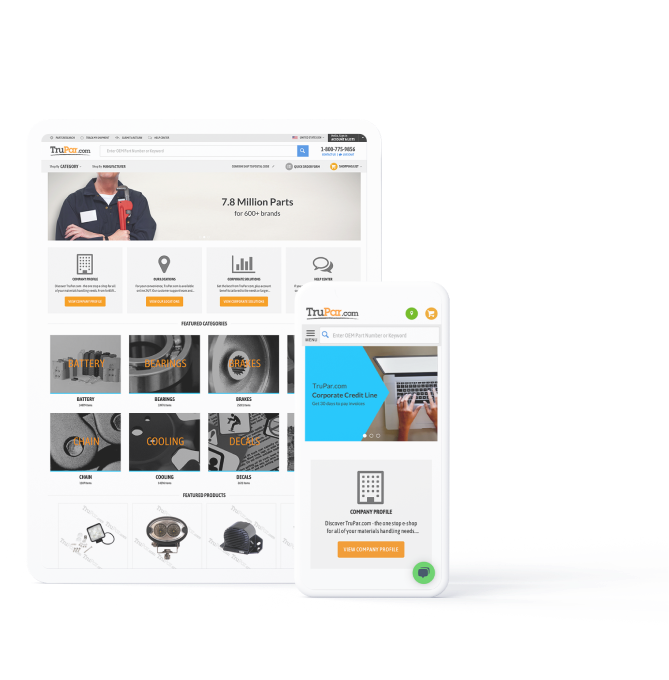 The Challenge
Since 2012, TruPar has supplied high quality and affordable materials handling parts for their 45,000 happy customers across the US, Canada, Mexico, and Puerto Rico.
The B2B eCommerce wholesale company manages inventory for over 600 brands and offers same day shipping where customers can receive ordered parts in a matter of days.
Trupar had unsuccessfully tried multiple eCommerce platforms that couldn't scale to meet their 8 million product database. Every platform fell short on having the flexibility to handle dynamic pricing and transient data as well as the scalability to handle such a large volume of SKUs.
TruPar was also looking for a multi-website platform that could have a single backend for multiple webstores in three different regions. In an industry that heavily relies on machinery, getting spare parts in time is crucial to their business. Knowing that if a business fails to meet customer needs then customers can take their business elsewhere, TruPar needed a solution that could provide a full self-service webstore for their massive product catalog.
OroCommerce has the most robust feature set for the B2B back-end and offers the best B2C customer experience on the front-end

Sean McDonnell
CEO of TruPar.com
The Solution
Since TruPar's product pricing fluctuates due to daily changes in cost of materials, manufacturers have to syncupdated pricing into TruPar's ERP on a daily basis.
In order to provide accurate real-time pricing, OroCommerce enabled pricing rules to calculate tier pricing based off their ever-changing pricing structure.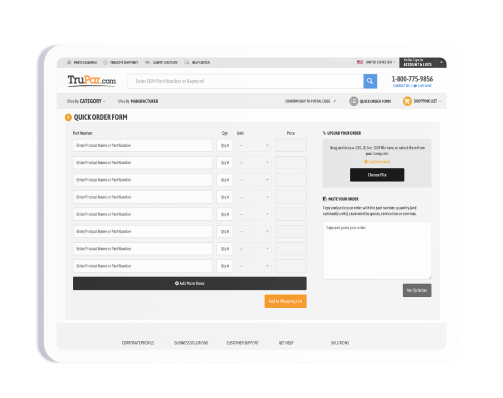 OroCommerce's flexible pricing engine automatically calculates pricing based off the manufacturing cost, eliminating the need for manual maintenance of pricing calculations.
Along with real-time pricing, OroCommerce's geolocation features allows for instant shipping ETA's for customers based off their location. Shipping cost is reflective off of the location that the product is being shipped from to give their customers full insight on how quickly they'll receive their parts so they can get back to business.
TruPar also manages multiple websites to service their global customer base in multiple regions. OroCommerce's localization feature attributes allow for weight, currency, unit of measure, and language to display according to the region the webstore is being accessed from. Despite having multiple storefronts, OroCommerce created a single backend to manage TruPar's websites with ease.