eCommerce Solutions for Manufacturers
Digital Commerce opens new opportunities for manufacturers across all industries. Just like B2C eCommerce changed the face of retail, early eCommerce adopters in B2B manufacturing will gain major competitive advantages and win market share. According to the Acquity Group, 94% of B2B buyers already research online for purchasing decisions meaning your brand is only as good as your website's digital experience. However, the requirements to eCommerce for manufacturers are more complex compared to simple online shopping carts seen in B2C eCommerce websites.

OroCommerce solution enables digital commerce for manufacturers by offering a B2B-centric eCommerce platform. Get native B2B features like managing customer-specific price lists, creating multiple product catalogs, supporting corporate account structures, providing quote to order purchasing workflows, and more. The platform offers limitless flexibility and can seamlessly connect into key applications like ERP systems, Product Information Management tools, Accounting software, Logistics applications, Customer Relationship Management solutions, and more.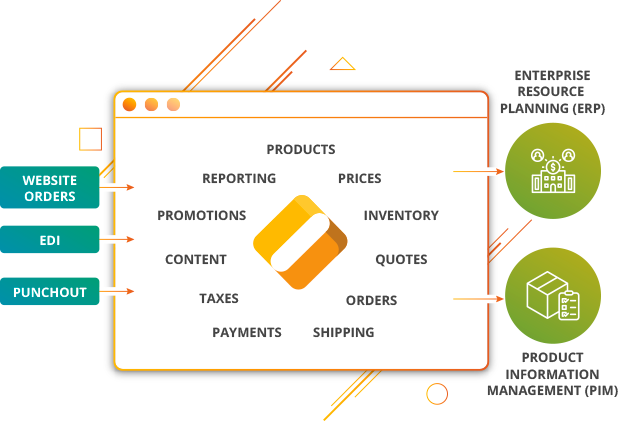 Automate Your Business with a Self
Service Website
Today's buyers want to research, shop, and order on their own terms, on their own time, and with any device. They want self-service eCommerce. But for B2B businesses, it's not as simple as selecting any ecommerce solution, plugging it into your website, and offering your product catalog online.
Understanding that no two businesses are alike, OroCommerce is built to be the most flexible eCommerce solution built with B2B companies in mind. The platform offers numerous buyer self-service capabilities like:
automating product re-stocks,
managing past orders & invoice statuses,
supporting online request for quotes, and more.
Enable Online Ordering for Your
Wholesalers and Distributors
Digital Commerce offers many benefits for enterprises. It drives sales by increasing visibility to new customers and also lowers overhead costs by automating manual tasks and streamlining supply-chain operations. However, we know that manufacturers can work with wholesalers and retailers to distribute goods to end-customers.
Manufacturers looking to grow sales through their distribution channels can look to OroCommerce solution for online Reseller Portals. Create personalized portals for distributors, wholesalers, or retailers and enable them to order online with contract pricing and custom curated catalogs so your buyers have the most relevant experience from the moment they log in. In addition, use our built-in CRM to track which of your wholesalers and retailers are your best performers.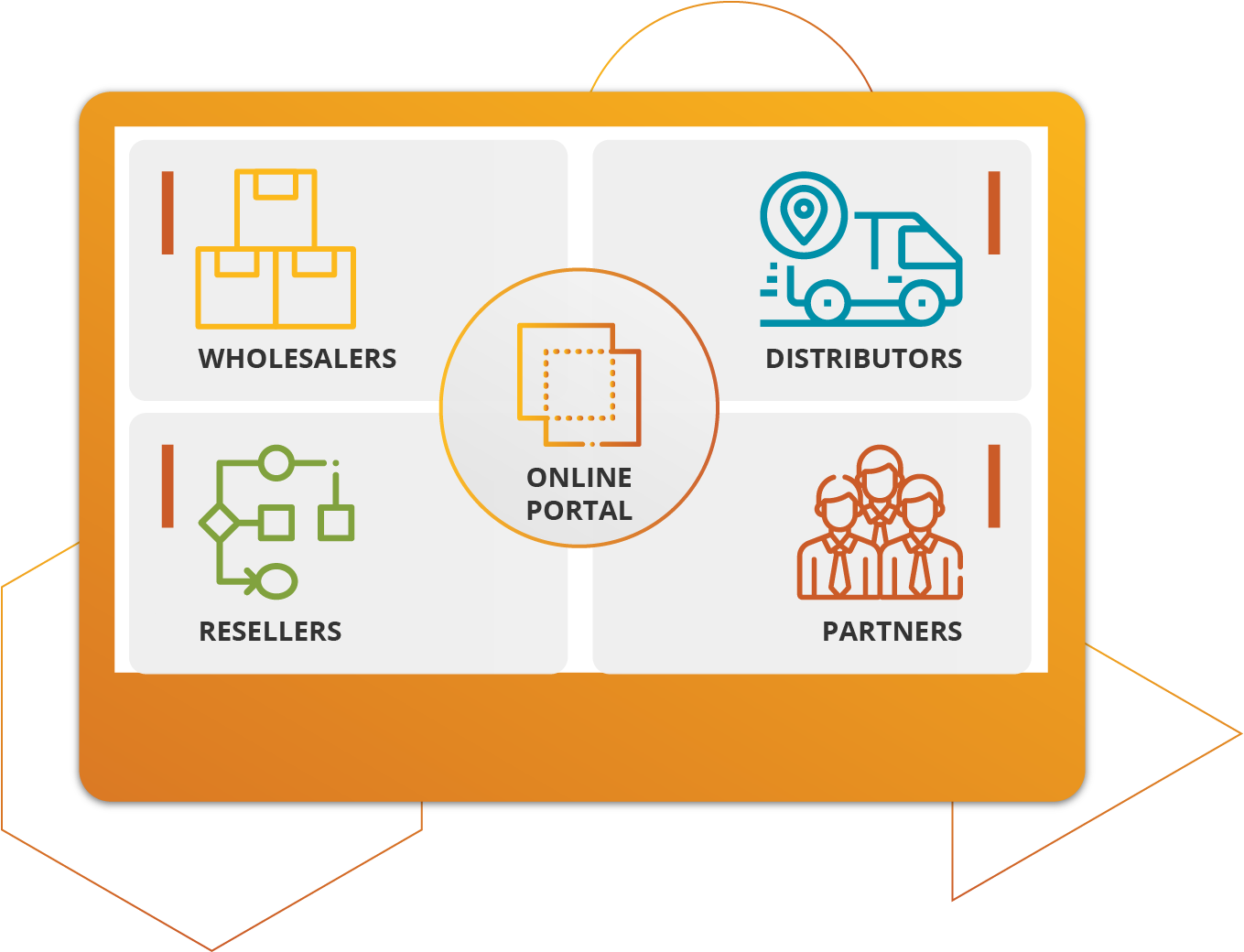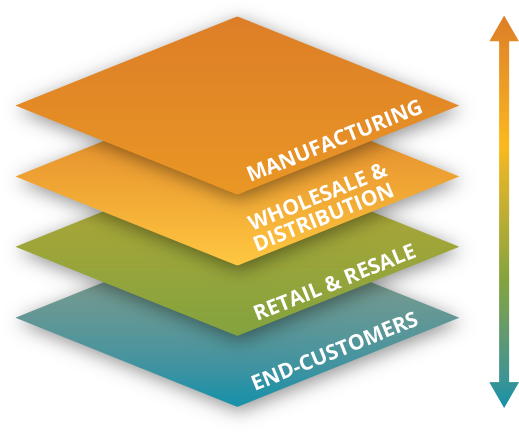 Go Direct-to-Customer Without Disrupting
Your Sales Channels
Selling direct to customer offers numerous benefits for manufacturers including higher margins, better brand visibility, and access to invaluable customer data. However, it is necessary to ensure that their B2C initiatives do not harm their existing distribution channels.
OroCommerce provides flexible eCommerce workflows that can support any manufacturer-distributor relationship. Our flexible eCommerce platform can: take orders through your B2B eCommerce website and then designate which distributors should fulfill those orders based on distributor performance, geography, or a round-robin approach; build eCommerce websites on behalf of your distributors where you can drop-ship products on their behalf; create special websites that sell your products at a premium while maintaining pricing discounts for your distributors. Whatever the use case, OroCommerce offers the best eCommerce platform for manufacturers.
Manage Multiple Online Experiences
from a Single Platform
Whether your business grows organically or through mergers and acquisitions, our flexible commerce platform for manufacturers gives you a single point of control for website management. OroCommerce Enterprise Edition comes out-of-the-box with flexible and robust multi-website management capabilities allowing businesses to easily control websites for different regions, brands, or customers from a central admin console.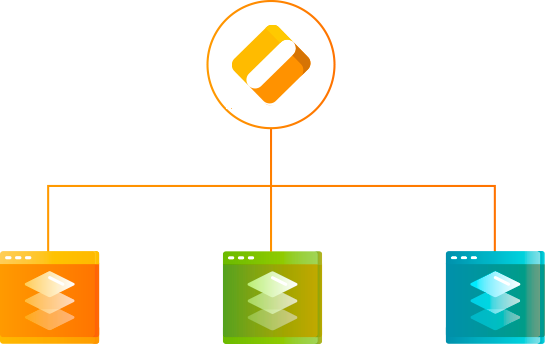 Digital Commerce for Manufacturers: Case Study
"We saw a demo of OroCommerce, and it wowed me with its out-of-box features and the ability to do a very granular amount of customization without new software development"