Enable New Product Icons per Organization¶
To enable New Product icons per organization:
Navigate to System > User Management > Organizations in the main menu.
For the necessary organization, hover over the More Options menu to the right of the necessary organization and click the Configuration icon to start editing the configuration.
Select Commerce > Product > Promotions in the menu to the left.
Note
For faster navigation between the configuration menu sections, use Quick Search.
The following page opens.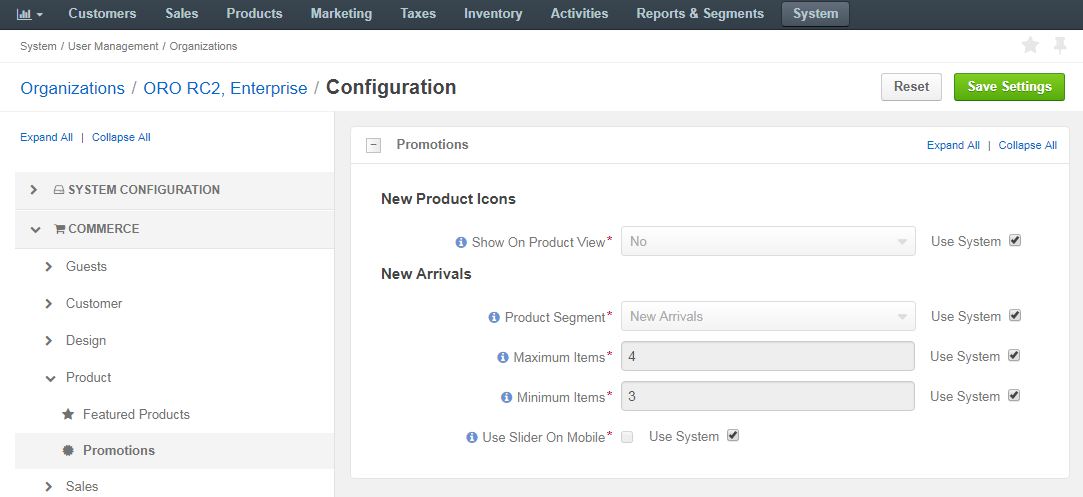 In the New Product Icons, clear the Use Default check box and select Yes in the Show on Product View list.
Click Save.
Note
To disable the 'New Product' icons, select No in the Show on Product View list, and click Save.