Customer Organization Structure¶
Note
For customer management, navigate to the Customers > Customers in the main menu.
You can create a hierarchy of business units or customer divisions by providing a parent company when editing the company details.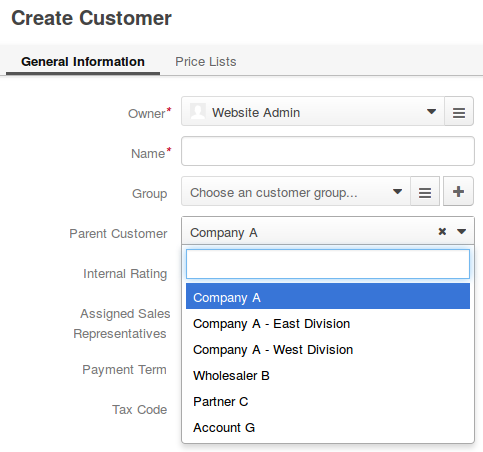 Navigate to the parent company and to the subsidiaries by clicking on the company name next to the parent

or in the subsidiary hierarchy.