My Profile¶
The following information covers the My Profile section of the Account menu.
To locate your profile:
Click Account in the

user menu

on the top left of the page.
Under Account, Click My Profile.
My Profile has two sections:
Account Info¶
In the Account Info section you can view the following details:
Name
Email
Role
Company
Status
To edit the profile, click next to Account Info.
Note
Please note that the ability to edit your account information depends on the permissions that correspond to your role. These are defined by the administrator.
In editing mode, you can amend the following details:
Customer
Email Address
Name Prefix
First Name
Middle Name
Last Name
Name Suffix
Birthday
Password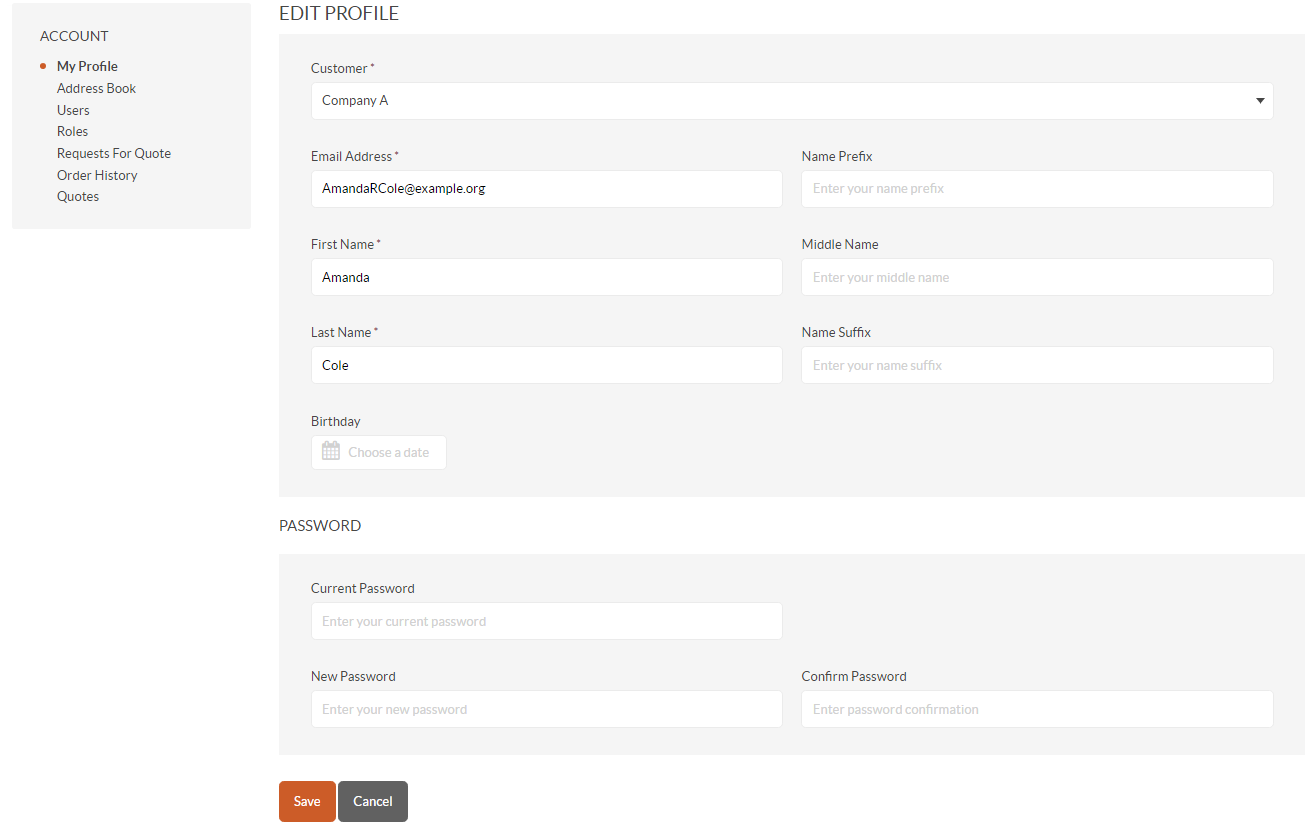 Default Addresses¶
The Default Addresses section shows the addresses used by the signed in user. Here, the primary address is displayed

by default.
You can perform the following actions for each of the addresses listed here:
To manage default addresses in the address book, click Manage Addresses on the bottom of the section.
Hint
You can also open the address book by clicking Address Book in the menu on the left.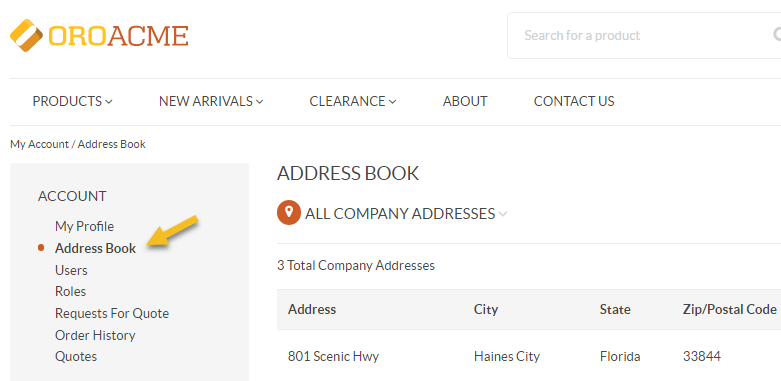 Related Topics