The Enterprise eCommerce Platform that's Built to Scale
contact us
A Flexible and Innovative Solution for Complex eCommerce
Enterprise solutions are how work gets done in large businesses. They provide a solid foundation for the present and the best ones bring flexibility and agility for the future. 
Enterprises have complex hierarchies and organizational structures that demand a flexible and powerful eCommerce solution. B2B enterprises add extra layers of intricacy and require an eCommerce platform that embraces complexity and still gets to market fast.
OroCommerce provides a powerful, flexible, and innovative B2B eCommerce solution for enterprises.
Enterprise eCommerce Solutions Are Different
Many B2C and B2B eCommerce solutions provide the basic content management system, shopping cart, and checkout workflow that suits the needs of the average small to medium-sized business. 
But enterprise-sized companies need enterprise-grade eCommerce. They require innovative solutions that can support large and complex product catalogs, dynamic, personalized pricing, and various types of customers. The software must be able to accommodate organizational structures that cover multiple brands and multiple territories each with their own organizational hierarchy. 
Many enterprises are global, they need eCommerce that crosses borders effortlessly and recognizes local languages, currencies, and customs.  
From automating workflows in the back office to creating exceptional and highly personalized customer experiences on the front-end, enterprise eCommerce software operates without constraints on selling channels or business models.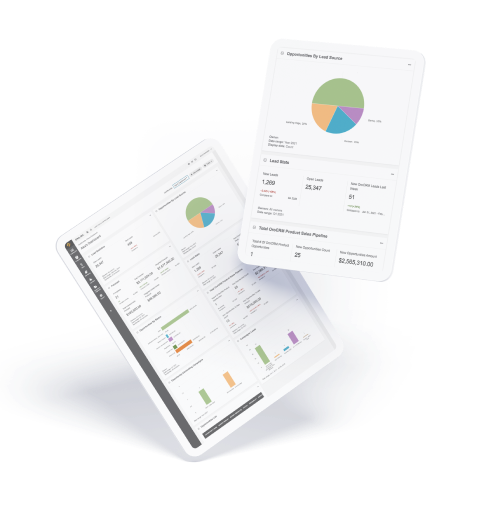 Out-of-the-Box Functionality at Scale
OroCommerce provides an enterprise-grade solution that can handle the largest and most complex organizations and provides them with a solid foundation for growth. 
The ability to scale, adapt, and integrate are key for enterprise-grade solutions. OroCommerce excels at all three and industry leaders are taking notice. Gartner named OroCommerce the #1 B2B eCommerce platform and #4 for platforms that support both B2C and B2B eCommerce.
Grow Leads and Opportunities
Get the marketing and sales enablement tools you need to fuel 24/7 sales. The feature-rich CMS can be used to create mobile-friendly, immersive customer experiences complete with SEO-optimized content. Or employ a headless architecture and enable the CMS of your choice.
Streamline Your Enterprise Commerce Activities
With ERP and eCommerce integration and automation, you'll eliminate data silos, and improve your operational efficiency. Create a single source of truth for your business and eliminate bottlenecks in order processing, billing, or payments.
Multi-Company, Multi-Brand, Multi-Location
The Oro enterprise eCommerce solution never places limits on the number of channels, subdivisions, brands, locations, or websites you can operate with a single instance. Bring together complex hierarchies under one platform and get a 360-degree of the entire enterprise.
Built for Growth and Speed
Easily handle hundreds of thousands of SKUs, customers, and orders without a decrease in performance. OroCommerce is built to operate flawlessly at scale. And as you expand operations, acquire new software and implement new processes, the Oro API will allow your eCommerce to grow with you.
OroCommerce Enterprise eCommerce Key Features
The OroCommerce eCommerce solution provides the key features you need to get to market quickly while retaining the freedom to customize at will.
Security

Oro maintains SOC 2 Certification and keeps you PCI DSS and GDPR compliant. Add layers of security with customizable access for roles and permissions. Databases are encrypted and passwords are stored as irreversible hashes. Your data is always secure.

Support Large Catalogs

There's literally no limit to the number of SKUs you can add to your catalogs or the number of catalogs you can create. Processing speed is never impacted by the scale of your catalogs with OroCommerce.

Powerful Integration Capabilities

Integrate with your ERP, PIM, WMS, or any other business solution. The open API approach to coding makes OroCommerce open for integration. Use a headless architecture and integrate it with any selling channel you need.

Workflow Automation

Stop duplicating activities and put an end to manual processes. The powerful workflow engine allows you to define workflows and puts you in control of when, where, and how to automate workflows.

Multi-website Capabilities

Manage multiple websites with a single instance. There's no need for multiple platforms, no matter how complex or large your business may be. OroCommerce is eCommerce at your scale – no matter what that may be.

Multi-Organization and Multi-Warehouse Capabilities

Enterprise brands operate with multiple organizations and a network of warehouses. OroCommerce can manage orders across multiple organizations, warehouses, and selling channels.

Localization Features

Go global with OroCommerce. Localize websites, content, and product pages by currency and language. Implement complex taxing situations so each transaction is priced perfectly.

Personalization Capabilities

Say their name and more. OroCommerce allows you to segment by any characteristic. You can deliver customized experiences complete with personalized prices, products, and even store-fronts to any segment you identify.
What Makes OroCommerce Different
OroCommerce was built by the team that brought you Magento. Designed by people who are fascinated by the complexity of B2B and dedicated to providing open-source solutions that solve enterprise problems.
OroCommerce in Action
Global enterprise brands are achieving eCommerce success with OroCommerce
Saltworks

Saltworks, a US-based gourmet salt company needed an eCommerce solution that could handle both B2B and B2C transactions and integrate with their Amazon channel. Their existing B2C eCommerce solution wasn't well-suited for B2B at scale and integration with their ERP required complex workarounds. OroCommerce allowed them to integrate with their ERP, support multiple selling channels, and provide both individual and bulk customers with a highly personalized experience.

Oro stood out to us because, out of the box, it provided solutions we had fought hard to shoe-horn into our previous platform, Magento. The stability and reliability of that as the basis for seasalt.com was incredibly important to us.

data-deco="https://oroinc.com/b2b-ecommerce/wp-content/uploads/sites/3/2022/06/decoration.svg"

BME

BME France distributes building materials in 7 countries and needed an eCommerce solution that could support multiple brands. They selected OroCommerce for its ability to manage multiple brand websites in different languages and currencies. The extensive back-end features provided the internal sales teams the tools they needed to smooth the quoting process and encourage upsells and cross-promotions.

OroCommerce unified two brands under one platform where integration with PIM and ERP ensured product descriptions and prices were always correct. A single dashboard gives BME the ability to track KPIs for two brands in one place.

data-deco="https://oroinc.com/b2b-ecommerce/wp-content/uploads/sites/3/2022/06/decoration.svg"
Looking for more information about doing eCommerce at enterprise-grade?
Read these helpful guides
Build Or Buy?
Should you use an off-the-shelf solution or develop your own eCommerce system from scratch? Read this guide to determine which approach is best for your organization. Review your options (hint: they aren't binary) and associated costs as well as the assets required for each approach.
ERP Integration
An enterprise ERP and eCommerce system must work hand-in-hand to provide the best possible customer experience and the data management needs to keep the organization on track. This whitepaper dives into the reasons these systems must integrate, reviews different integration strategies, as well as synchronization schedules.
Workflow Automation
An enterprise eCommerce platform should do more than process orders. It should be part of a digital transformation that automates workflows and improves processes and efficiency. This guide shows how to develop and implement a workflow automation plan to future-proof your business.