eCommerce in the FMCG Industry
Lead through change and be future-ready with purpose-built software for FMCG brands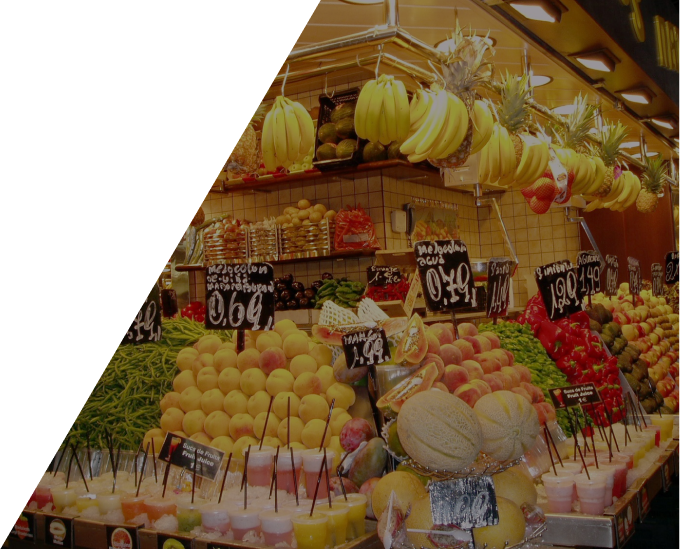 See it in action
The fast moving consumer goods industry (FMCG) is one of the most dynamic. It is projected to reach $15,361.8 billion by 2025 from $10,621.2 billion in 2018. Price sensitivity, market shifts and recent social distancing imperatives are affecting consumer goods manufacturers, distributors, wholesalers and retailers, pushing them to invest in digitalization and eCommerce to ensure their sustainability and growth.

Key Benefits of eCommerce in the FMCG Industry
OroCommerce FMCG Success Story

Saltworks Continues Their Dedication to Innovation with a Unified B2B and B2C Storefront
SaltWorks, a gourmet salt company in the United States, services both individual consumers and wholesale customers such as manufacturers, restaurants, gourmet retailers, and salt mill manufacturers who order in bulk.
After implementing OroCommerce, they managed not just to keep both their B2B and B2C channels streamlined under one platform, but also to provide personalized customer experiences for their B2B and B2C customers.
Read the success story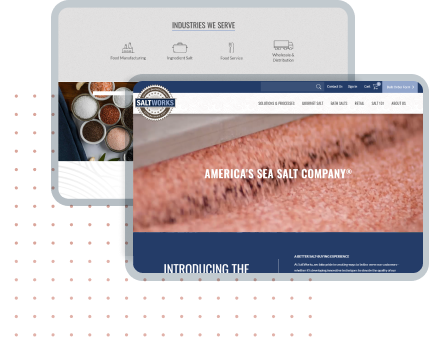 Reasons FMCG Brands Choose OroCommerce
Ready to simplify your FCMG eCommerce?
Explore the resources below:
Free RFP Template For eCommerce Solutions
Don't let evaluating eCommerce platforms intimidate you. Download this customizable RFP template and use it to make apples to apples comparisons of your options.
Ultimate Guide to eCommerce Replatforming
Don't let evaluating eCommerce platforms intimidate you. Download this customizable RFP template and use it to make apples to apples comparisons of your options.
How to Get Offline Customers to Purchase Online
Even when you move your business online, some customers may still order offline. Download this free guide to discover the tips and tricks to getting offline customers to buy online without sacrificing goodwill.
Frequently Asked Questions About B2B eCommerce in the FMCG Industry
ECommerce, or online transactions, have permeated B2C and B2B industries like electronics, industrial supplies, and automotive. However, the fast moving consumer goods (FMCG) has been slow to adopt and implement these technologies, even though it makes up the lion's share of consumer spending in the US.

The consumer packaged goods (CPG) and food and beverage industry require unique features and capabilities that support complex supply chains and product configurations in the industry. These include integration with a wide variety of systems, extensive catalog, pricing, and promotions personalization, and support for multiple selling channels, websites, locations, and customer types.

Why should FMCG and CPG brands try eCommerce?

Today, the FMCG playing field is changing. Small, agile startups can focus on personal care and supplier relationships. Marketplaces like Amazon and Walmart can easily push their smaller competitors aside.

Digital grocery sales were on the rise in Asian markets well before the pandemic and have seen explosive growth since then. This trend is moving across borders, and CPG eCommerce is now one of the fastest-growing US online product categories. What's more, changing consumer behavior and consumption levels mean that FMCG brands must quickly move to digital commerce to survive.

What are the benefits of eCommerce to FMCG brands?

FMCG products such as milk and toilet paper don't require much research before purchase. That's why FMCG brands rely on relationships with distributors and retailers to get their products to the consumer.

The FMCG industry is ripe for digital transformation as in-store experiences and digital experiences blur. Heightened customer expectations, a greater need for data visibility, and staff productivity will prioritize FMCG eCommerce investments. Digital commerce systems automate the routine aspect of the sales process, saving rep hours for more productive activities. They increase stock visibility, leading to reduced costs, optimized logistics, and more accurate demand forecasting.