eCommerce in FMCG Industry
Lead through change and be future-ready with purpose-built software for FMCG brands
The fast moving consumer goods industry (FMCG) is one of the most dynamic. It is projected to reach $15,361.8 billion by 2025 from $10,621.2 billion in 2018. Price sensitivity, market shifts and recent social distancing imperatives are affecting consumer goods manufacturers, distributors, wholesalers and retailers, pushing them to invest in digitalization and eCommerce to ensure their sustainability and growth.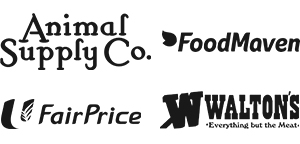 Key Benefits of eCommerce in FMCG Industry
INCREASE YOUR SALES
IMPROVE CUSTOMER EXPERIENCE
AUTOMATE YOUR BUSINESS
FUTURE-PROOF YOUR BUSINESS
OroCommerce FMCG Success Stories

FairPrice pioneers B2B eCommerce in a competitive food retail industry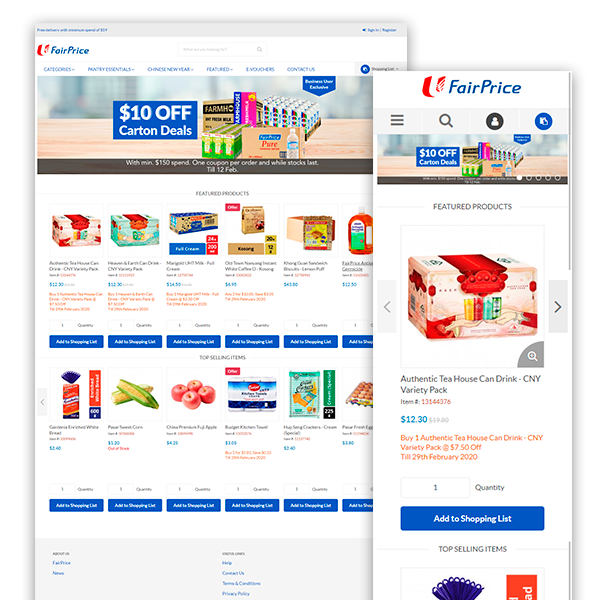 15,000+

B2B Users

3,500+

Monthly Orders

6 Month

Launch Time
FairPrice, the largest and most successful supermarket chain in Sigapore, streamlined the backend, optimized workflows, improved performance, and the shopping experience with OroCommerce.
6 reasons why OroCommerce is the ultimate solution for FMCG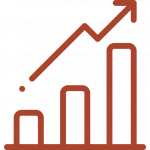 Fastest time to market and ROI
FMCG runs at full speed. Oro gets it. Know your costs upfront with transparent pricing and get the eCommerce solution you need within the budget you allocate with a trained and certified solution integrator in your region.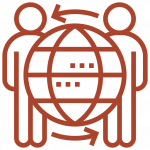 Freedom and security of open-source
Lower cost isn't the only advantage of open source solutions. Because the code is open to scrutiny, it provides a safer, more secure, and more stable environment. The Oro ecosystem of partners and developers every day improves and keeps the solution on the cutting edge.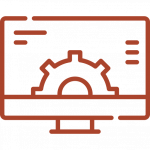 All the right features out-of-the-box
Save time and money on customizing and integrating your platform. The features you need are available out of the box and a large variety of APIs make integration easy. Focus on building your eCommerce business, not your eCommerce site. Scale easily with the solution that adapts to your needs.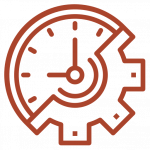 Supports all FMCG business models
Whether you sell B2B, B2C or B2B2C, OroCommerce is ready to support your business model. From multiple decoupled storefronts to personalized customer portals, we give you the tools to meet your business goals.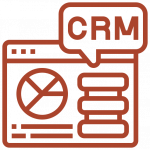 Integrated CRM
One integrated solution for CRM and eCommerce. OroCommerce with OroCRM supports your sales and marketing efforts desktop and mobile with a single solution. Get a complete 360° view of every customer from the office or in the field.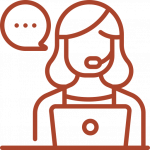 Reliable support
Never feel like you've been left hanging. Oro offers Enterprise clients 24/7 ticketing support. All OroCommerce users have 24/7 access to videos, documentation, and support through an active community of developers and users.
6 reasons why OroCommerce is the ultimate solution for FMCG
Ready to simplify your FCMG eCommerce? Explore the resources below: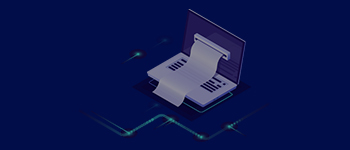 Don't let evaluating eCommerce platforms intimidate you. Download this customizable RFP template and use it to make apples to apples comparisons of your options.
Download the Copy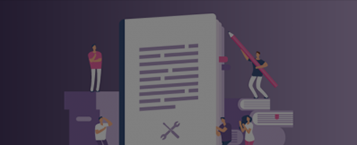 Download the Ultimate Guide to eCommerce Replatforming and learn to identify the warning signs for replatforming, overcome the institutional fear of change, plan a platform change that doesn't sacrifice SEO, and assess the results.
Download the Copy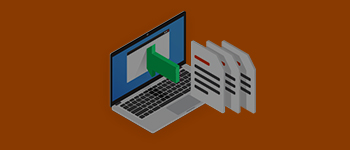 Even when you move your business online, some customers may still order offline. Download this free guide to discover the tips and tricks to getting offline customers to buy online without sacrificing goodwill.
Download the Copy