Integrate Your B2B eCommerce Platform With Systems Like CRM, ERP, PIM
Gartner predicts that by 2022, a typical B2B eCommerce experience will involve input from over 30 integrated applications.
Integrating your B2B eCommerce platform with systems like CRM, ERP, PIM, and payment systems is crucial for your B2B eCommerce success. In order to succeed in the modern B2B eCommerce world and offer an easy user experience, you must capture customer, product, and shipping information in real-time and relay it between systems. OroCommerce was built to handle the complexities of integration by automating manual processes for a more streamlined operation.
Common Integration Technologies
Rest API
REST APIs enable you to integrate Oro into 3rd-party systems. For example, you can use native APIs to integrate into 3rd party business intelligence systems like QlikSense to collect information about customer behavior. You can see real-time data on how customers interact with your website, get dynamic APIs on your business, and track the overall experience.
Import/Export
OroCommerce's import/export engine provides a way to transfer large amounts of data from the client to the target host anywhere on the internet. As a native feature to OroCommerce, you can manually push files such as emails, sales data, and product lists to your desired source of truth. You can push files as needed without automation.
SFTP
Upload data automatically and securely using SFTP . The connected application will automatically export the file to the server automatically. Or, depending on the workflow, OroCommerce will automatically import or export the file. You can schedule automated transfers with custom parameters for real-time or scheduled automated syncs.
Major Integrations
for B2B
ERP

Show customer-specific pricing and promotions in real-time or scheduled syncs
Sync all customer data including company address books, shipping, and billing addresses
Two-way sync to provide customer full transparency on the fulfillment cycle, such as order status and tracking information
Provide real-time inventory status and levels from multiple warehouses

PIM

Sync product category trees, catalogs & product families
Store product information and all attributes pertaining to a product
Provide product digital assets such as images, videos, spec sheets, and drawings
Quickly update and maintain price attributes- MAP, MSRP, RRP
Maintain product relationships to cross-sell and upsell with PIM eCommerce

CRM

Create customer segments based on past activity such as page views or abandoned carts
Personalize your customer engagement across all touchpoints and support customers at their preferred channels
Create reports that track sales pipeline, order data, and website activity from a single place
OroCRM and OroCommerce come integrated together out of the box. Switch OroCRM on or off depending on your use case

BI and AI

Business Intelligence Software:

Analyzes data for fast and accurate reporting
Helps drive business decisions with better data quality
Increases operational efficiency

Artificial Intelligence Software:

Automates business processes
Provides better customer service with machine learning chatbots
Uses predictive analytics to identify patterns, future buying, and market changes

Other Systems

PWA for mobile via a native app
Accounting systems
Tax automation
Eprocurement systems
Punchout catalogs
Payment systems
How Does OroCommerce Integrate with Your Current Technology Stack?
Discovery Phase
During the discovery phase, our engineers and BA's learn about your unique business needs. We take a deep dive into your current technology stack to determine how OroCommerce can help unify your separate 3rd party applications. We determine what information needs to be synced, how often that information needs to be synced, and who is able to access this information.
The Discovery Phase is the beginning of building a comprehensive digital ecosystem that will streamline your business operations for an even smoother customer experience.
Build Your Architecture
Every integration needs to be scalable and OroCommerce was built to handle robust workflows and eCommerce automation with room to grow. After outlining your business use case, our software engineers determine how all your applications will work together and begin drafting the integration architecture.
This is done with OroCommerce's robust workflow engine that helps automate or standardize complicated, multi-step processes across your organization. At the end of this phase, you will be provided with a detailed breakdown of tasks that will eventually become the MVP.
Implementation Phase
During the implementation stage, the Oro team will start with the actual code development based on the MVP. During this phase, you will be asked to occasionally review and test the environment to ensure that no surprises are found during launch.
Workflows are tested to guarantee a smooth user experience and applications connected to OroCommerce are tested for any issues. MVPs allow you to test for overall adoption in order to add or remove features.
Oro Integration Success Story

Animal Supply Company Scales B2B eCommerce Operations with OroCommerce
Animal Supply Company, the national leader in pet food and supplies distribution, grew quickly by acquisition thus inheriting multiple legacy systems. With the help of OroCommerce's robust set of APIs, they managed to connect multiple ERPs and multiple shopping carts all under a single platform. As a result, they were able to simplify complex pricing structures on thousands of products and create a personalized shopping experience for retailers.
Read the Success Story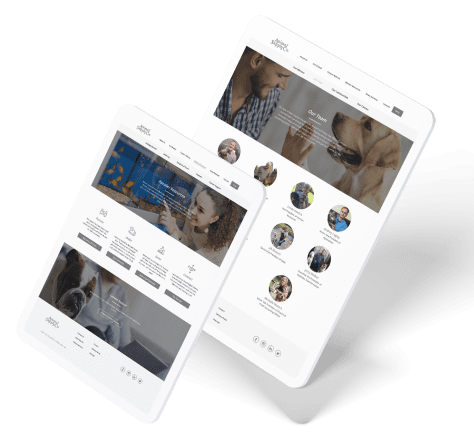 We chose OroCommerce because it gave us the flexibility and functionality to implement our digital strategy exactly how we wanted it.
Senior Digital Director
Animal Supply Company