eCommerce for Medical Supplies and
Healthcare Organizations
Futureproof your business with a solution tailored for the complexity of medical equipment eCommerce
Due to increasing healthcare expenditures and technological advancements, the medical supplies market is predicted to grow to $432.6 billion by 2025. To compete in this rapidly growing market, manufacturers, medical supplies, and medical equipment sellers require medical eCommerce tools designed for the needs of the healthcare and medical device industries. Making the move online is the only sustainable way to keep customers happy, increase medical device sales, reduce costs, and improve operational efficiency.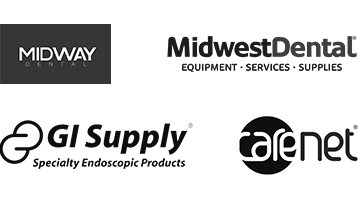 Key Benefits of a B2B Solution for Medical Equipment eCommerce
INCREASE SALES
IMPROVE CUSTOMER EXPERIENCE
AUTOMATE YOUR BUSINESS
FUTURE-PROOF YOUR BUSINESS
OroCommerceMedical Supplies Success Story

Midway Dental Supply scales a full-service medical distribution business with OroCommerce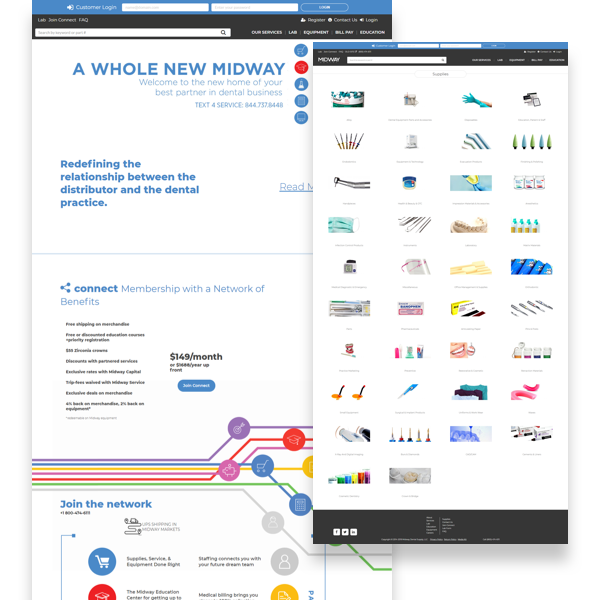 + 80,000

SKUs in Inventory

10 Month

Project Timeline

100%

Catalog Growth
Midway Dental, a dental supply and medical equipment company that services Indiana, Michigan and Northeastern Illinois, utilized OroCommerce and its ​online marketplace features to implement an online B2B2C portal. Midway grew their eCommerce medical supplies catalog from 40,000 SKUs to over 80,000 in one year.
How OroCommerce Beats the Competition for Medical Supplies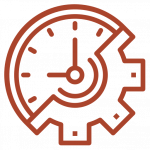 Decrease time to ROI and market
Start selling on your own online medical device eCommerce website. Appeal to your industry and offer equipment and customer service your customers want. Get a fully functioning medical eCommerce storefront and mobile experience up and running fast. With transparent pricing, you know your costs upfront. Build the solution you need within the budget you have.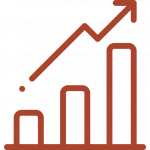 Built for your business
From B2B to B2C or B2B2C, whether you're looking for an online order management system or a B2B medical supplies marketplace, you're in the right hands. OroCommerce is built for your medical equipment or medical device business. Tell us your eCommerce goals and we'll provide the tools to reach them.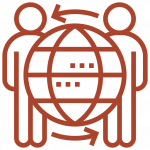 Creative and innovative community
Open source solutions provide companies a more secure and stable alternative to proprietary software. Oro's robust industry grade ecosystem includes a creative and innovative community that speeds development while fostering long-term relationships with customers, partners and developers.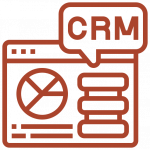 An eCommerce CRM is included
Whether you're a practitioner, offer healthcare products and services, or an online medical equipment reseller, you need to target your audience effectively. Get a complete 360° view of each customer and lead for free with OroCRM. OroCommerce includes OroCRM to support sales and marketing online and offline.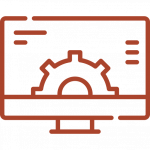 B2B features right out-of-the-box
Spend less time customizing and more time building your online medical device business. Most B2B eCommerce features you need will be ready right out of the box. A flexible, robust solution built for the medical industry is the best way to scale your medical business.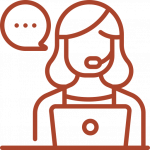 Support when you need it
Build everything from an online manufacturers portal, medical equipment destination or a B2B medical supplies marketplace with confidence. We offer our enterprise clients access to 24/7 support. All OroCommerce users have complete access to a wide variety of resources and an active online community.
How OroCommerce Beats the Competition for Medical Supplies
Frequently Asked Questions About B2B eCommerce for Medical Industry
What is the impact of eCommerce on the medical field and society?
Overall, technology has a positive impact on the health industry. Advances in 5G, mobile connectivity, and wearable devices mean patients and health professionals are more digitally connected than ever. Technology leads to better treatment for patients, making it easier to monitor their health or recognize issues before they get serious.
Everyone is investing in healthcare digital transformation, from manufacturers, pharmacies, hospitals, health systems, and medical equipment distributors. Digital commerce helps streamline sales, diversify revenue streams, and improve the customer experience. More specifically, medical eCommerce improves healthcare access, reduces costs, boosts efficiency, and maximizes value for all parties involved.
Not sure where to start? Use these resources to help boost medical devices sales with eCommerce
If you know the medical supply business but is new to the eCommerce software business, picking the right solution can be intimidating. Download this free RFP template, customize it to your needs, and use it to guide your selection process.
Download Your Copy
This guide shares best practices on how to overcome reluctance of your B2B customers to transition from the offline channel to the online one. You will find a step by step guide with examples and practical advice.
Download Your Copy
In this whitepaper, you'll learn about automated workflows, how they benefit your business, and why flexible workflows are essential for B2B digital transformation.
Download Your Copy